A Taste of the West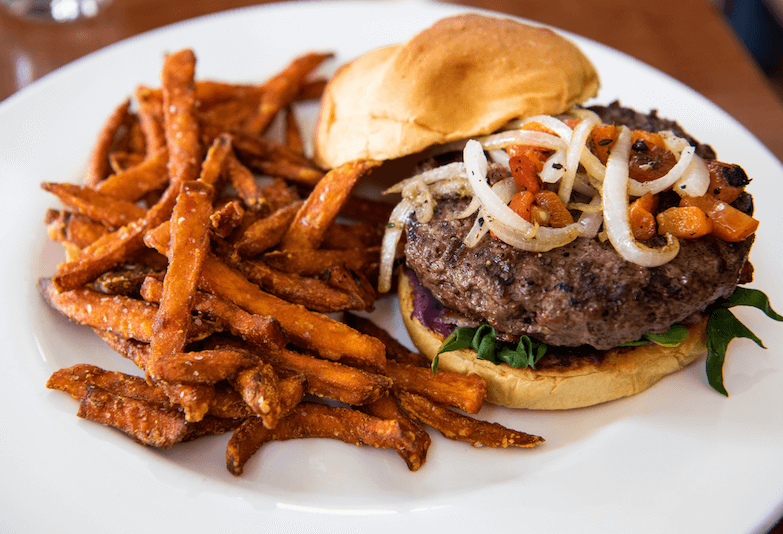 What do cowboys crave across the great state of Wyoming?
Is it juicy prime rib, cut as thick as the sole on a favorite boot? Is it a steaming bowl of elk chili, meant to satisfy cravings on a cold night in the high country? Could it be a pang for steaming cutthroat trout, slathered in a rich lemon butter herb sauce, served up around a roaring campfire?
The answer, of course, is a resounding yes, to each of these questions, and so many more. It should come as no surprise that steak, wild game, and trout occupy rarefied air in the culinary dreamscape of the Cowboy State, but those who have yet to taste the flavors of the west will be thrilled to experience one of America's most underrated food scenes. At the heart of this gastronomical renaissance is Sheridan County, where old west sensibilities have informed the imaginations of modern mavericks to deliver a one-of-a-kind dining scene.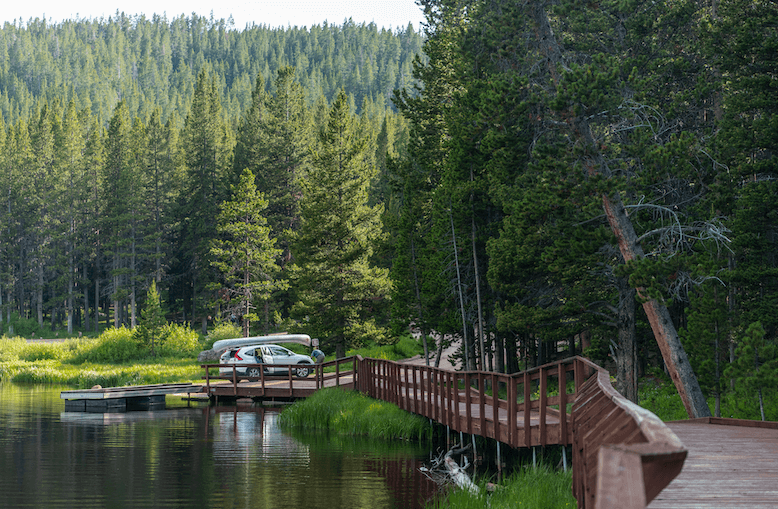 Visit to Sheridan
A visit to Sheridan should begin where the rivers run north and include a taste of the official fish of the great State of Wyoming, the cutthroat trout. You can find trout served in a trio of tacos at Wyoming Cattle & Creek, or you could take a trip out onto a cool mountain stream with our friends from the Fly Shop of the Bighorns and learn how to land one for yourself. You know what they say about teaching a man to fish…
Steak is a staple in this town, as you might have guessed, and you can find spectacular cuts provided by the likes of Truly Beef, run by the Kerns family, seventh-generation ranchers famous for their Double Rafter Cattle Drives. For classic flavor you can have a hand-cut ribeye at the Rib & Chop House, or you can experience inventive cuisine at birch, with an eight-ounce fillet with gouda hash browns, spinach, half a lobster tail, and truffle béarnaise sauce.
If you're mad about meat, then you'll be thrilled to learn that smokehouse heritage continues to thrive out west. Bistro 307, in the heart of historic downtown Sheridan, serves a beef brisket to die for, a slow-cooker masterpiece that draws folk from across the country. The Bozeman Stable Grillroom & Saloon, which was much loved by the author Ernest Hemingway when he came out west to fish and hunt in the Bighorn Mountains, does ribs, turkey, and chicken the way icons and outlaws used to have it. If you prefer to DIY in the kitchen, you can't miss Killy's, Verdello Olive Oils and Fine Foods, and Sackett's, each of which are beloved local institutions known for stocking only the finest cuts of meat, along with other ingredients that run the gamut from charcuterie to iconic oils.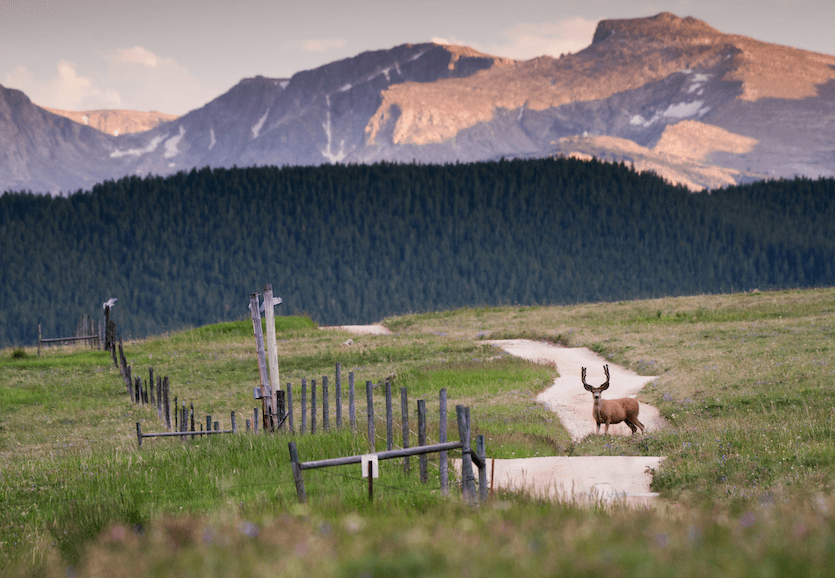 Bighorn Mountains
Sheridan, located at the base of the Bighorn Mountains, almost equally spaced between Yellowstone to the west and Mount Rushmore to the east, is an outdoor paradise of the highest order. An adventure into the mountains – whether you're hiking, camping, fishing, or riding – will take you through some of our pretty small towns, like Ranchester and Dayton. When in Ranchester, stop off at the Wyoming Buckshot Saloon for an Indian taco – fry bread loaded with ground beef, cheese, lettuce, salsa and sour cream – and then continue on to Dayton, where you can visit the Gallery on Main for western tapas, and the Dayton Mercantile, specializing in classic sandwiches and milkshakes that will be gone before you make your first turn at postcard-perfect Sibley Lake on the Bighorn Scenic Byway. 
What might be most alluring about Sheridan County's culinary scene is that there's something for everyone, any which way they want it. Those looking for modern verve can find it at places like the Brinton Bistro and Welcome Market Hall, with dishes like breakfast gnocchi and huli huli chicken pops proving that big things come in little bites. Our ex-pat community has given rise to Sapporo, WYO Thai Food and Pad Thai Restaurant, El Tapatio Dos, Las Delicias and La Herradura, and the Little Kitchen, dishing Japanese, Thai, Mexican, and Nepalese cuisine, respectively – each with a Wyoming twist.
Coffeehouse and Bakery
Java junkies are spoiled for choice, with Bison Union, Java Moon, Andi's Coffee, and the Innominate Coffeehouse and Bakery – just to name a few – set to fuel all your adventures. And pub grub is never far afield, with the Pony Grill and Bar, the Oasis Lounge, Parkman Bar and Grill, and Mydland Market – this last one offering the best restaurant views in all of Wyoming – set to satiate appetite after a hike, a wild ride, or on days when the Sheridan Broncs, Big Horn Rams or Tongue River Eagles grind between the lines. 
All this begs a simple question. Why Sheridan, and why now? This artsy little outdoor playground at the base of the Bighorn Mountains is not just the finest western getaway in the United States; it is also among the best small towns in the nation to live, work, and raise a family. For the burgeoning culinary kingpin, Sheridan County is where you can have your steak, and eat it too.  
Read Also: Franklin & Nantahala Are Your Gateway to Adventure
For a complete list of activities and attractions in Sheridan County, as well as a guide to more than 50 dining establishments, visit us at sheridanwyoming.org
Stay up to date on COVID-19 related travel restrictions, public health notices, and safety alerts by visiting our website.