Fall is a Magical Place in Patrick County, Virginia.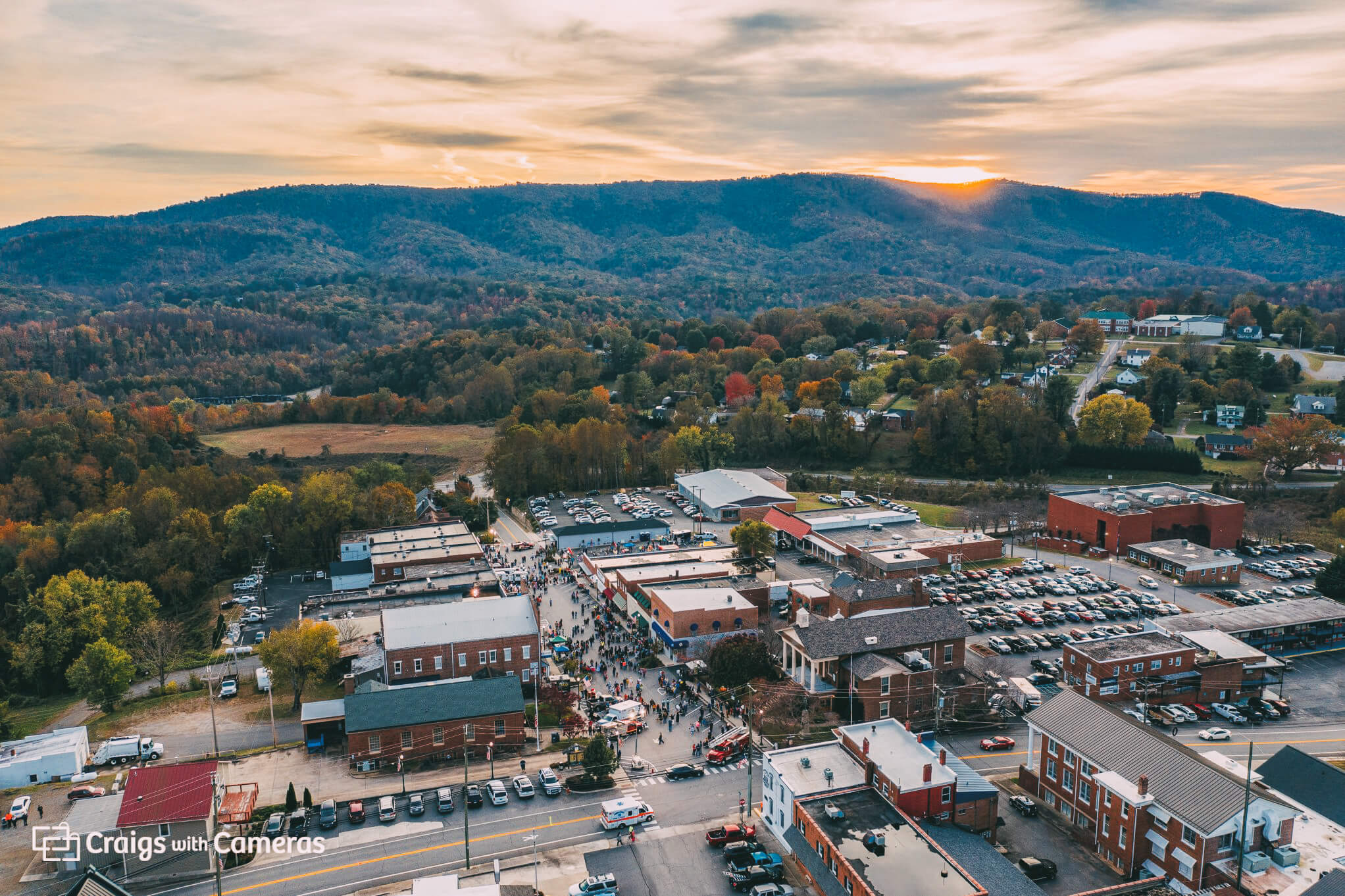 Fall is a magical place in Patrick County as the leaves change along the mountain ridges, and cooler air filters over the area. The Blue Ridge Parkway runs along the county's border with many outlets onto the connecting backroads and small towns. There's plenty of fun to find in the county, from apple orchards to fall festivals. The Ararat community is home to some of Patrick County's best scenic drives, multiple family-owned orchards, and the county's only sunflower maze. Doe Run Farm is a family-owned farm that designs and plants an original maze each year. Since 2006, Doe Run Farm has been a go-to destination for families looking to enjoy a beautiful fall day.
Each year, the maze has a new theme with a wide range of activities to complete as you walk through the property. The maze is spread across six acres with wide, easy-to-walk paths and beautiful views of the surrounding mountains. The Doe Run Sunflower Maze is perfect for a fall photoshoot, birthday party, or girls' trip. 
Blue Ridge Parkway
Doe Run Farm is only a few minutes from the Blue Ridge Parkway, making it the perfect addition to any leaf-peeping day trip. The farm is situated just below the mountains, which adds a perfect fall-colored backdrop to pictures. Doe Run Farm has a variety of other activities to do while you are on the farm. A large jump pad, slides, and swing sets are available for everyone to play on. Test your skills with corn hole, pumpkin bowling, and apple launching, or hop on a hayride and enjoy the beautiful scenery. Snacks, drinks, and a selection of fall produce like apples and pumpkins are available onsite. Doe Run Farm sells decorative items like small hay bales, corn stocks, and mums. Two pick-your-own flower patches, one planted with zinnias and the other with sunflowers, are also available.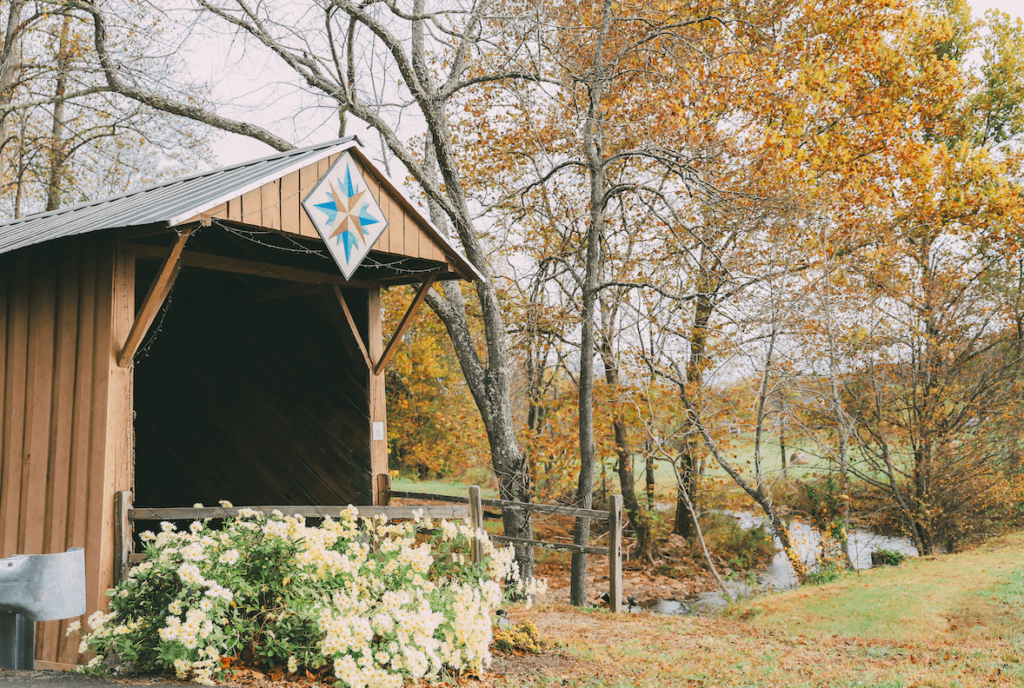 The Doe Run Farm Sunflower Maze will begin its 2023 season on September 23rd, and the maze will close on November 4th. The maze is open seven days a week, weather permitting, and admission is ten dollars for patrons twelve and up, seven for kids four to eleven, and free to kids three and under. Pets are not allowed. For updates on the maze, check out their Facebook at Doerunfarmvirginia or email [email protected]. Blooming updates will be posted on Facebook along with schedule changes. Doe Run Farm is open to birthday parties, school trips, church groups, and other large groups.
For more information about Patrick County, visit our website, visitpatrickcounty.org, for a full events calendar, trip recommendations, and more. Patrick County has over four hundred square miles of winding back roads, small towns, and natural beauty to explore. There are plenty of fun attractions and activities for the whole family. Visitors can go apple picking at Levering Orchard and Windy Hill, two family-owned orchards that have been in business for over one hundred years.
Take the day to explore historic sites like the Reynolds Homestead, the Jeb Stuart Birthplace, and Jacks Creek Covered Bridge. Create your outdoor adventure at Fairy Stone State Park and Rock Castle Gorge. These two locations have miles of fun and challenging hiking trails to explore. Sit down and enjoy a locally roasted cup of our three coffee shops: Stagecoach Coffee and More in Stuart, Primitive Coffee in Meadows of Dan, or The Crossroads Cafe in Woolwine.
No matter where you start your adventure, there are plenty of places to find yourself here in Patrick County this fall.