Dare to Take on Fresno County This Summer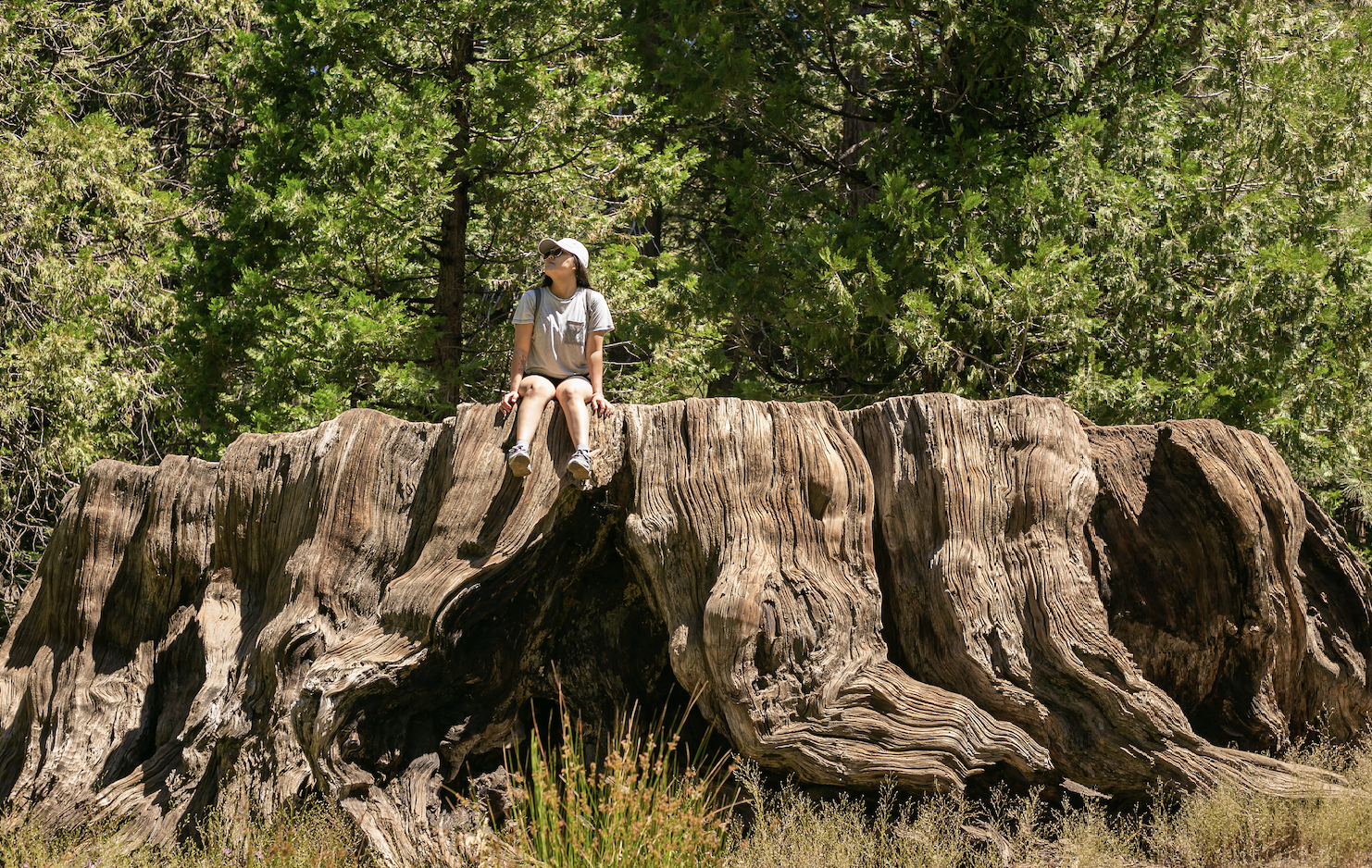 From national parks, great lakes, one-of-a-kind family-friendly attractions to impeccable food, Fresno County is full of summer fun that true adventurers will enjoy.
Explore Incredible National Parks
Fresno and Clovis give you easy access to three of California's most beautiful national parks: Yosemite, Kings Canyon and Sequoia. Each located 90 minutes from the city, these parks offers you world-famous landmarks and stunning views to cross off your bucket list. In Yosemite, see the wondrous El Capitan, climb to the top of Half Dome (reservations required) and walk through the meadows in Yosemite Valley. Get a glimpse of rushing waterfalls and clear blue lakes inside Kings Canyon National Park. Home to the deepest canyon in the United States, this national park offers stunning views with fewer crowds. Stand beside the world's largest tree, the General Sherman, and explore Crystal Cave, a marble cavern full of colorful minerals, in Sequoia National Park.
Hit the Lakes
No summer is complete without time spent on the lake! Fresno County is full of outstanding lakes with views perfect for lounging lakeside and plenty of water sports to keep you busy. Sail along Huntington Lake in a kayak and watch the annual High Sierra Regatta yacht races. Go jet skiing or wakeboarding across Shaver Lake, located northeast of Fresno. If you are looking for a nice place to enjoy beautiful scenery, look no further than Hume Lake. Located inside Kings Canyon National Park, it is a beautiful spot for canoeing and fishing for a variety of trout, including rainbow and brown trout.
Get Sporty
Summer is the perfect time to get moving in Fresno County! Grab your hiking boots and head out on a scenic trail. Trek up the Pincushion Mountain Trail, a 2.8-mile hike that offers a spectacular view of Millerton Lake and the Fresno/Clovis area. Cyclists can enjoy various mountain biking trails at China Peak in the Sierra Nevada Mountains or the Blue Oak Trail, a scenic ride near Millerton Lake. Spend the day on the fairway at one of the top-tier golf courses in Fresno and Clovis. Take your loved ones out to a ballgame at Chukchansi Park to watch the Fresno Grizzlies baseball team and enjoy some community fun.
Discover These Must-See Stops
You don't want to miss these spots while you're in Fresno County. Venture through the Forestiere Underground Gardens, an underground wonder carved by hand in the early 1900s. Discover the Shinzen Japanese Friendship Garden, established to promote peace and recognize the role of Japanese immigrants within the Fresno region. Learn about local and military history at one of Fresno County's various museums. The Castle Air Museum in Atwater is of the largest aviation museums on the West Coast with a collection of aircraft dating back to pre-World War II.
Read Also: Great Ways to Get Your Steps in While Visiting Dickson County
Learn about the city of Clovis' beginnings and dedication to honoring veterans in the Clovis Veterans Memorial District. Fresno's Tower District is a neighborhood with a love for the arts. Known for its entertainment scene, restaurants, bars and unique shops, the district comes to life at night and is anchored by the 1939 art décor Tower Theatre. 
Fun for Foodies
From local restaurants and breweries to farmers markets and food festivals, get ready to indulge in Fresno County's food scene. As the heartland of California's farm-to-fork dining and one of the nation's top agricultural producing counties, local chefs prepare dishes using the freshest ingredients. Artisan food makers sell their products at local farmers markets like the Vineyard Farmer's Market and Old Town Clovis Farmer's Market. Try the farm fresh take on Korean Bibim Myun—chilled spicy noodles—at local favorite, Libelula. Stop by Enzo's Table for specialty oils, vinegars and wines. Diversity is threaded within the community's cuisine. Taste the finest Peruvian dishes at Señor Aji Peruvian Kitchen or stop at Fresno's soul food destination, Chef Paul's Café. Spend your afternoon sipping wine at a winery along the Fresno County Wine Journey or at a beer garden in Clovis, where brewmasters are serving handcrafted beers with their own unique twists.