Shawnee Forest Country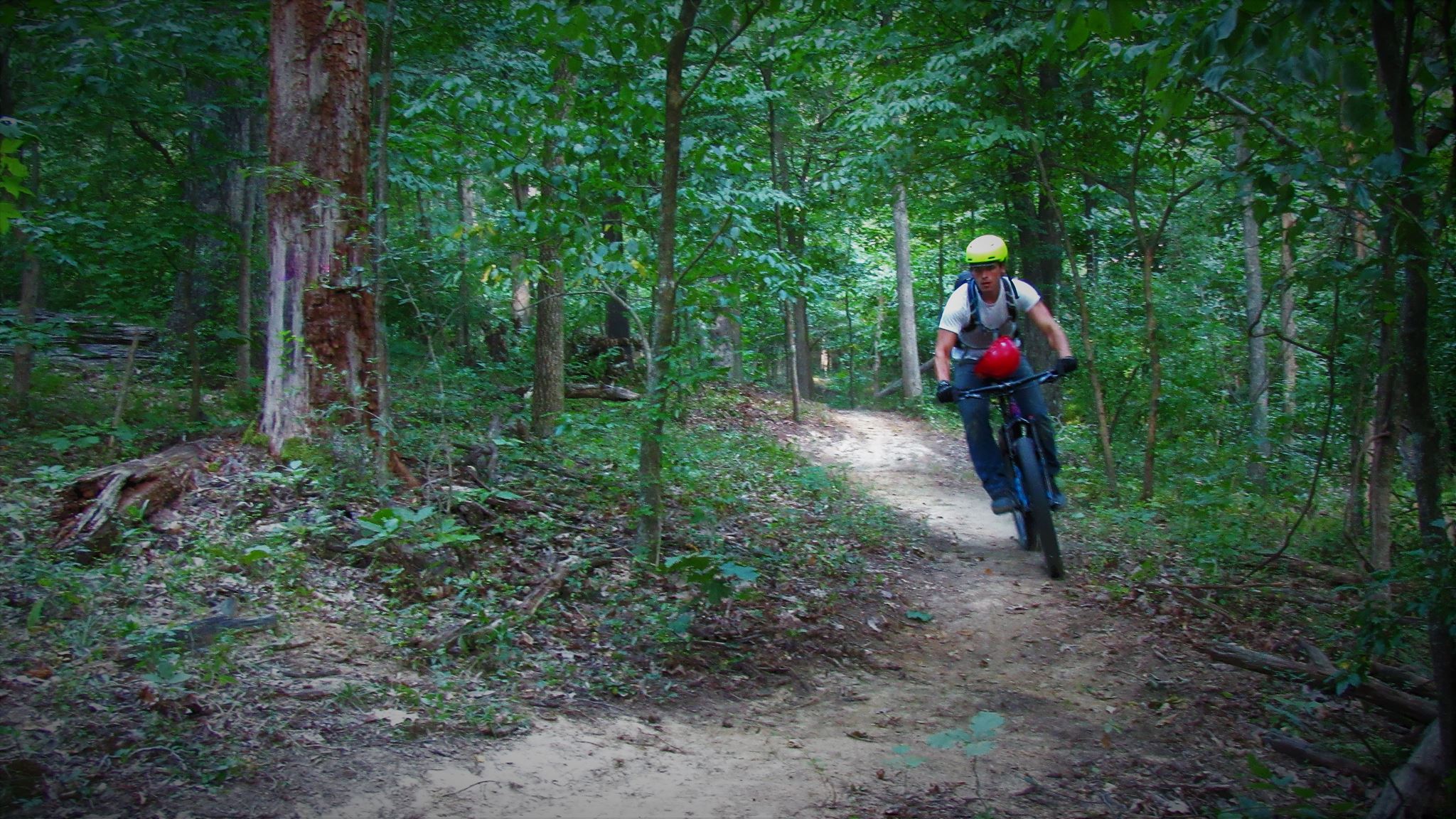 If you love nature and hiking this is your paradise! Beautiful rock formations and lush green trees. Birds and Butterflies galore. You could hike for a week and still have more to see. The Shawnee National Forest covers much of southernmost Illinois between the Ohio and Mississippi rivers. The area is well suited for an outdoor adventure any time of year.  
The Shawnee National Forest offers hiking, horseback riding, rock climbing, fishing and some of the best bird and nature watching around. Be sure to wear sturdy, enclosed shoes, and use some insect repellent.
Take the Shawnee Challenge, it's free and fun, as you earn points to redeem for prizes.  A self-supported, complete at your own pace outdoor challenge to experience different parts of the Shawnee National Forest in the ways you prefer: hiking, paddling, on horseback or mountain biking. This challenge is not a stroll in the park. It is for those looking to get off the beaten path, and reconnect with nature. Many of the locations have limited, or no services. Part of the challenge is to 'pack it in and pack it out' – a 'leave no trace' adventure.
The "Observation Trail"
Garden of the Gods is one of the best-known sights in southernmost Illinois, and for good reason. The "Observation Trail" is a .25 mile stone path featuring some of the most well known formations. The view of the 3300 acres of beautiful old growth forest from this trail is breathtaking. Sunsets are especially beautiful. The trail passes along the top of a cliff, which affords spectacular views of unusual rock formations like Camel Rock and Devil's Smokestack. So spend some time and enjoy the view!
While not as well known as Garden of the Gods, Rim Rock/Pounds Hollow Recreational area is just as awe inspiring and consists of a wonderfully scenic trail.  The trail leads past remnants of a stone wall built by prehistoric Native Americans, an observation platform and steps descending through huge rock formations, narrow rock passageways via  stone steps to the floor below.  Ox Lot Cave, at the bottom, is a massive rock overhang where 19th century loggers kept their oxen and horses.  Continue hiking to the beautiful 28 acre forest lake known as Pounds Hollow Lake, or through massive sandstone canyons back to the top of the escarpment.  
This area is known for its spring woodland flowers along both its upper and lower trails. The upper trail is paved and less strenuous for hikers. The lower trail has a dirt surface and leads along the base of the bluffs before looping back to the parking lot. The lower trail really gives you a 'wilderness' experience, and as a perk – the base of the bluffs can be a little cooler, which is a benefit during warmer times.
Whether you want to participate in an outdoor activity, take in the gorgeous scenery, or explore small towns seemingly caught in a time warp, this small section of Illinois can satisfy on all counts. Cabins, cottages, tree houses, Historic hotels and unique lodging options can offer a secluded getaway.
Shawnee Forest Country – Breathtaking – Natural Beauty – And Adventure. www.southernmostillinois.com 1-800-C-IT-HERE