Lebanon Valley, PA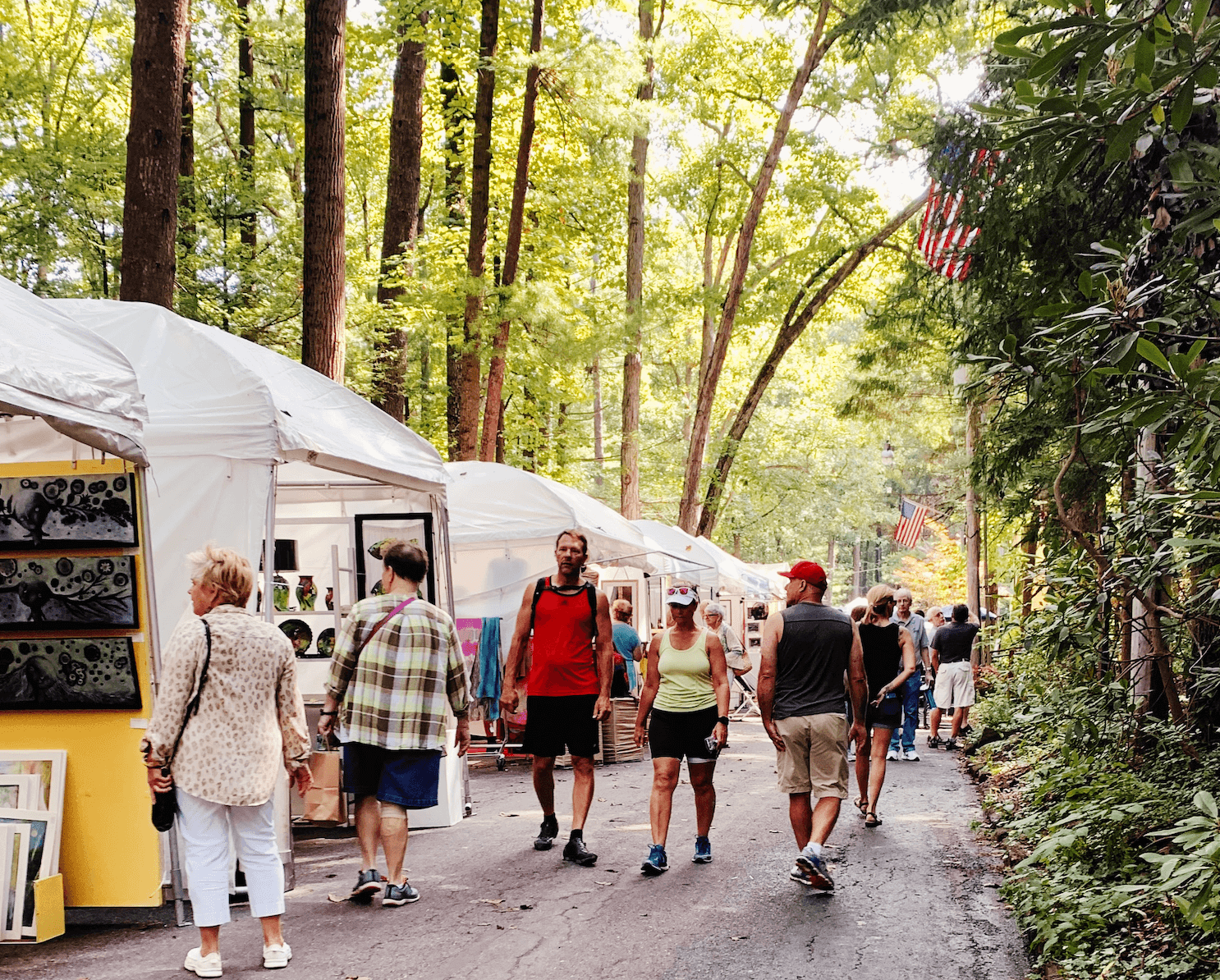 Nestled in the Pennsylvania hills between Hershey and Lancaster, you'll discover the Lebanon Valley and the quaint small town of Mt. Gretna. This Chautauqua Arts Community hosts an impressive display of professional theatre and musical performances throughout the summer. Stroll through the cottage-lined streets to the Hall of Philosophy or bask in the sun while relaxing on the lake. No wonder Fodor's Travel recognized it as one of the "15 Best Lakeside Communities to spend your summer".
Every August for the last 48 years, the Mt. Gretna Outdoor Art show takes place. This nationally ranked show is held under the wooded splendor in the heart of Mt. Gretna, and selected by Sunshine Magazine as the "200 Best" shows, gathering artists from around the country. Painters, potters, metal workers, photographers, jewelry makers and more come together to display their one of a kind work. A not to miss event running only two days August 19, 20 , 2023
Whether it's an easy hike on the Lebanon Valley Rail Trail, or trekking the Appalachian Trail, adventure awaits you along one of Lebanon Valley's many trails.  Bike through picturesque farmland and historic sites,  or kayak a world away down the Swatara Creek.  Take in the fresh air and serenity.
Read Also: The Charm of Fall in The Sullivan Catskills
Explore some of the unique characteristics and history of the Lebanon Valley's small towns. Look to stay overnight in one of these beautiful towns to really relax and embrace each town's charms. We simply call it, "love it like a local". It won't take long until you find the best coffee shops, boutiques, and restaurants. Strike up a conversation with locals and you might get even more insider tips.
If your idea of an easy getaway is a road trip, this is a great choice. The Lebanon Valley is the road less traveled…and sometimes, that's just what you are looking for. Check out VisitLebanonValley.com for more information.