Cambridge Guernsey, OH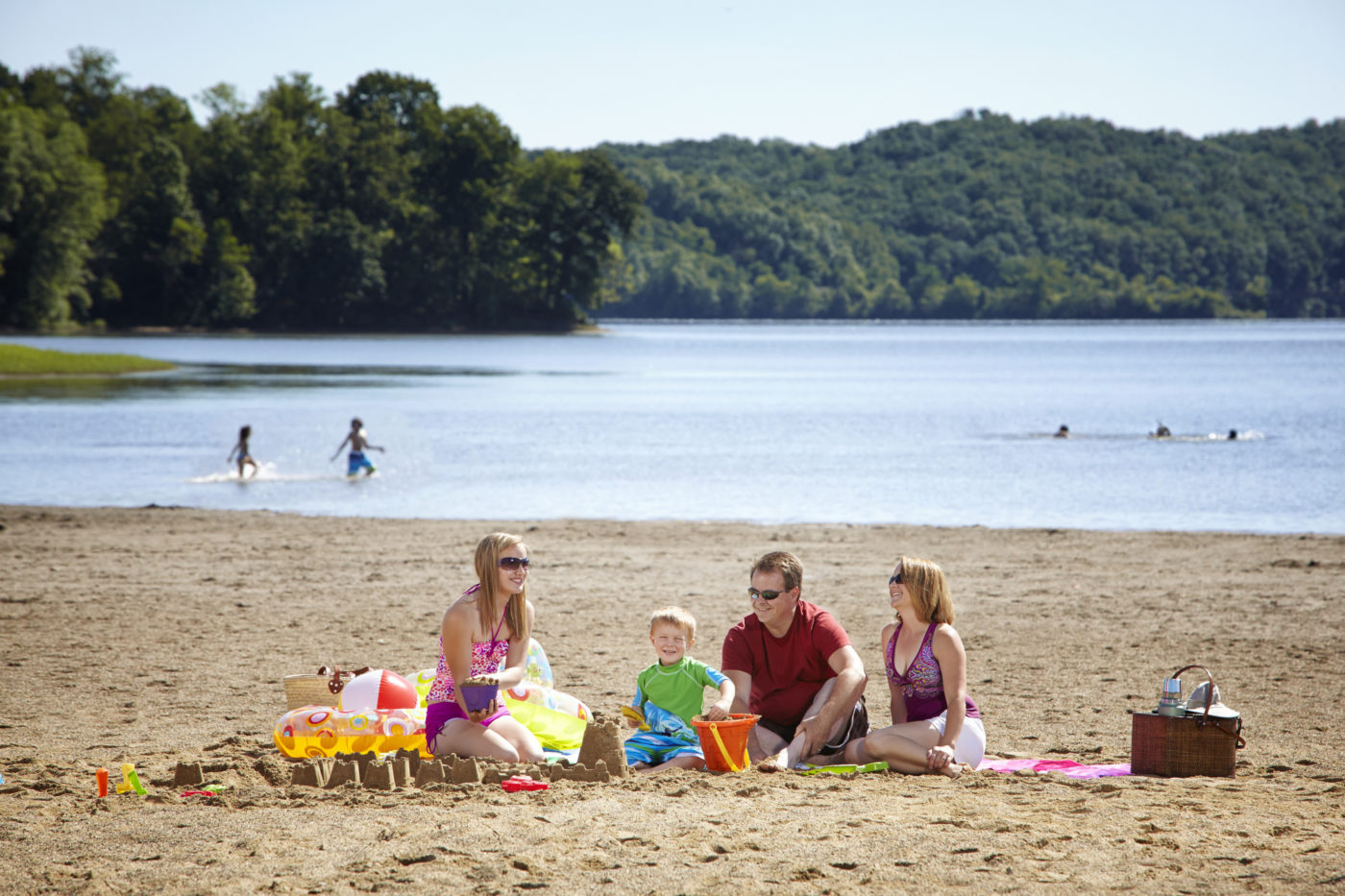 Where can you enjoy a movie at sunset on a lakeside beach, paddleboard with the family or even embark on a safari with rhinos and zebras? It's all closer than you think: Guernsey County, Ohio.
Cambridge and Guernsey County, Ohio is an expansive outdoor oasis full of activities that delight adventurers of all ages. This wild wonderland is conveniently located at the crossroads of two major interstates (I-70 & I-77) – an easy daytrip or overnight getaway from Ohio's major cities to the perfect place to play.
MAKE A SPLASH. Seneca Lake, one of the state's largest inland lakes, offers so many ways to paddle and play. From watersports and fishing to swimming beaches, it's a laid-back spot to make camp and unwind.
At Salt Fork State Park, the state's largest, choose your outdoor adventure. Keep things cozy by pitching your tent in the campground or create an upscale adventure in the full-service lodge or deluxe vacation cabins. Families love exploring the Civil-War-era hideout Hosak's Cave or panning for treasure at the gem mining station. Don't miss the enchanting new Storybook Trail! Whichever path you choose, make sure it leads to the 3,000-acre Salt Fork lake. 
OHIO'S WILD SIDE. You don't need a passport to have an exotic adventure: The Wilds, operated by the Columbus Zoo, offers up-close (and safe) animal encounters for the whole family. From painted dogs to graceful giraffes, The Wilds brings the African plain to Guernsey County. With a rooftop Terrace Grill, specialty and zipline tours and more, there's always something new to explore.
Or ride America's first highway (Rt. 40) and roam Southeast Ohio's curvy backroads, chock full of history and stories. Before calling it a day, check-out the Guernsey Brewhouse or 360 Burger for some local flavor.
For more information, log onto VisitGuernseyCounty.com.