EXPLORE CADIZ + TRIGG COUNTY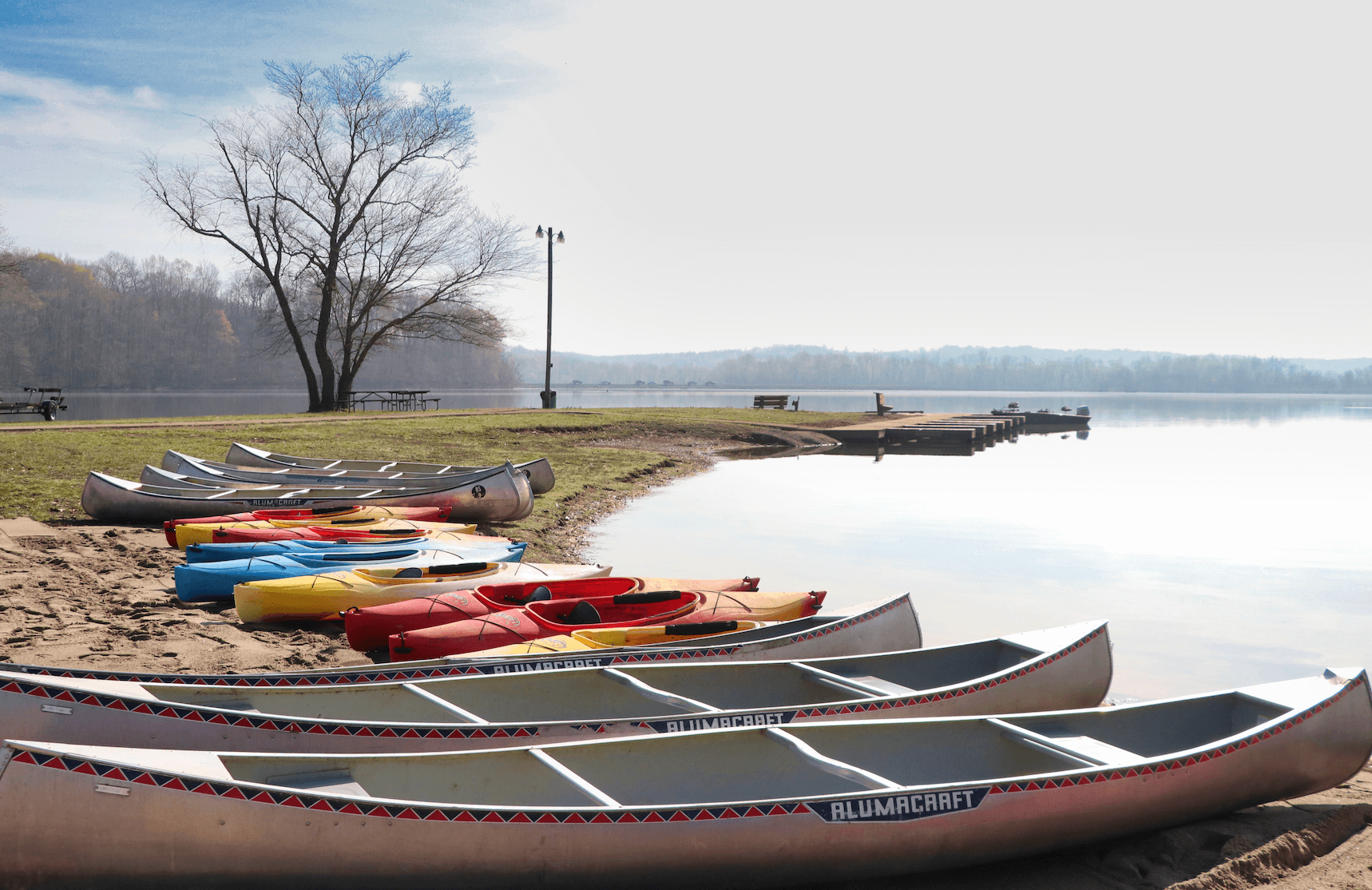 The Land BETWEEN the LAKES
Nestled in the southeast corner of Kentucky you'll find an enchanting getaway: Trigg County and the small town of Cadiz. Perfect for families and adventurers, Trigg County offers so much to do and see. In addition to exploring the charming downtown Cadiz, with its quaint boutiques, delicious restaurants, and adorable antique shops, there's also the stunning Land Between the Lakes (known as LBL). This vast area is home to the Nature Station, which provides endless opportunities for exploring and learning about the area's flora and fauna. There's also the Homeplace, a real working farm from the 1850s, which showcases what life was like for settlers during that time.
With a variety of vacation rental options and ample camping and RV opportunities, this area is perfect for families or large groups and offers something for everyone, regardless of budget.
Lake Barkley
A true highlight of the area is of course Lake Barkley, a 134-mile-long lake with over 1,000 miles of scenic shoreline. The lake offers an abundance of recreational activities, including boating, fishing, and swimming, as well as hiking and camping in the nearby lush forests. Lake Barkley offers the chance to explore its waters by kayak or canoe which can be easily rented at Fish Island Resort, a simple and rustic lodging option that provides pass access to Lake Barkley Lodge where you can even enjoy an indoor pool and hot tub right near the edge of the lake!
Fish Island is also a great spot to stock up on bait or rent a golf cart or paddle boat!  Fishing enthusiasts will delight in the numerous spots to cast a line right on the lake's edge, which hosts lots of varieties of fish to catch including large populations of crappie, largemouth bass, white bass, catfish, sauger and bluegill.  While May and June are typically the prime months for fishing, there are species to catch virtually year-round, so you won't be disappointed regardless of when you visit!  For those that prefer a more relaxing day, consider a boat rental from one of the local marinas which offer full and half-day rentals for hanging out on the lake.
  Some of the local spots to buy tackle and bait, rent a boat or fuel up include Lake Barkley Marina, Moon River Marina & Resort and Prizer Point Marina & Resort which features condo and cabin rentals, RV camping, boating and family recreation.
For those that prefer to stay on shore, there are still lots of adventures to be had.  One of the most unique experiences is the Elk & Bison Prairie, a 700-acre tallgrass prairie area where visitors can drive through a 3.5-mile paved loop and observe majestic animals roaming free in their natural habitat.  You might also see some wild turkeys, small game, and a wide variety of native birds.  If you're planning a getaway to the area, be sure to check the calendar as you might want to try to schedule your visit around some of the great events held in the area every year, such as the Cadiz Music and Food Festival and the Annual Country Ham Festival!
  From March through mid-December, you can stop at the Golden Pond Planetarium and Observatory for an immersive experience in a 40-foot dome that is educational and fun for the whole family. The planetarium offers both projection and laser light shows set to iconic music from Pink Floyd, Led Zeppelin & The Beatles. If you love nature and you're looking for family-friendly fun that won't break the bank, you will fall in love with Cadiz and Trigg County. 
Visit gocadiz.com and start exploring the Land Between the Lakes.