Almost Heaven West Virginia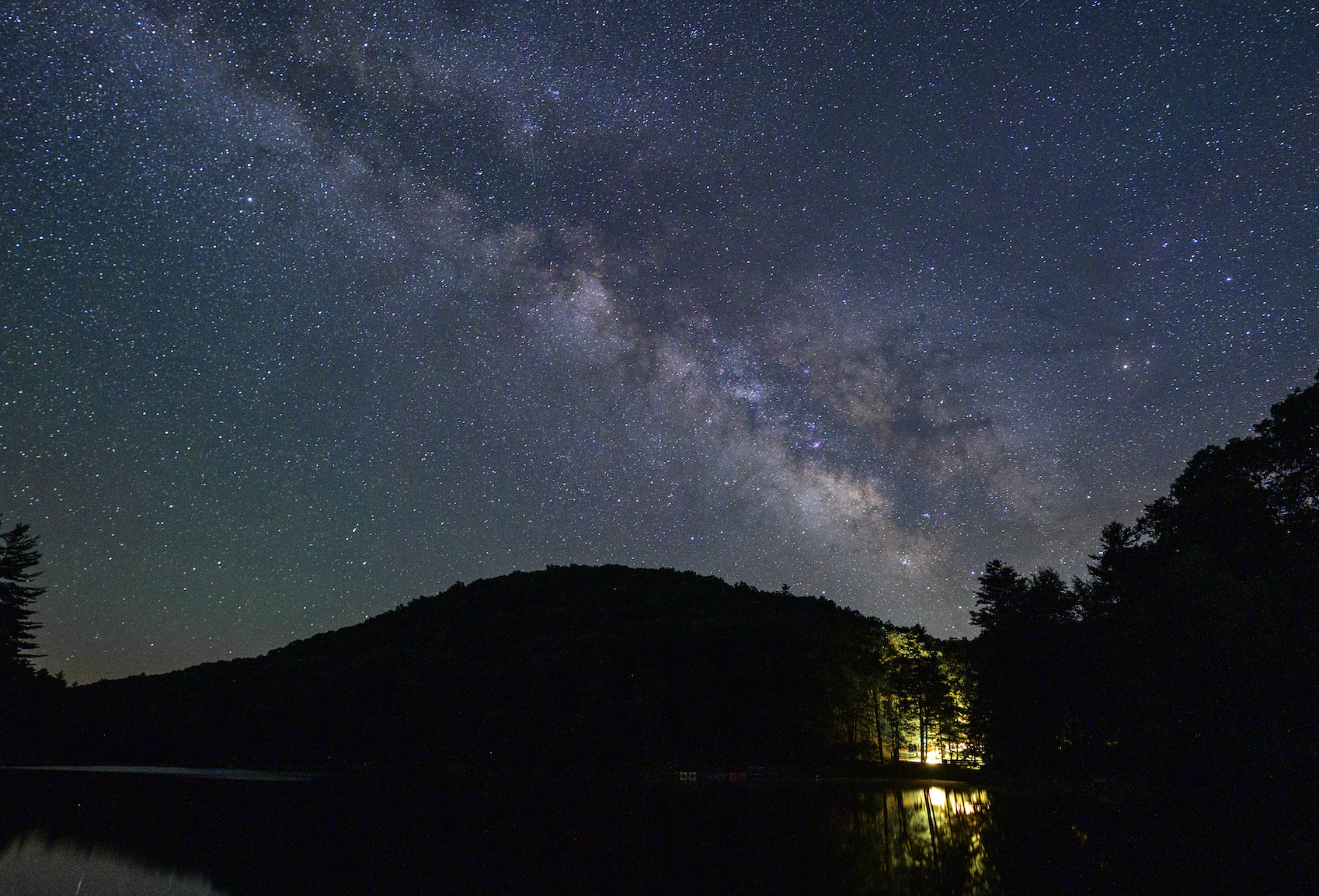 Home to all four seasons, West Virginia is overflowing with unmatched natural beauty. Abundant in world-class outdoor adventure, hidden gem spots and charming mountain towns, it's no question why the state is best known as Almost Heaven. From subtle family-friendly activities to top-tier daring pursuits, there truly is something for everyone.
Reach new heights with a fearless climb up one of the state's most well-known landmarks, Seneca Rocks. Ascending nearly 900 feet, this magnificent formation has become a beloved destination amongst rock-climbers worldwide. The only state completely covered by the Appalachian Mountains, with over 4,000 astonishing routes, you'll find that the Mountain State has no shortage of scalable peaks.
For those more comfortable on the ground, there's endless opportunities awaiting you too. Set out for an inspiring quest on the 1,500 miles of available hiking trails. Witness cascading waterfalls and jaw-dropping overlooks as you traverse the third most forested state in the U.S. Embark on the West Virginia Waterfall Trail, the only statewide waterfall trail in the country, to catch stunning views while earning prizes along the way. Register for a mobile passport and check in at participating locations to earn exclusive gear!
Most beautiful backcountry
Explore some of West Virginia's most beautiful backcountry, but this time on wheels. Head to Snowshoe Mountain for the ultimate mountain biking experience. The host of noteworthy international mountain biking competitions, this spot also boasts a certified IMBA Ride Center for guests to experience for themselves. Build your skill at a clinic, pedal the rocky trail system or catch serious speed at the downhill bike park. Or take your adventure off-road with a rip-roaring machine ride on the Hatfield-McCoy Trails. This trail system is composed of over 1,000 miles of rideable terrain, has options for every skill level and is open 365 days a year.
West Virginia's wonderful waters ignite a sense of adventure like no other. Come face-to-face with the greatest destiny of whitewater runs in the country with an adrenaline pumping rafting trip through class V rapids within the New River Gorge National Park and Preserve. Much calmer, Class I-III rapids make for a meandering float that's perfect for families and those looking for some solitude. Take part in the wide variety of other aquatic activities available such as kayaking, paddleboarding, adventure lakes and even scuba diving. That's right, the east coast's best freshwater scuba diving can be found right here in West Virginia at Summersville Lake.
Five Ski Resorts
Cast a line in our 98,000 miles of rushing rivers and steady streams. Launch a boat into a wide-open lake, fly fish in a babbling brook or bring along the entire family to learn at a fishing hole. Don't worry- there's still an abundance of recreation in the winter months, too! West Virginia has five ski resorts offering skiing, snowboarding, ice skating, snowtubing, and more. 
After all of that exhilarating adventure, find a sense of peace that can't be found anywhere else than the Mountain State under a canopy of glistening stars. With three International Dark Sky designated locations, Watoga State Park, Calvin Price State Forest and Droop Mountain Battlefield State Park, it's effortless to go stargazing in our Almost Heaven atmosphere.
Feel like a local with a trip to any of our charming mountain towns, all of which have a population of less than 50,000 people. Along the picturesque streets dotted with one-of-a-kind shops and locally owned restaurants, many of our towns are rich in history and tell of a storied past. Stand at the site of many key moments in American History and learn how West Virginia became the only state born out of the Civil War.
One area of the state particularly packed full of history-forward towns is the eastern panhandle, just an hour drive from Washington D.C. Harpers Ferry, Shepherdstown and Berkeley Springs rank at the top of the list for history buffs young and old.
Huntington's Heritage Farm Museum
Browse stellar cultural centers and history museums featuring interactive exhibits. Huntington's Heritage Farm Museum brings the past to life with a replica of a 19th-century Appalachian Village composed of log structures, a cafe, blacksmith shop, petting zoo, artisan center and more. Not far down the road lies Blenko Glass Company, yet another fascinating craft that's been a tradition in the Mountain State for generations. See behind the scenes of how this hand-blown glass has been made since 1893 and be sure to grab a gift before leaving to commemorate the trip. Shop the finest hand-made gifts at the Tamarack, a center showcasing nearly 3,000 artisans from all 55 counties.
Discover much about West Virginia's roots through the distinct sound of Appalachian music, which has been inspired by quite the mix of cultures. Folk, bluegrass, and gospel are just a few of the genre influences that have shaped our mountain music into what it is today.
This music can be heard most weekends in all parts of the state. The beloved Purple Fiddle hosts more than 300 live performances a year and accompanies the entertainment with a delicious menu and wide selection of craft beer. A mix of excellent music and world class talent has brought international attention to Mountain Stage, a live radio show hosted in Charleston that's broadcasted on over 150 public radio stations nationwide. Considered the state's musical crown jewel, the show has hosted many legends over the years including John Prine, Cassandra Wilson, Steve Earle, Norah Jones and Rosanne Cash.
From warm hospitality and stunning scenery to enjoyable activities and incomparable outdoor recreation, West Virginia proves itself to be Almost Heaven to each and every guest. A trip on our iconic country roads will only leave you longing to return time and time again