Visit Bend, Oregon where your winter playground awaits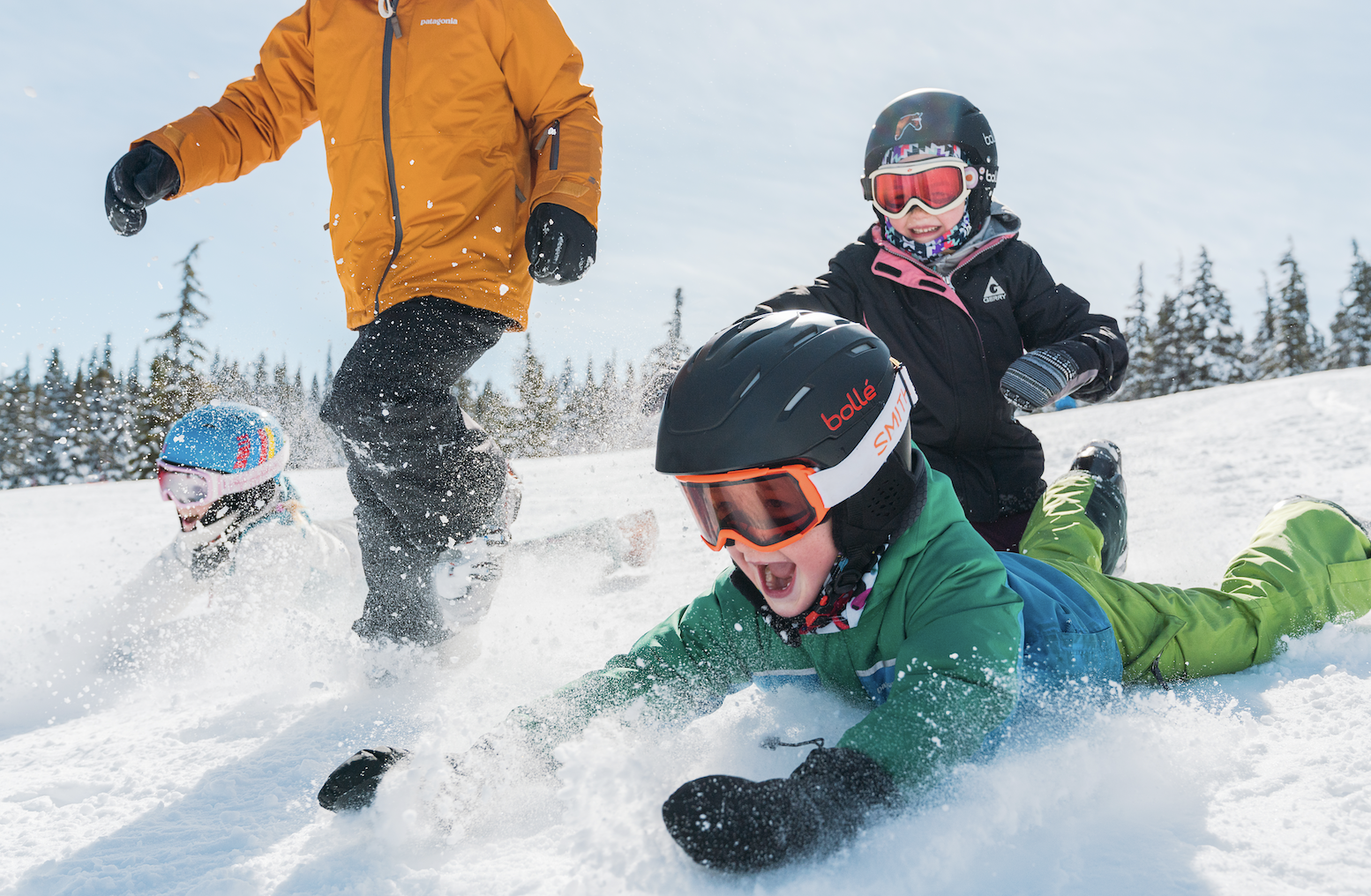 Remember snowy winter days as a kid? You spend giggle-filled days launching snowballs, sledding down neighborhood hills, and filling your memory tank to the top.
Ready to find your inner child in a landscape sparkling with fresh snow?
Bend, Oregon, bestows the perfect winter playground full of inspiring activities and endless nostalgia. Winter fun awaits in town and in the nearby alluring snow-covered Cascade Mountains.
So gather your mittens, sled, and whipped cream-topped beverage, and let's embrace winter the Bend way!
If nostalgia wraps you in an urge to hit the slopes, make room for Mt. Bachelor. Our winter playground has lofty average snowfalls, oodles of sunshine, and more than 4,000 acres for skiers and snowboarders. Enjoy a leisurely day exploring the mountain on snowshoes or with a dog sled ride. Cap it all off with a craft beer by the fire as snow falls on sparkling slopes.
Sledding makes for a giggle-worthy winter activity. If there's snow gathering in town, Drake Park and Hollinshead Park offer loads of enticing hills. When the mountains gather mounds of powder, Wanoga Sno-Park becomes a beacon for tubing with an expansive sledding area and huge warming hut.
Read Also: Find Your Ohio Adventure
While most snow rests in the surrounding mountains, crisp days and boundless activities give you plenty to do in town. Twirl and glide on ice skates at the Pavillion. Get your latte to go and enjoy a dazzling walk along the Deschutes River. Shop for handmade gifts at the Old Mill District and downtown.
Join us this winter and let Bend, Oregon transport you to a sparkling winter wonderland full of magic, joy, and mountains of fun.