For a taste of fall fun, head to Michigan's Coldwater Country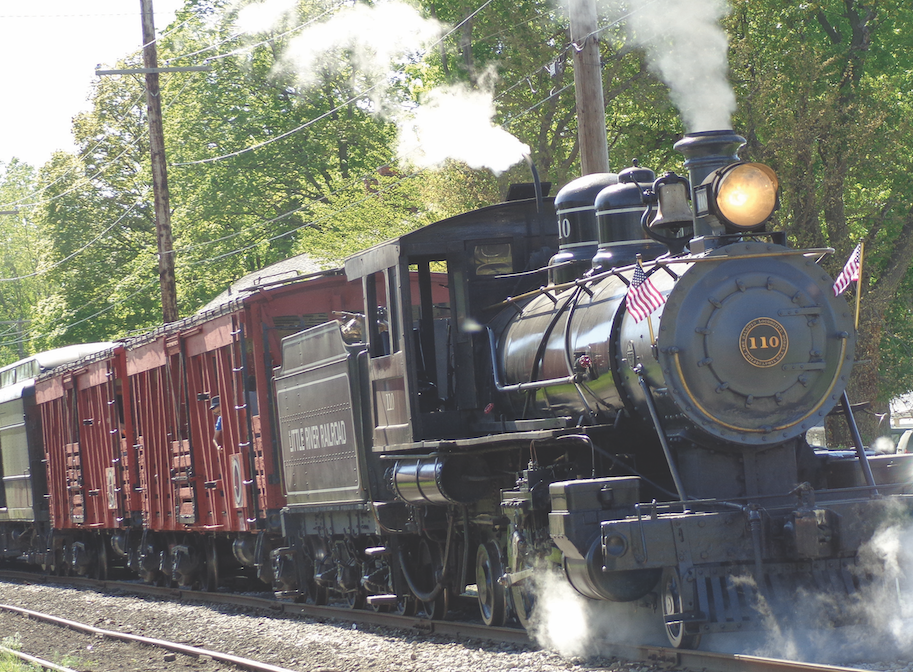 Sunny days, cooler temperatures and changing leaves can mean only one thing in Michigan's Coldwater Country…fall is in the air and it's time to get outside and enjoy!
Located along the US-12 Heritage Route, halfway between Chicago and Detroit, is an area boasting local cuisine coupled with outdoor recreation, unique attractions, stunning architecture, quaint downtowns, and a host of fall fun!
Home to more than 100 lakes, it's easy to spend the entire day on the water. One of the unique experiences in the area is the ability to travel from one lake to another through the chain of lakes. Coldwater Country is home to not only one chain of lakes but two – North Chain of Lakes and South Chain of Lakes. Reel in the catch of the day, enjoy a leisurely pontoon ride, or kayak the Union City Heritage Water Trail, just one of nine water trails in Michigan.
Step back in time and enjoy a scenic fall color ride aboard the authentic Little River Railroad steam engine train. Fall Pumpkin Train rides meander through the countryside, making a stop to pick out a pumpkin, while enjoying the changing leaves.
Shop 'til you drop at the many unique boutiques and shops throughout the area. Treasure the local antiques, enjoy homemade baked goods, one-of-a-kind accents, and jewelry. Coldwater Country is also home to Michigan's Antique Capital – Allen, with the largest concentration of antique dealers in the Midwest. The area is home to five stately antique malls including the Allen Antique Barn, boasting two floors of more than 25,000 square feet of treasures.
Or stop into the many magic shops in Colon to see what appears! Home to the big three magic shops, countless activities, and events, it's no wonder they call Colon the Magic Capital of the World.
Read Also: Surrounded by the beautiful Appalachian Mountains of West Virginia.
Catch a performance at Tibbits Opera House, built in 1882 it's the second oldest operating theatre in Michigan. Or catch a flick at the family-owned and operated Capri Drive-In showing double features of first run movies.
Exciting events from food festivals to boat parades and magic, there's always a reason to celebrate in Coldwater Country. Check the calendar of events at ColdwaterCountry.com to see what's coming up. At the end of the day check into one of the many Coldwater Country hotels. Located just minutes from downtown, the lakes, and many attractions, you'll find the perfect place to stay.
To find out more about fall fun in Michigan's Coldwater Country visit ColdwaterCountry.com.
# # #