The Strip: Heart of Las Vegas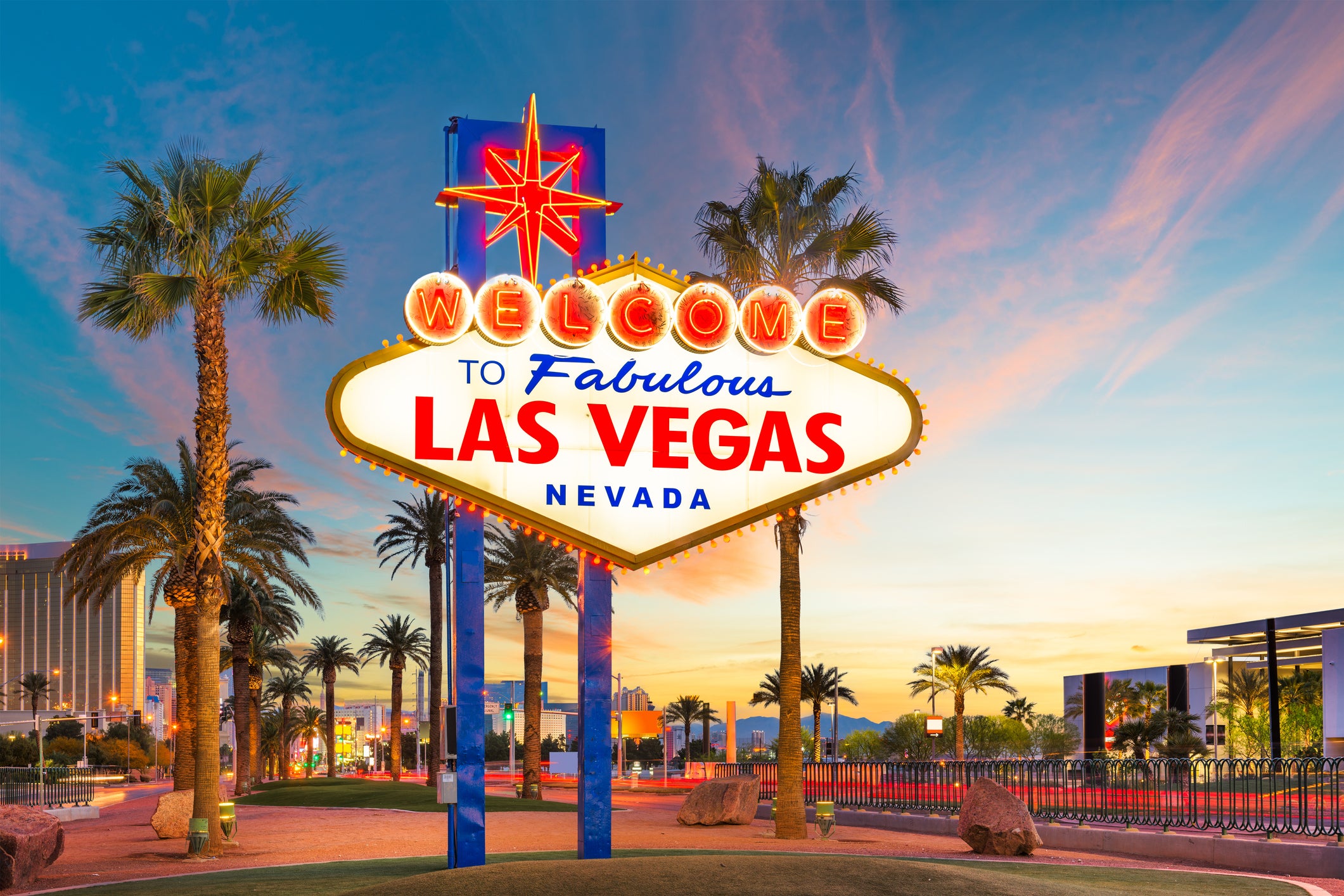 The famous Las Vegas Strip is still lined with flashy mega-resorts, but venture past the flashing neon and dazzling lights and you might just be surprised with what you will find. The grand Las Vegas Hotels are each a destination unto themselves, bursting with magnificent amenities and attractions to satisfy anyone under the sun.
For the fashionista, there's Caesars Palace and the designer boutiques at The Forum Shops. Shore lovers will adore The Beach at Mandalay Bay, which is miles and miles away from your typical hotel pool. Sun-seekers enjoying that famous Las Vegas weather can also soak up rays at resort pools at the Hard Rock Hotel, Palms and pretty much anywhere else in between.
For a good dose of family fun, there are even live animal exhibits begging to be enjoyed at many resorts, like Siegfried and Roy's Secret Garden and Dolphin Habitat at The Mirage. From Bellagio's world-class spa to roller coasters and more at Circus Circus, Stratosphere and New York—New York, each day in Las Vegas can be a whole new vacation.
Where to Stay: Las Vegas Hotels
Las Vegas hotels are known for their extravagance, events, and attractions. There are tons to choose from, and there's no right choice. Las Vegas hotels each offer their own unique sets of pros and cons.
If you're looking to add some European taste into your Las Vegas adventure, look no further than Paris Las Vegas. Known for their miniature models of the Eiffel Tower, Arc de Triomphe, Louvre Façade, Paris Opera House, and Hotel de Ville, this Las Vegas hotel has 3,000 spacious rooms decked out with luxurious sheets and opulent, marble bathrooms.
Alternatively, you may want to stay among the stars, something that can be accomplished at Planet Hollywood. Planet Hollywood has everything you need to live like a star. Each of the 2,400 guest rooms are movie themed, and the resort itself has a high-tech casino floor, world-class cuisine, luxurious spa, outdoor pools, sunbathing deck, and nightclubs.
There are so many choices when it comes to Las Vegas hotels. The real rule of thumb in choosing is that there isn't a way to go wrong as much as there are many ways to go right. For more options, visit the Places to Stay page.
A New Night, a New Event in Las Vegas
As spectacular as the resorts are, the events they offer nearly every night are just as impressive. Las Vegas shows are as well-known as the city itself, and they don't disappoint. Masquerade balls, magic shows, comedy acts, headliner concerts, theatrical performances, symphonies—you name it, the list goes on and on. No matter when you visit, there's a show to see.
Read Also: 10 Best Things To Do in Las Vegas, Nevada
Las Vegas is More Than Just the Strip
The Las Vegas Strip will undoubtedly keep you entertained for days and days, but don't forget there's a wide world of recreational splendor waiting to be enjoyed just minutes from this famous stretch of road. Visitors flying in won't regret their Las Vegas car rental.
Within 20 minutes, visitors can drive to the surrounding areas to enjoy incredible rock climbing and world-class views at Red Rock National Conservation Area, or retreat to cooler temperatures at Mt. Charleston, Nevada's fifth tallest peak. If a good solid fix of education is what you're after, we've got options for that too. The Springs Preserve is a fun way to learn about the desert surrounding Las Vegas, which conveniently shares the same property with the Nevada State Museum.
Visitors chasing the outdoors in Las Vegas might want to consider taking their adventure to the next level by renting a Campervan.
Las Vegas Food Scene
To fuel any Las Vegas getaway—however frenetic or tranquil—you'll need plenty to eat, and the city has you more than covered. Although the ubiquitous 99-cent shrimp cocktail is all but extinct, it's unlikely that you'll starve on any budget. From specials and buffets at practically every resort to five-star, celebrity-chef restaurants—even a burger with a $777 price tag!—Las Vegas is a food lover's dream. Some Las Vegas food favorites include: Joe's New York Pizza, Lotus of Siam, Ferraro's Italian Restaurant & Wine Bar, Chayo Mexican Kitchen & Tequila Bar, and so many more. If you're having trouble picking a place, think about trying several with a Taste Buzz Food Tour, where organizers take you around all the must-taste attractions.
Hands down, Elvis said it best. "Viva Las Vegas!"
Courtesy of: travelnevada.com