A Feast Fit for a Queen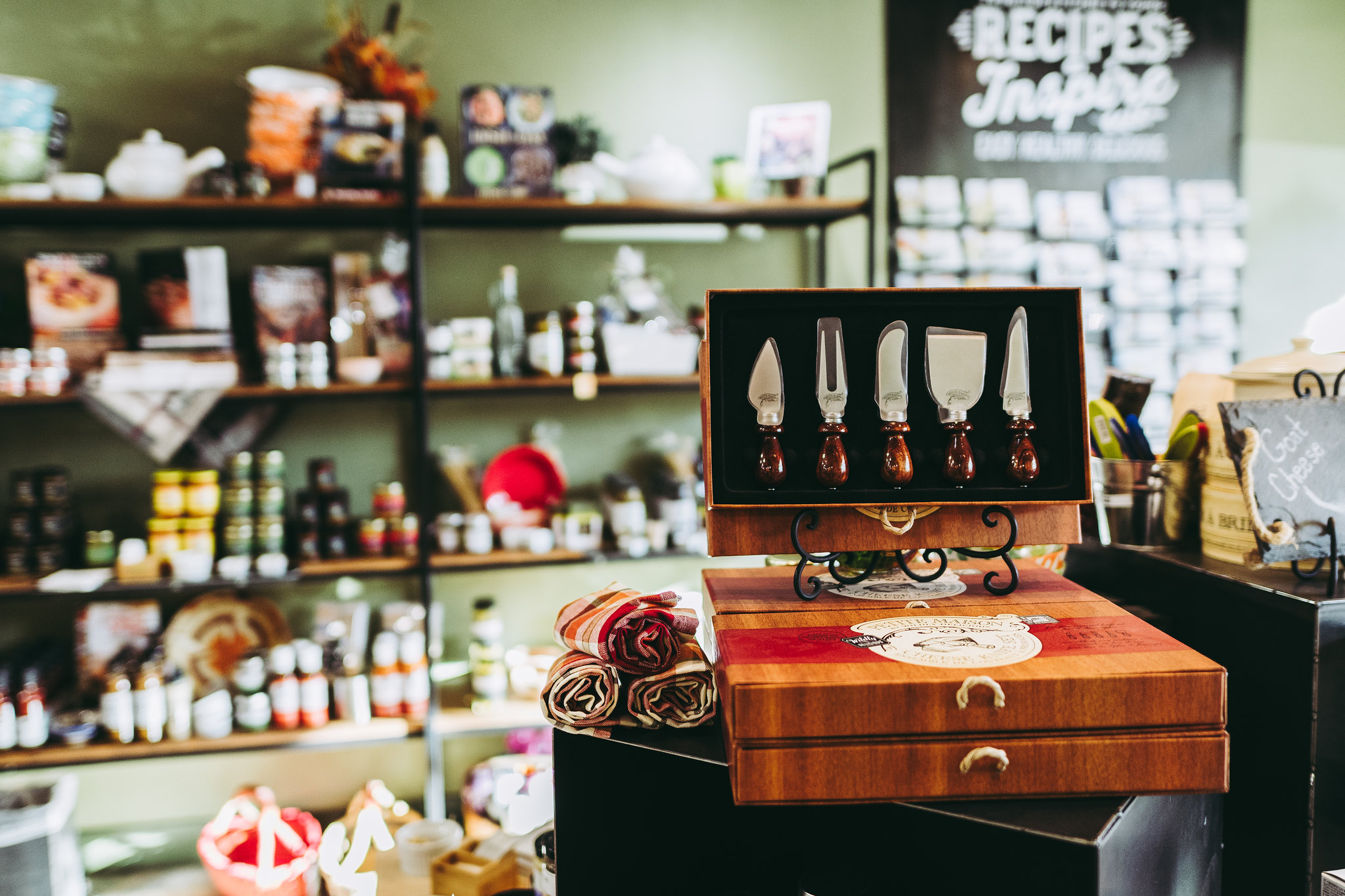 By Shawn Parker
As Queen Elizabeth II's coffin was lowered into the royal vault at Windsor Castle, hundreds of world leaders and a line of mourners that stretched for miles along London's River Thames paid their respect to the Queen, whose reign has ended after more than 70 years. The queen's passing ignited flames of nostalgia across the globe and has caused us to reflect on the year 1984, when her majesty visited beautiful Sheridan County.
The Queen spent four days vacationing in Wyoming as the guest of Lady Porchester at sprawling Canyon Ranch. Canyon Ranch was established by Englishman Oliver H. Wallop, the youngest of four sons of a Victorian English earl. O.H. Wallop's granddaughter, Jean, married Henry Herbert, 7th Earl of Carnarvon in 1956. Lord Carnarvon was a childhood friend of Queen Elizabeth II and was in 1969 appointed her horse racing manager. Canyon Ranch is now managed by the family's fourth generation, Paul and Sandra Wallop, and they continue to welcome guests from around the world to one of the most stunning destinations in all of Wyoming.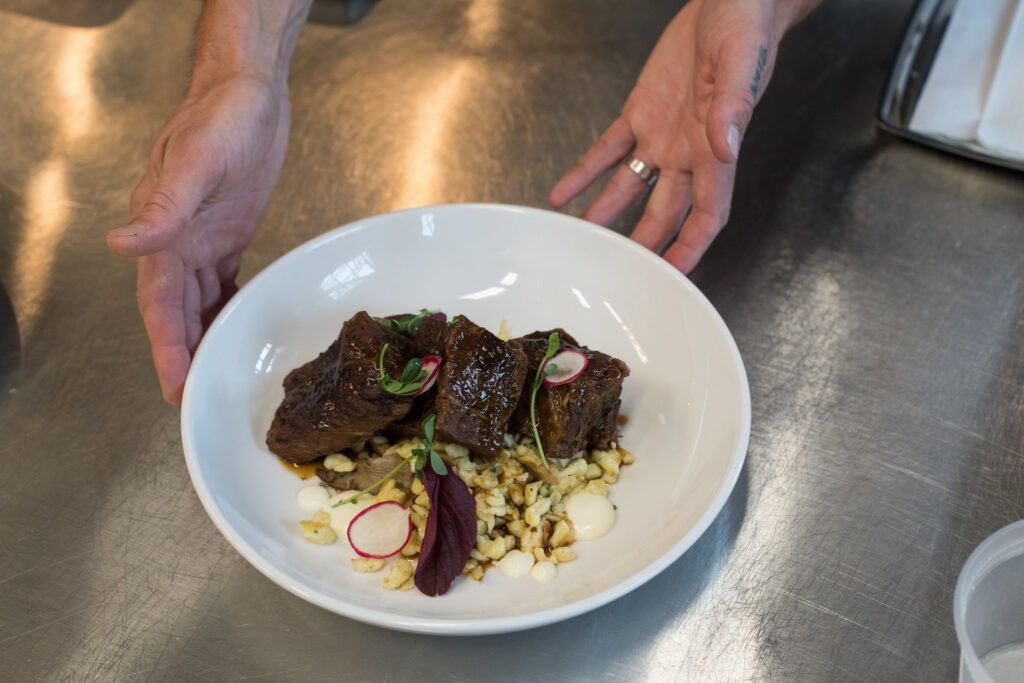 The Brinton Museum
By all accounts, the Queen had a wonderful time in our cozy community – she toured The Brinton Museum, visited with the master leather crafters at King's Saddlery, and stopped in at Ritz Sporting Goods, "where store owner Sam Mavrakis, who had tied fishing flies for her husband, Prince Philip, 15 years (earlier) gave the queen a handmade graphite fishing rod and a box of flies to give to the prince," according to United Press International. King's is still here and as legendary as ever, while we imagine the Queen might also enjoy a visit to Western Grace, where fashion designer Jesse Smith drapes Wyoming and Nashville royalty, like horse whisperer Buck Brannaman, and recording artists Marty Smith and Alan Jackson, in nothing but the finest haberdashery.
beautiful Sheridan County
We know that Queen Elizabeth enjoyed a quiet picnic at Canyon Ranch while marveling at the beauty of the Bighorn Mountains, and it got us to wondering – what else did the Queen enjoy while she was in beautiful Sheridan County? And what might she have enjoyed had she visited us nearly 40 years later?
The Queen was known to enjoy a modest breakfast – a bowl of Special K and fruit, or scrambled eggs and salmon when feeling especially indulgent. We would suggest that a nice light start to a tour of Sheridan begin with PO News & Flagstaff Café; the Italian Crumpet (wait, hear me out) includes an English muffin topped with herbed cream cheese, provolone, and fresh tomato, toasted to perfection. For a more indulgent affair, I suggest Uptown Shabby Shack's Bruschetta Scramble, made with bacon, onion, fresh basil, jalapenos, mozzarella, lemon zest, balsamic glaze, and a mini bread loaf – though it is not quite as mini as one might imagine.
Quite famously, her majesty was fond of Earl Grey tea. A piping hot cup is never far afield, with coffeehouses and cafes like Java Moon, Bison Union, Andi's, and Midtown Café located in the heart of downtown. Much has changed since 1984, with our humble town now home to several world-class emporiums of culinary keepsakes, including Verdello Olive Oils & Fine Foods, and Cottonwood Kitchen + Home, making it easier than ever to find, or make, a perfect cup of tea (or whatever it might be that you fancy).
Millions around the world are raising their glasses to toast the Queen, and what better way to do it than with her preferred cocktail – two-parts Dubonnet to one-part gin, stirred and strained, with one lemon wedge and two ice cubes.
LeDoux Steakout & Saloon
The Queen was partial to taking her cocktail before lunch, so I might suggest a trip to the LeDoux Steakout & Saloon in Big Horn, where you can have your cocktail prepared with Gunslinger Botanical Gin, made right here in Wyoming. And make sure to plan a trip to the Koltiska Distillery; Koltiska roots run 100+ years deep here in Sheridan, and the distillery is one of the oldest in the state. The Queen's cocktail, prepared with classic KO 90 instead of gin, is a thing of regal beauty.
The Brinton has changed markedly since the Queen's visit; the museum opened its new state-of-the-art Forrest E. Mars, Jr. Building on June 15, 2015. Located on the 620-acre historic Quarter Circle A Ranch in Big Horn, WY, the 24,000-square-foot $15.8-million, eco-conscious museum houses one of the most significant and extensive 19th and 20th century Western and American Indian Art collections in the U.S. featuring Frederic Remington, Charles Marion Russell, Thomas Moran, Edward Borein, Winold Reiss, and the largest Hans Kleiber collection in the world. It includes four galleries, a museum store, and the Brinton Bistro, which offers indoor and outdoor dining with 180-degree views of the Bighorn Mountains.
Bighorn Mountain views
One might think that the Queen would be partial to the Bistro's fish and chips, but it has been reported that she prefers to avoid starch at lunch. Might I suggest then the pinzimonio, a shaved vegetable medley tossed in a red wine roasted garlic vinaigrette to pair perfectly with those quintessential Bighorn Mountain views.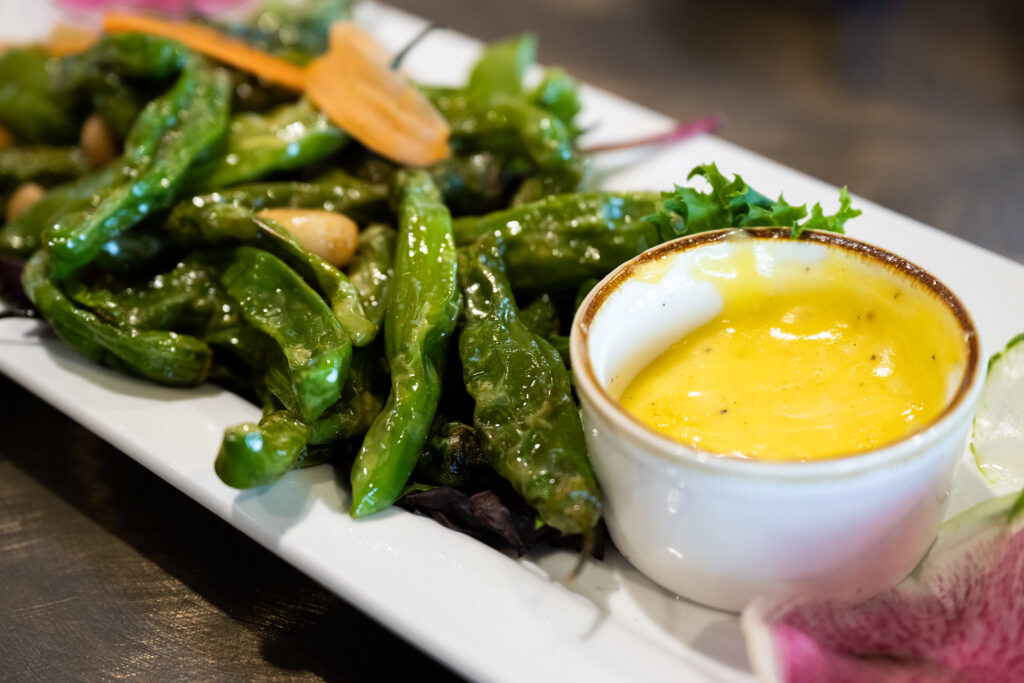 Wyoming is beef country, so it stands to reason that the Queen sampled our signature fare while she visited. According to a charming post on the Facebook group Memories of Sheridan, "Jeanine Spainhower Martini recalls serving the Queen's table when she had dinner at the Maverick Supper Club. Among her recollections are bomb sniffing dogs prior to her arrival as well as FBI approval of the staff at the restaurant.
Jeanine's uncle was the chef, and he was so nervous he undercooked her filet. Jeanine's Aunt was the waitress for the Queen. At the end of the dinner, the Queen shook Jeanine's hand and said "lovely." Jeanine also recalls it was the first time she ever saw bottled water!" While the Maverick is long gone, there are no shortage of great options when it comes to steak today – Rib & Chop House, Frackelton's, and Just LeDoux it Steakout & Saloon have a variety of amazing cuts on their menus.
It's well-documented that the Queen enjoyed a good glass of champagne (often sipped from an ornate goblet, of course), but there are no records of what the Queen did or did not drink while she visited Sheridan. What we do have is an iconic image of her walking past the legendary Mint Bar, and the wistful among us are not hard pressed to imagine Queen Elizabeth II rubbing elbows with local icons and outlaws under the neon glow of Wyoming's most famous sign.
A few final suggestions (as you wind down your royal tour of Sheridan's culinary delights): The Warehouse Gastropub is what we imagine the inner sanctum of Windsor Castle might look like, with its dazzling lounge and sublime cocktails. Black Tooth Brewing Company is an admirable stand-in for a classic English pub (with, dare we say it, far superior brews). And I would be remis if I did not mention the bar at the historic Sheridan Inn; Buffalo Bill Cody was gifted the bar by Queen Victoria while he toured England with his Wild West Show (prospective members were in fact auditioned from the front porch of the Sheridan Inn), and the bar still stands today. There may be no better place in the American West to sit and muse on the curious connection between the Crown and our beautiful little corner of Wyoming.
To experience the wonder and magic of beautiful Sheridan county, visit sheridanwyoming.org and plan your next getaway of a lifetime.
Queen approved!