Liberal, KS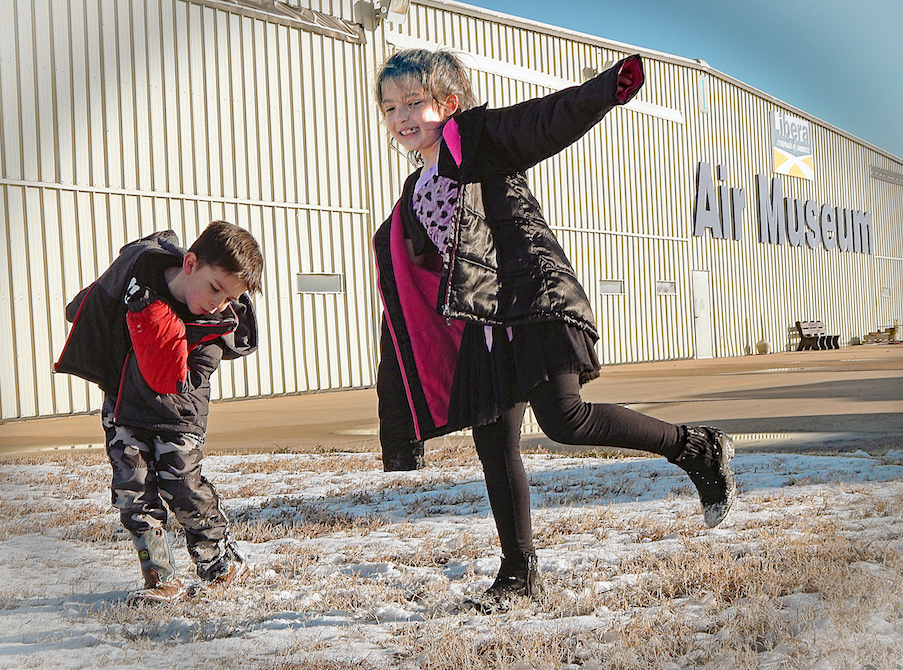 Mid- America Air Museum in Liberal, Kansas, is nationally known as having one of the best collections of factory-built general aviation, experimental and military aircraft. The collection of 110 aircraft spans over 90 years of design and development with many aircraft truly historic in nature.

Liberal, Kansas was once home to a B-24 Liberator pilot training base during World War II. Liberal Army Airfield was active for three years; then became the Liberal Airfield and eventually the Mid-America Regional Airport. In the 1970's Beechcraft operated a single engine factory manufacturing general aviation aircraft. After Beechcraft closed its Liberal facility, Mid-America Air Museum was established to preserve local and national aviation heritage.

One airplane in the collection is Wilber Staib's LB-5 named "Tiny." Wilber was a self-taught aircraft designer who in the 1940's started, or at least, upped the race to build the world's smallest flyable aircraft. The LB-5 is not the world's smallest biplane as measured by wingspan, but at the time of its introduction, was one of the smallest and was fairly maneuverable.
You can also see a Beech Model 17 Staggerwing. It is a F-17-D Model Serial Number 257 and was manufactured in January 1939 at a cost of $29,000. Only 60 F-17Ds were manufactured.

The museum's newest acquisition is a 2018 JSX-2 SubSonex jet built by Ken Hollrah of Fairmont, OK. The jet was one of the initial Beta Projects sold by the factory to receive feedback from builders on the kit and manual. Hollrah received the kit in 2015 and completed the project in mid-2018. 
The smallest Air Force One; a Beech Starship; Grumman F-14 Tomcat, NAA B-25 Mitchell; NAA F-86 Sabre; Bell UH-1 Iroquois (Huey) and Bell H-13 Sioux (MASH helicopter) are just a sampling of other aircraft in the collection.
Follow them at facebook.com/midamericaairmuseum.