Lebanon Valley, PA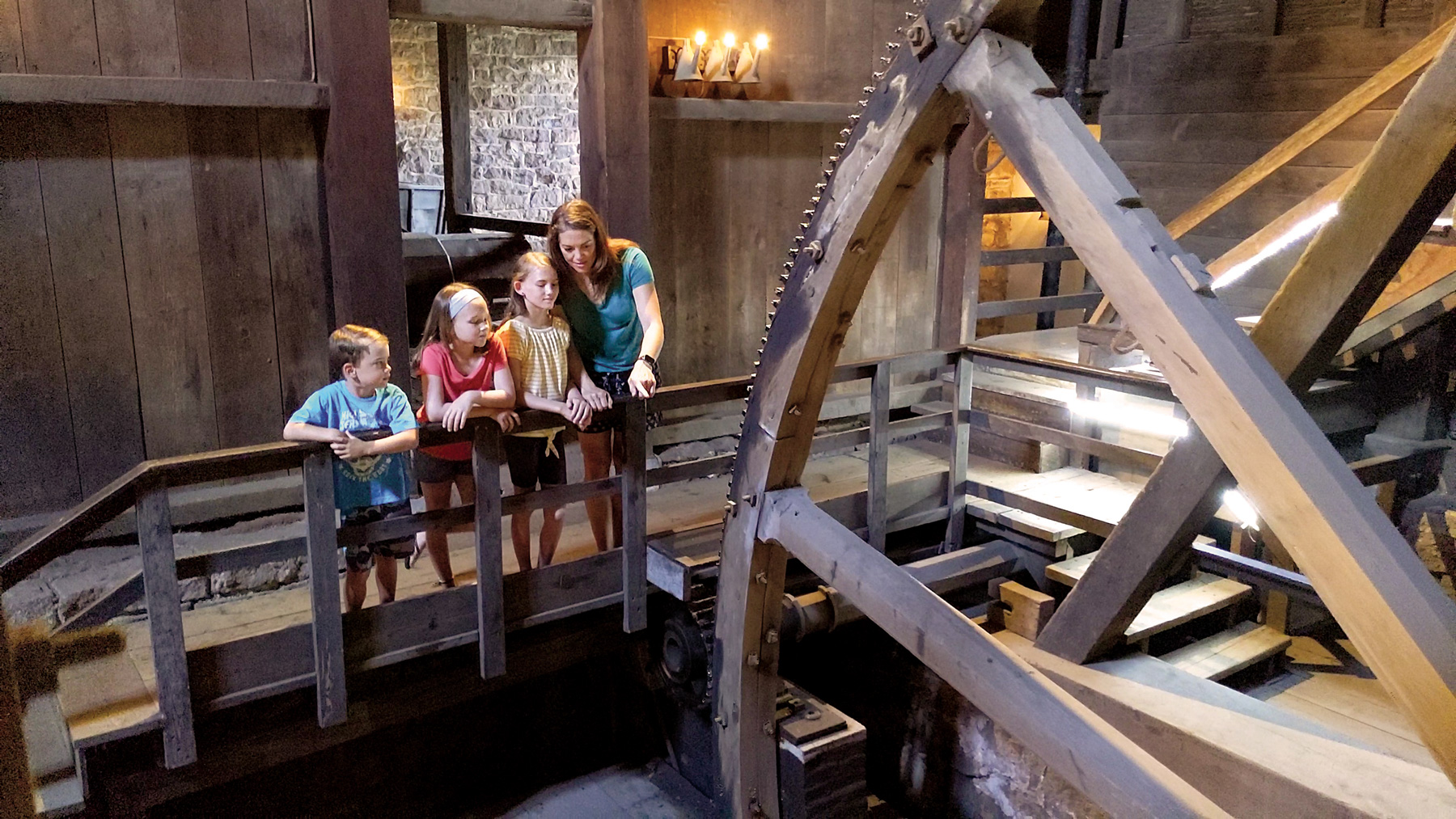 Nestled in the hills of Pennsylvania, between Hershey and Lancaster, you will discover the Lebanon Valley. Where we have a distinctive blend of Nature at its finest, Farm fresh produce and craft beverages, history come to life, and Small Town Charm.
Boasting rolling countryside and breathtaking views, Lebanon Valley provides hiking and biking trails for all ages and skill levels. Explore our industrial past by walking across a train truss bridge or hike though a wilderness land tract to the ruins of a once booming town. Whether it's trekking the Appalachian Trail, a lunchtime stroll on the Rail Trail or somewhere in between, adventure awaits you along one of Lebanon Valley's trails. Enjoy in the picturesque farmland and historic sites. Take in the fresh air and observe the beautiful landscape year-round.
Farm fresh produce at roadside stands, intriguing small restaurants, craft breweries, and more await you in the Lebanon Valley. Local ingredients and a Pennsylvania Dutch flair make every taste a delight, using Pa. Dutch family recipes handed down over generations, like shoo-fly pie, whoopee pies, Shuey's pretzels, or toast our local delicacy Opera Fudge, the perfect souvenir. Check out Wertz Candies, a tiny family-owned candy store for homemade Opera Fudge and more, using fresh ingredients and time-tested formulations handed down through generations since 1931.
Lebanon Bologna
No trip to the Lebanon Valley is complete without a taste of our savory claim to fame, Lebanon Bologna. We consider our Lebanon Bologna serious business. This all -beef sausage is locally cured in smokehouses by several companies, like Seltzers, using the same care and tradition for over 120 years. A perfect addition to you next Charcuterie Board. Stop by Seltzers Lebanon Bologna for a tour of the smokehouses and try all the different varieties, the sweet chipotle is our favorite.
Check out the Lebanon Valley Libations Trail boasting some of the Valley's finest brew pubs and eateries. From charismatic historic buildings to friendly neighborhood craft breweries, bask in the breathtaking scenery of the Lebanon Valley as you discover new craft brews. There's something for everyone with traditional ales and lagers, hazy IPAs, sours, New England style IPAs, ciders, and more.
Spend a historic day touring the Valley, from exceptional architecture to one of the oldest transportation tunnels in the U.S, the Union Canal Tunnel, to the renowned Cornwall Iron Furnace, there are many sites to see. Lebanon County has a rich history and beautiful architecture to share. See Victorian Gothic style buildings and 18th century colonial buildings that tell a unique story. Download a self-guided Downtown Lebanon architecture walking guide for a sneak peek into the past, at your own pace.  
Explore some of the unique characteristics and history of the Lebanon Valley's small towns. Look to stay overnight in one of these beautiful towns to really relax and embrace each town's charms. We simply call it, "Love it like a Local." It won't take long until you find the best coffee shops, boutiques, and restaurants. Strike up a conversation with a local and you might get even more insider tips.
If your idea of an easy getaway is a road trip, this is a great choice.
The Lebanon Valley is the road less traveled… and sometimes, that's just what you are looking for.
Check out VisitLebanonValley.com for more information.