Where's the Beef?
By Mandy Smith
Sheridan is a western town made for bold appetites, especially if you've just spent a day exploring the iconic Bighorn Mountains or touring the historic attractions spread across the county (pro tip – there are plenty of them). Residents of the Great State of Wyoming are known far and wide for their affinity for steak and potatoes, but a quick trip to historic downtown Sheridan shows that there's more flavor to savor in the wild west than you could ever imagine. Local gastro wizards are mixing things up, and making headlines across the west.
Cozy up at Shabby Shack, located on Main Street, known for whimsical, innovative spins on classic American dishes. Have a breakfast cake with local sausage gravy or a donut burger made with local beef and maple aioli; yeah, read that twice, and let your imagination soar.
Stroll through historic downtown, which was enrolled in the National Register of Historic Places in 1982. Along with the historic walking tour, you will find dozens of unique shops, galleries, and even some of the west's most iconic watering holes (if you don't have a hat from The Mint Bar, have you even been to Wyoming?). After shopping at specialty boutiques like Jackalope Ranch and Over the Moon, "head up the hill," as they say, and enjoy the rarefied atmosphere of McGregor's Bar & Grille at Mydland Market. The panoramic views are sublime, while the upscale pub grub is divine. From tacos to salmon to burgers and everything in between, the specially crafted options are sure to hit the spot, and with 14 beers on tap and the best wine in town, you are sure to love this neighborhood pub.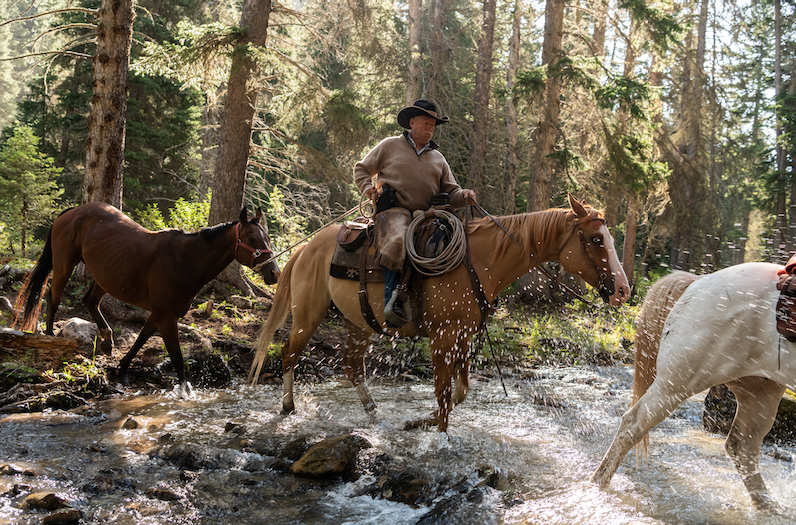 Sheridan County
Sheridan features more food trucks per capita than nearly every city in the mountain west, with many mobile vendors frequently parked outside beloved watering holes. Stop by Black Tooth Brewery for a Bomber Mountain Amber Ale, and order WYO Thai's honey-limed fried chicken. Yes, it's as good as it sounds, and it will serve as the perfect incentive to tackle all 8 miles of the Soldier Ridge Trail, located less than a mile from town, which offers some of the best mountain views in the county. 
In Sheridan, Craft is King, so make sure that you stop at Luminous Brewhouse for live music, a game of cribbage, or some chill Apres Ski (Antelope Butte Mountain Recreation Area is roughly an hour from downtown).
Pair your Half-Speed Cream Ale with a delicious Grizzly Philly Plate from WYO Philly Wagon or, on Fridays, have a personal pizza made to order by Hetty's food truck. You will find authentic Mexican cuisine at El Rodeo or Papa Binos, Southwest-inspired dishes from Bonafide, and a good old American cheeseburger and fries at the Burger Wagon.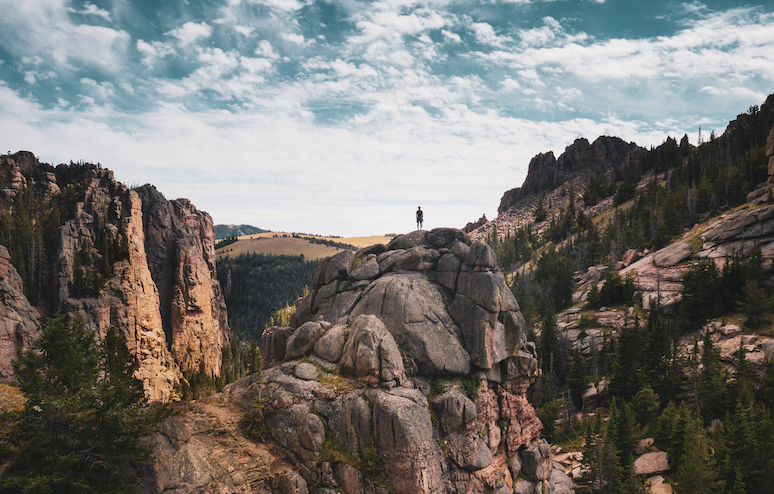 Many of Sheridan's restaurants are housed in historic buildings, lending a bit of architectural or artistic flare to lunch and dinner. Frackelton's is in what was once the practice of Dr. Will Frackelton, Sagebrush Dentist, an entrepreneuring fellow who was known to moonlight as a bare-knuckle boxer. The braised lamb rack with baby red potatoes topped off with mint-cucumber-compound butter will not knock your teeth out, but it will knock your socks off. 
Historical Landmark
Another historical landmark is the 1912 Chicago, Burlington and Quincy Railroad Depot, added to the National Registry of Historic places in 2004. The train depot is now a modern eatery called Welcome Market Hall. With a curated mix of food concepts, contemporary bar, coffee shop, lounge, and patio, this is the perfect place to meet up with your friends and unwind while sharing tall tales of your time in the west (we know you didn't really ride that bull at the rodeo, but your friends don't need to know). The menu offers sliders and short ribs hot off the grill to signature pizzas fresh from the oven. Finish off with a delectable raspberry cheesecake donut or a Sheridan Sunset specialty cocktail.
Sheridan County is home to the Brinton Museum, which displays Western and American Indian Art collections, King's Museum showcasing the Old West, and over 160 pieces of public art. But food is art, too – for proof, all you need to do is visit birch. Head chef Travis Sorenson's artistry is on full display across a constantly rotating menu that fuses American traditions with high-concept flights of fancy. What does that mean, exactly? It means buttermilk fried chicken with grits and fermented honey; it means Hawaiian snapper with risotto and hazelnut brown butter; it means one of the finest meals you will ever experience, in Wyoming or anyplace else. 
Sheridan's culinary scene has its share of innovators and mavericks, but this is still cattle country at its core. Step into the Just LeDoux It Steakhouse or Wyoming's Rib and Chop House, and you can order a hand-cut ribeye as big as a steer's head, in case you want proof of concept. But it's the combination of American classics, craft culture, imagination and ingenuity that is fueling Sheridan's culinary boom. This is a place where chefs spin the town's history and heritage into something wholly unique for all to enjoy.
Pictures:
Soldier Ridge Trail: https://flic.kr/p/2ht217L
Market Hall: https://flic.kr/p/2jkWbSK
Mydland Market (food): https://flic.kr/p/2jPRAZs
Shabby Shack (food): https://flic.kr/p/2jgA67j
Mydland Market (view): https://flic.kr/p/2jeuQqH
Snowy Mountains: https://flic.kr/p/2m5VMNW