Arrange an Audacious Adventure in Clarksville, TN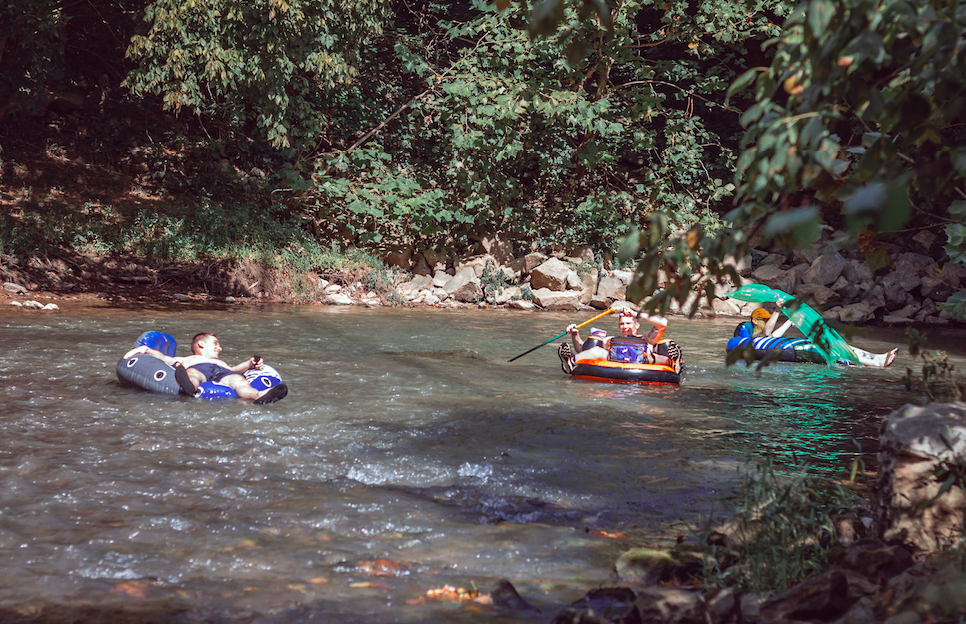 Adventure in Clarksville, TN: Boating, fishing, kayaking, golf, disc golf, mountain biking, hiking, cycling, spelunking and rock climbing…how's that for an adventure seeker's paradise? Find these activities and more, plus a surprising diversity of local restaurants and breweries in Clarksville, Tennessee, just 40 minutes northwest of Nashville and within a day's drive for about 66% of Americans. 
Dunbar Cave State Park is one of the region's most popular outdoor sites. This 144-acre natural playground includes almost five miles of trails, picnic areas, wildlife and seasonal cave tours.
The meandering Cumberland Riverwalk is the city's crown jewel, where the whole family can enjoy walking, biking, boating or finding a swing to take in a spectacular sunset. The Riverwalk connects directly to Clarksville's historic downtown restaurants, entertainment, shopping, and public art via the urban Upland Trail.
Paddlers can launch from the conjoining Red River at any of six public access points. Kayakers and canoers can float for 2-14 miles, which stops for swimming and bluff jumping.
Rotary Park
Rotary Park is a 111-acre forested local park with five-plus miles of hiking and mountain biking trails, creeks, playgrounds, disc golf and picnic areas. You'll also find large, open spaces for play and a new 4,200-square-foot Nature Center with displays and hands-on activities that show the natural history of the area.
Read Also: Amarillo, TX
Cycling enthusiasts will enjoy a range of trails at North Ford Street Mountain Bike Park – from a newly constructed children's area to technical routes that challenge even the most advanced riders.
Climbers of all skill levels will have fun and relish the bird's-eye river views at King's Bluff Park. The limestone crag is 9.78 acres with more than 160 routes traversing the Cumberland. Remember: At all public outdoor areas, please take what you bring and help leave the areas pristine for future visitors.
Explore more about Adventure in Clarksville at visitclarksvilletn.com.