Rochester – The Gateway to the Finger Lakes Region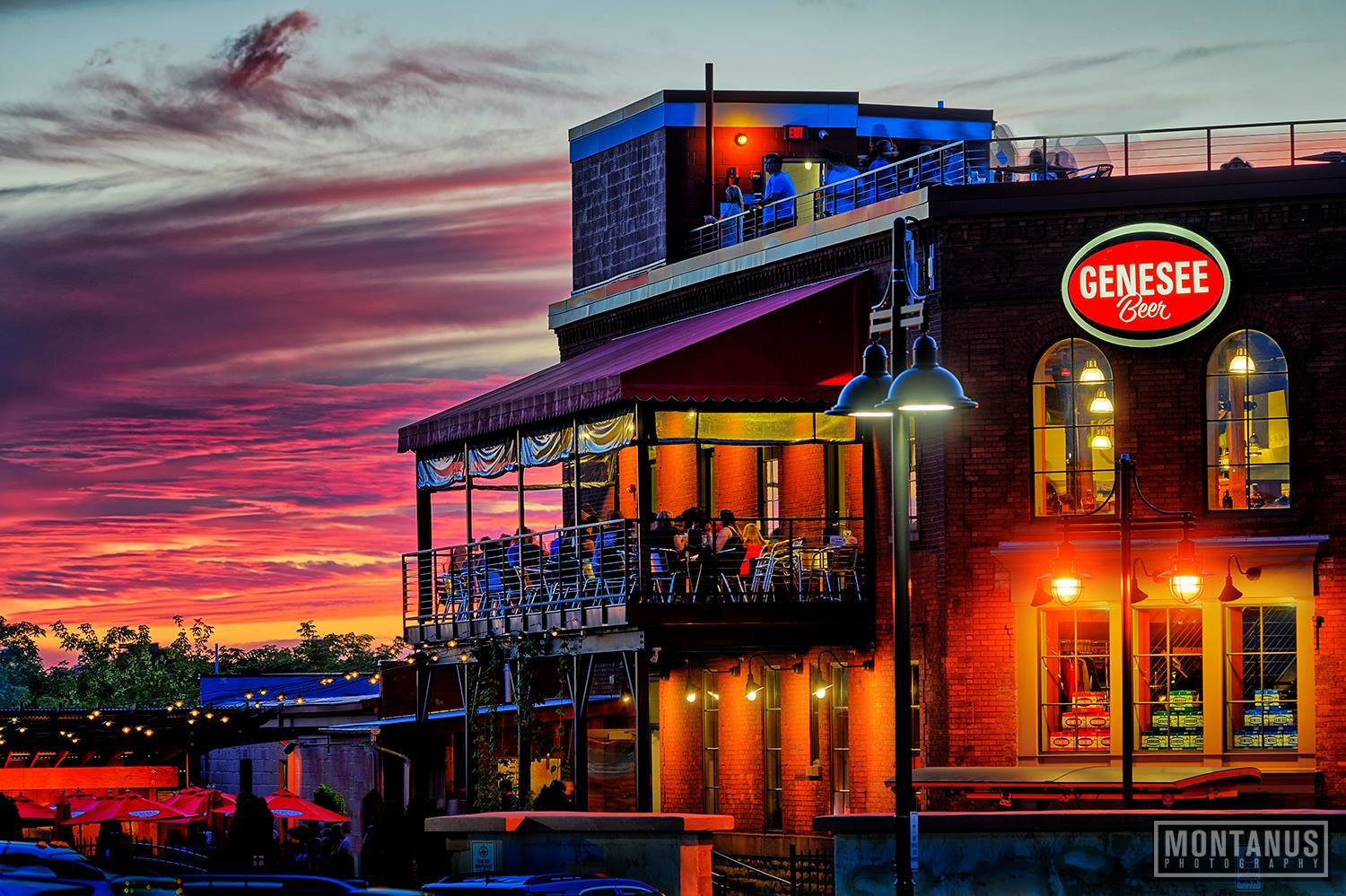 Like the city that surrounds it, the food and drink scene in Rochester, NY is in the midst of a major upswing. Rochester is the gateway to the Finger Lakes region – considered by some to be the most important food and drink region in North America.
Those who are involved in the local food scene will all agree that "Rochester is on the precipice of something big." There is a dedicated community of dining, drink and hospitality professionals who are working hard to make Rochester the next great food and drink city in America.
Known as "The Young Lion of the West" and America's first boomtown, Rochester drew settlers from around the world and with that they brought their family recipes with them. More than 200 years later, the region is a smorgasbord of traditional and contemporary cuisines and diverse ethnic flavors that create a culinary experience for those dining in Rochester.
Best Local Spots
From traditional American fare to modern fusions, a local meal in Rochester will never disappoint. Restaurant Good Luck is a restaurant and bar in Rochester's Neighborhood of the Arts, and features cuisine made from seasonal and local ingredients. Good Luck's cocktail menu is regarded as one of the city's best, with Good Luck being named one of the best bars in America by Esquire Magazine.
Over in Rochester's South Wedge neighborhood, visitors will find The Cub Room, an industrial chic space with a seasonally inspired menu. Owners Greg and Jody Johnson honed their skills working in New York City restaurants for 20 years before heading to Rochester to open The Cub Room.
Greg and Jody are also involved in the Mercantile on Main, Rochester's first food hall located in the historic Sibley Building downtown. The Mercantile is one of the largest food halls in upstate New York and features six independent food and drink vendors, including Palermo's Market, Flour Kitchen and RoCoCo coffee.
Two Rochester restaurants have special recognition from the culinary world. Lento, regarded as Rochester's first "farm-to-table" restaurant is owned by James Bear nominated chef Art Rogers. A mile away in Rochester's East End is Redd Rochester, which was opened by Michelin-starred chef Richard Reddington in 2019. 
Another must visit location for any foodie is the Rochester Public Market, one of the oldest and largest public markets in the country. By 5 a.m. on Tuesdays, Thursdays and Saturdays (and all year round!), the Rochester Public Market is open for the day and gradually comes to life with customers seeking out seasonal produce, meat, fish and other specialties from its 230 vendors spread out across nine-and-a-half acres. Rochester has had a public market since 1827, and the current facility dates back to 1905.
Craft Beer & Wine
Rochester has quietly grown into one of the best cities for beer lovers in the country. The explosion of the craft brewing industry in New York State has resulted in the Rochester area being home to more than two dozen craft breweries and several distilleries. In addition to craft breweries, Rochester is the home of the Genesee Brewery, the oldest brewery in New York State that has been producing beer since 1878.
Thanks to its location as the "front door" to the Finger Lakes wine region, Rochester is within an hour's drive of the 100+ wineries of the award winning wine region. However, you do not have to travel far to enjoy great wine in Rochester. Check out Living Roots Wine & Co., the first urban winery in the Finger Lakes region, located in Rochester's Neighborhood of the Arts. In the town of Fairport, just 15 minutes from downtown, you will find Casa Larga, one of the oldest wineries in the Finger Lakes region known for their Rieslings, ice wines and Italian varietals.
A Foodie Getaway
With so many delectable restaurants, craft breweries, wineries and more, it is easy to see how much Rochester offers the hungry traveler. So if you're looking for your next food-forward getaway, plan a trip to Rochester, NY – and don't forget your appetite! Go to visitrochester.com for trip ideas, events calendar, restaurant recommendations and much more.