Explore Missoula—A Montana Mountain Town with Big Personality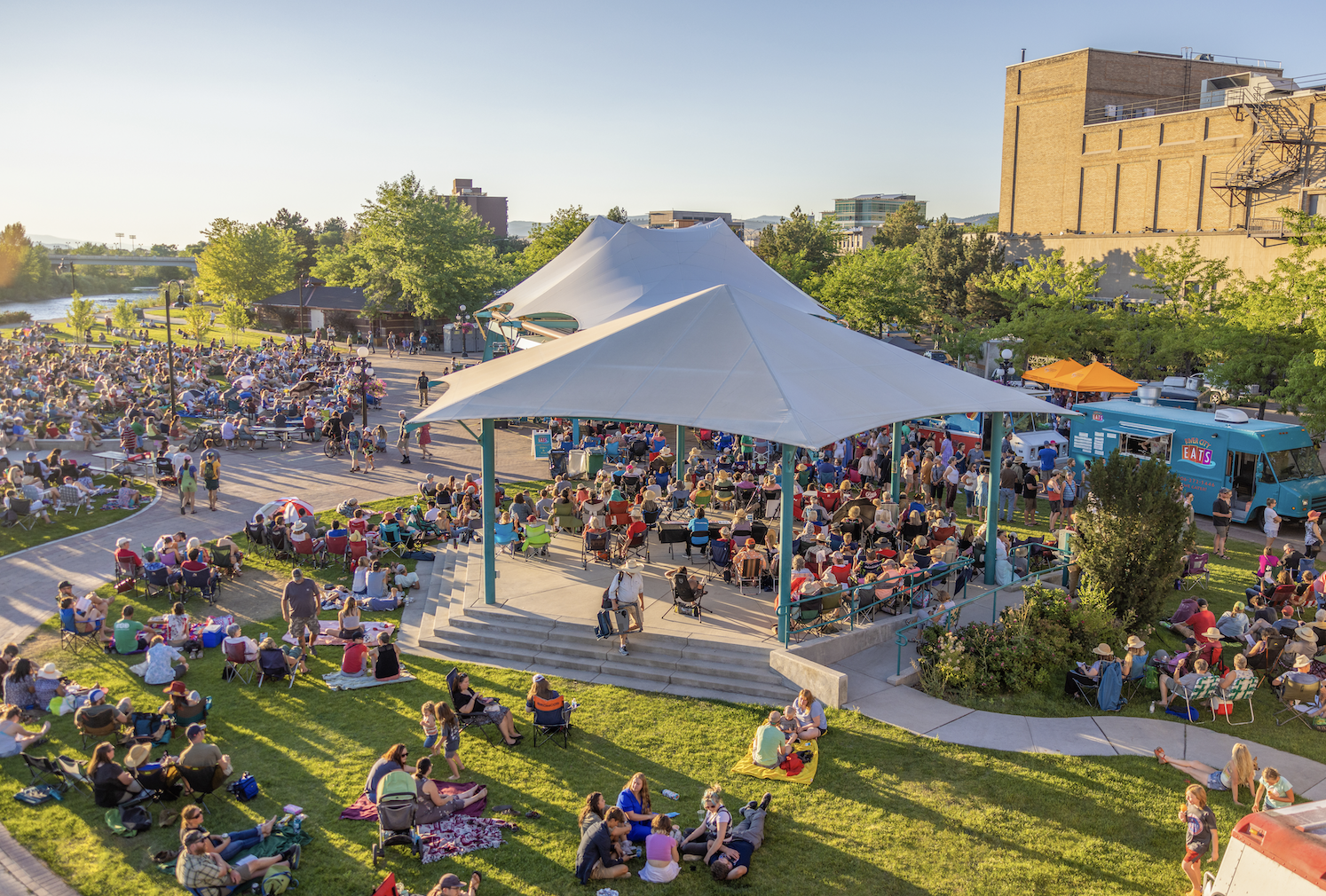 There's this place in Montana that might just surprise you. A place where you'll find solitude, untouched wild spaces and adventure just minutes from gourmet restaurants, funky local shops and a killer music scene. It's a place surrounded by mountains, with trails that start right outside your door and rivers crisscrossing the city. Missoula is a place of families and students, fine dining and food trucks, arts and culture. And it's time to see this place for yourself. 
With a population just under 75,000, Missoula exudes the comfort and closeness of a small town while delivering the amenities of a much larger city. Its national airport hosts six major airlines with 14 non-stop routes, and it only continues to grow. When it comes to accommodations, your options range from downtown hotels with rooftop cocktail bars to riverfront cabins without a soul in sight. Like live music? They draw artists you'd only expect to see in sold-out stadiums, including the likes of Paul McCartney, Elton John, Sheryl Crow, Guns N Roses and countless others. 
Where Art and Outdoor Adventure Collide
Nestled in the Northern Rockies, surrounded by seven wilderness areas and at the confluence of three rivers, Missoula is paradise for fresh air enthusiasts. On any given day you'll see anglers gracefully casting in the Clark Fork River, while kayakers and river surfers perform athletic feats atop the man-made Brennan's Wave. Tubing becomes an alternative form of transportation in the summer as folks ride the river right through town. Off the water, they explore a seemingly endless trail system and cycle the country's friendliest streets.
When you aren't exploring the great outdoors, there's a whole new genre of adventure to experience in town. Missoula is a hive of cultural activities, with music venues regularly appearing on lists of best places to catch a concert, art galleries and murals decorating the streets, and film festivals making a regular appearance. In fact, the first Friday of each month is dedicated to celebrating art with downtown businesses welcoming patrons after normal business hours to mingle with local artists. 
Eat, Drink and Shop Like a Local
Missoulians take "local" seriously, and visitors are encouraged to do the same. Saturdays are spent shopping for meat, plants, produce and baked goods at farmers markets, while food festivals and brewfests seem to occur every other weekend. This spans far beyond their food and beverage scene, though—Missoula is a town fiercely loyal to that "Made in Montana" label. This is a community of makers and supporters, foodies and friends. It stands to reason that Missoula has not one but three weekly downtown markets, artist pop-up shops at local breweries, two annual MADE fairs with Montana-made treasures, and endless local boutiques lining the streets. 
As a regional destination for dining and shopping, Missoula offers an abundance of restaurants, cafés, breweries and shops to satisfy all palates and budgets. Your favorite meal might come from a white tablecloth restaurant or a food truck you stumbled upon downtown, topped off with a locally brewed beer or nationally recognized ice cream cone. 
So, maybe you don't have to choose between that outdoor escape and city shopping spree after all—you can have your cake and eat it too in Missoula. Even better, it will probably be locally made cake enjoyed on a riverfront patio.