Pull Up A Seat And Stay A While in Charming Hendersonville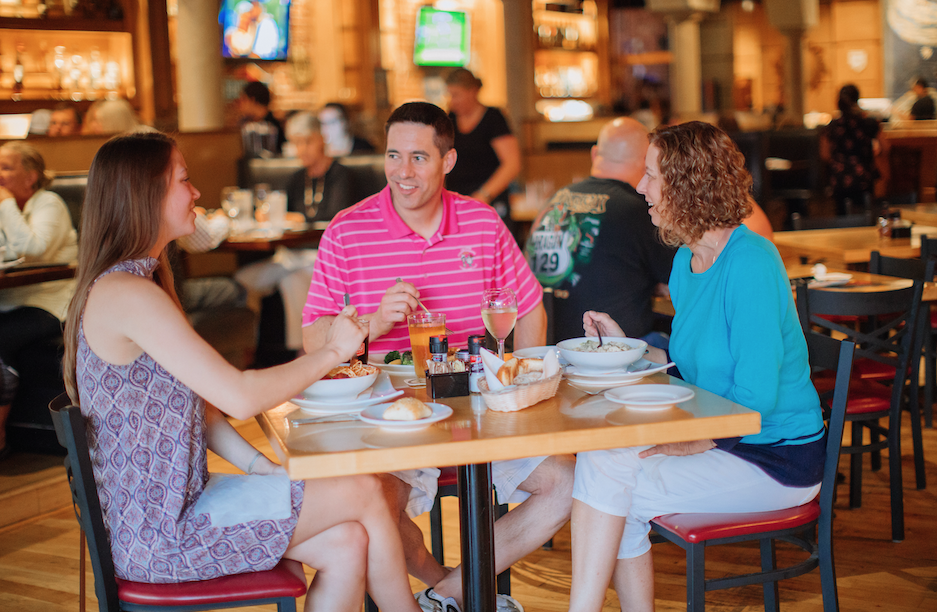 In the Blue Ridge Mountains of North Carolina, good food and warm hospitality are traditions locals hold dear and graciously extend to visitors. No place shows off those Southern hallmarks better than the small town of Hendersonville.
A vibrant downtown — anchored by a curvilinear Main Street lined with shops, flowering planters and public art — is surrounded by quaint communities and acres of natural forest and farmland. The area's rich agricultural heritage shows up in restaurants that source directly from local farmers. Some restaurants carry on regional culinary traditions, such as smoking barbecue over hardwood coals, while others incorporate influences from faraway places.
Mountain flavors
Downtown Hendersonville is home to 25 independently owned restaurants. One standout is Postero. Located in a former bank building, the airy restaurant has an open kitchen, big windows and an upstairs balcony for more intimate dining. The old bank vault now serves as a wine cellar. The menu showcases elevated Southern cuisine with a particular focus on farm-to-table fare. Southern staples, such as pimento cheese, fried catfish and grits, share space with duck liver mousse and roasted broccolini with kimchi butter.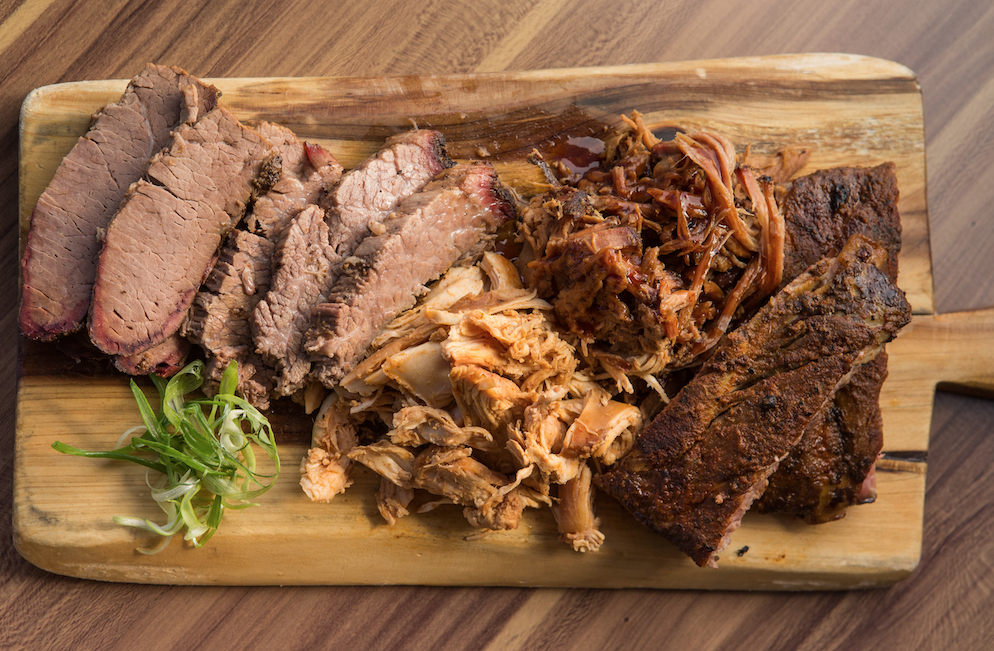 Season's at Highland Lake presents locally sourced meats, seafood and vegetables in an upscale dining room. As the restaurant name implies, the menu changes with the weather to reflect the freshest ingredients. Trout from mountain streams is a frequent standout. For more than 20 years, Season's has received the Award of Excellence from Wine Spectator magazine for its diverse yet approachable wine list. Adjoining Highland Lake Inn offers a variety of accommodations, from rooms in the historic lodge to cozy cabins and pet-friendly cottages.
Carolina 'cue
North Carolina has long been known for its barbecue. The definitions of this delicacy vary with geography, but in this area, barbecue traditionally means wood-smoked pork. In Hendersonville, innovative pit masters push barbecue boundaries by introducing different meats and sauces paired with seasonal sides and pints of local beer and hard cider.
Hubba Hubba Smokehouse in the village of Flat Rock serves some of the finest barbecue around. Smokey aromas from wood-fired pits waft through the open-air restaurant as diners dig into plates of pulled pork, sliced brisket and ribs. Although no one would blame you for skipping the meat all together and filling up on side dishes of baked beans, collard greens and cornbread.
Just up the street, Flat Rock Wood Room specializes in barbecue and wood-fired pizzas. The list of smoked meats includes pork, chicken, turkey, brisket, ribs and sausage. One pizza merges the restaurant's specialties, topping the crust with pulled pork, barbecue sauce and mozzarella.
An expanding palate
International influences bring Italian, Mexican, Japanese, Thai, French and more to the heart of downtown Hendersonville.
Street-side tables at Mezzaluna offer alfresco dining on Main Street. Indoors, the centerpiece is an open kitchen with a wood-fired oven surrounded by a mural of Vincent van Gogh's "The Starry Night." But don't let the looks fool you, delicious Italian food is the focus here. Favorite pasta dishes include lasagna, house-made fettucine and ravioli with tomato cream sauce. The wood-fired oven means the pies have a crisp crust and vegetables are roasted to perfection.
If you're looking for quirky, colorful and creative, step inside Never Blue. A quick glance at the tapas menu hints at the restaurant's variety — butter biscuits and jam served in a cast-iron skillet, lamb kofta with lemon-garlic hummus, pork tostada with lime cilantro crema, and Cajun swamp nachos. Make sure to order one of the fun cocktails with a cheeky name, and save room for dessert including made-in-house ice creams.
Is your mouth watering yet? To plan your culinary adventure in Hendersonville, go to www.VisitHendersonvilleNC.org or call (800) 828-4244.