Gilmer County, GA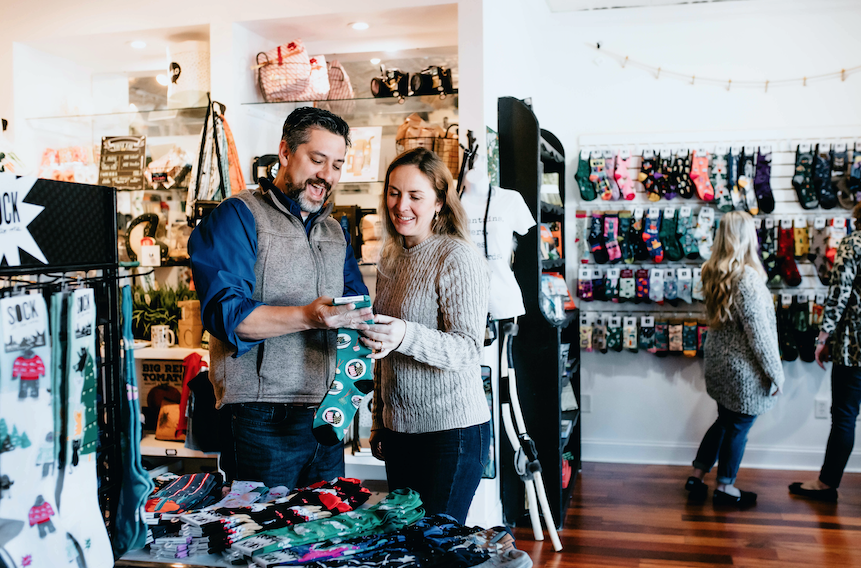 Imagine sipping coffee on the porch of a secluded cabin while the sun rises over the Southern Appalachians. Just over an hour North of Atlanta, Ellijay invites you to reconnect with life less complicated.
Life here is like a breath of fresh air and a welcomed change of pace. With hundreds of miles of outdoor adventure trails, an eclectic downtown district, rolling apple orchards, farm markets, and more vineyards than any county in the state of Georgia, Ellijay is the perfect place to unplug and reconnect.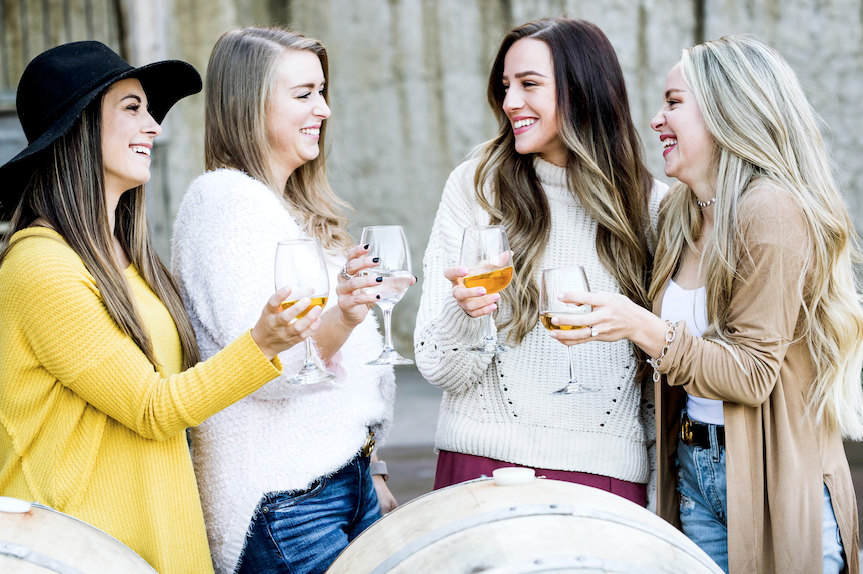 Bookended by two state parks and right at the southern Terminus of the Appalachian Trail, Ellijay is the can't miss outdoor destination for all experience levels. Picture yourself paddling along the waterfalls of Tumbling Waters Trail at Carter's Lake, Georgia's deepest lake. Lace up your hiking boots and trek through the scenic Bear Creek Trail that leads to the Gennett Poplar—the second largest tree in the State of Georgia. Ellijay has an outdoor adventure for everyone!
If you're looking for the right place to start your adventure, let the locals be your guide. Just a short walk from Downtown Ellijay, Cartecay Bike Shop's wide inventory and test tracks are a can't-miss for mountain biking enthusiasts. After all, Ellijay is Georgia's Mountain Biking Capital! The Cartecay Bike Shop team can get you set up with the perfect trail for your experience level. If watersports, hiking, and fishing are more your style, head over to Georgia Bound Outdoors and let their team help you chart your course for adventure.
Once you're done exploring nature, there's no better way to unwind than by relaxing at one of Ellijay's vineyards—and there are plenty to choose from. Maybe you will in yourself relaxing by a fire pit at Ott Farms and Vineyards or enjoying the rich family atmosphere at Chateau Meichtry. With seven local vineyards and several more on the way, Ellijay truly is a Southern wine destination you will not want to miss.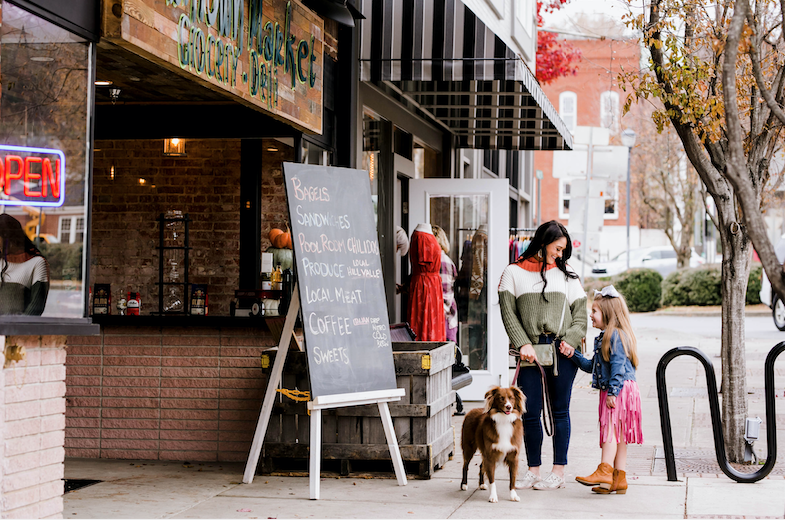 Downtown Ellijay is the place you have to go for a truly unique experience. The square's upscale yet small-town vibe will make you feel like you are right at home with the locals. You won't want to miss the view from The Roof, Ellijay's newest rooftop bar and kitchen, or the iconic view from the center of the square. Classic restaurants like Cantaberry where you can get some seriously good Chicken and Wild Rice soup and meshing beautifully with newer additions like The Shack who serve up lovingly crafted Asian Fusion dishes. While you're downtown, don't miss the cute boutiques like The Loving Bull and Mountain Treasures or the awesome specialty shops like The Bavarian Chocolatier and Ellijay Coffeehouse. You also don't want to miss your chance to grab a picture with downtown's most iconic photo op—the five-foot-tall apple marquee on the lawn of the Historic Watkins House.
Also known as Georgia's Apple Capital, Ellijay is quite possibly best known as being the home of the Georgia Apple Festival. Every Fall, the area buzzes with energy and abounds with fresh apples. The apple has been a staple in local agriculture for generations and making a trip to Ellijay to visit the orchards has been a regional Fall tradition for several decades, but Ellijay is quickly becoming recognized for its wine, its outdoor adventures, and its uncomplicated way of life.
When you need to get away from it all and savor what truly matters, there is no place to unwind, clear your mind, and reset like Ellijay, Georgia.