Grandfather Mountain: Wonders Never Cease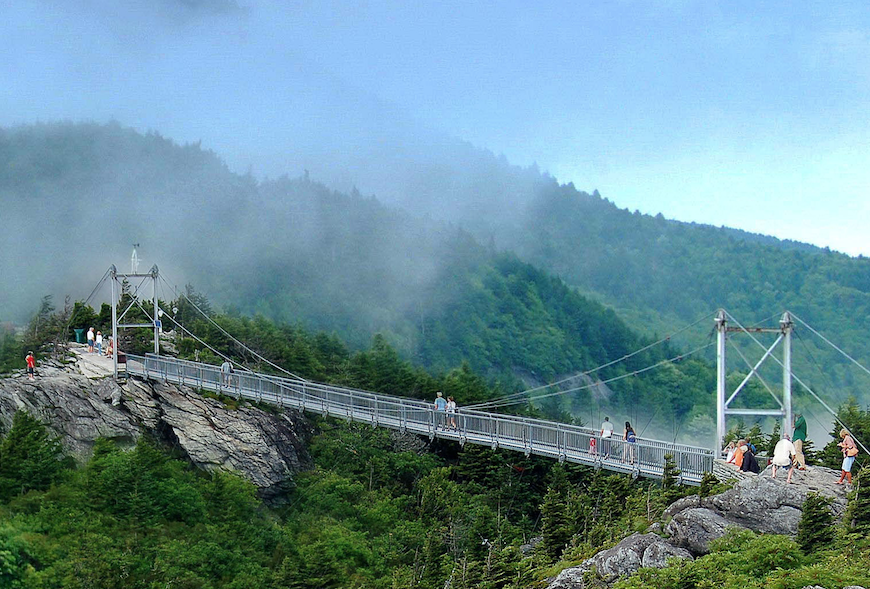 Get close to nature — and away from everything else.
Standing more than a mile above sea level, Grandfather Mountain has been celebrating and sharing the wonders of the natural world since 1952.
Summer is one of the most ideal times to visit, as temperatures at the world-famous Mile High Swinging Bridge are typically at least 20 degrees cooler than in the flatlands.
The suspension footbridge spans a lofty 80-foot chasm at more than one mile in elevation, offering panoramic views of the Western North Carolina High Country, as well as a view of the Charlotte, N.C., skyline — some 80 miles away — on a clear day.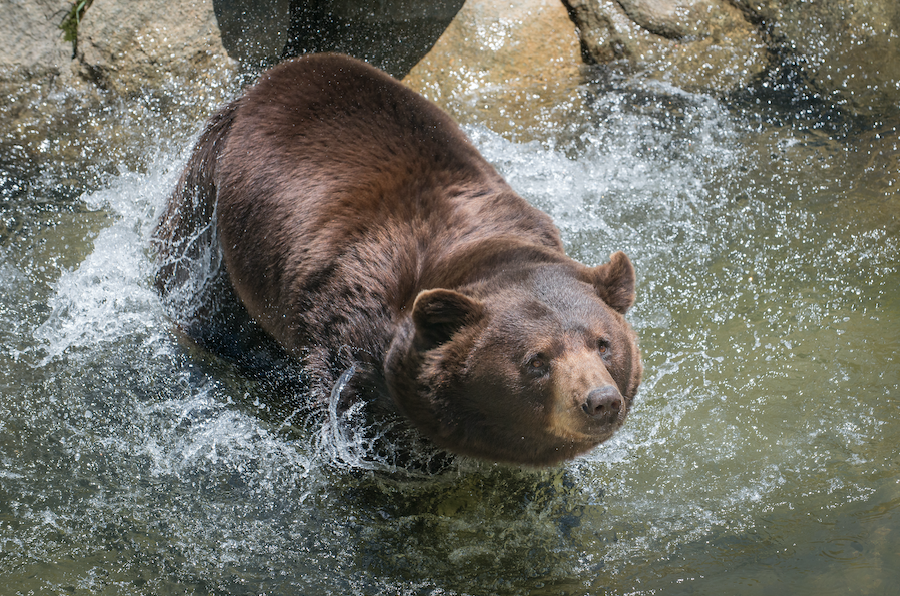 The nonprofit nature park also features access to 12 miles of hiking trails, some of which venture into the neighboring Grandfather Mountain State Park, as well as a nature museum, restaurant, picnic sites, eco-friendly fudge shop, special events and more.
A visit to the park's environmental wildlife habitats lets guests come face to face with black bears, cougars, river otters, bald eagles and elk. Plus, the mountain's staff of naturalists, rangers and keepers hosts a variety of interactive programs, such as animal encounters, interpretive talks and hikes, a Junior Ranger program for kids and more — all included with admission.
Read Also: Alexandria-Pineville, LA
Grandfather Mountain is located at 2050 Blowing Rock Highway (U.S. 221) in Linville, N.C., 70 miles from Asheville, N.C., and just one mile from milepost 305 on the Blue Ridge Parkway. The park is open year-round, weather permitting, with the exception of Thanksgiving and Christmas.
As part of the park's COVID-19 operating procedures, visits must be booked online at www.grandfather.com. To learn more, call 1-800-468-7325, or visit www.grandfather.com. Follow Grandfather Mountain at @grandfathermtn on Facebook, Twitter and Instagram.