Enjoy the Ride in Rabun County, Georgia!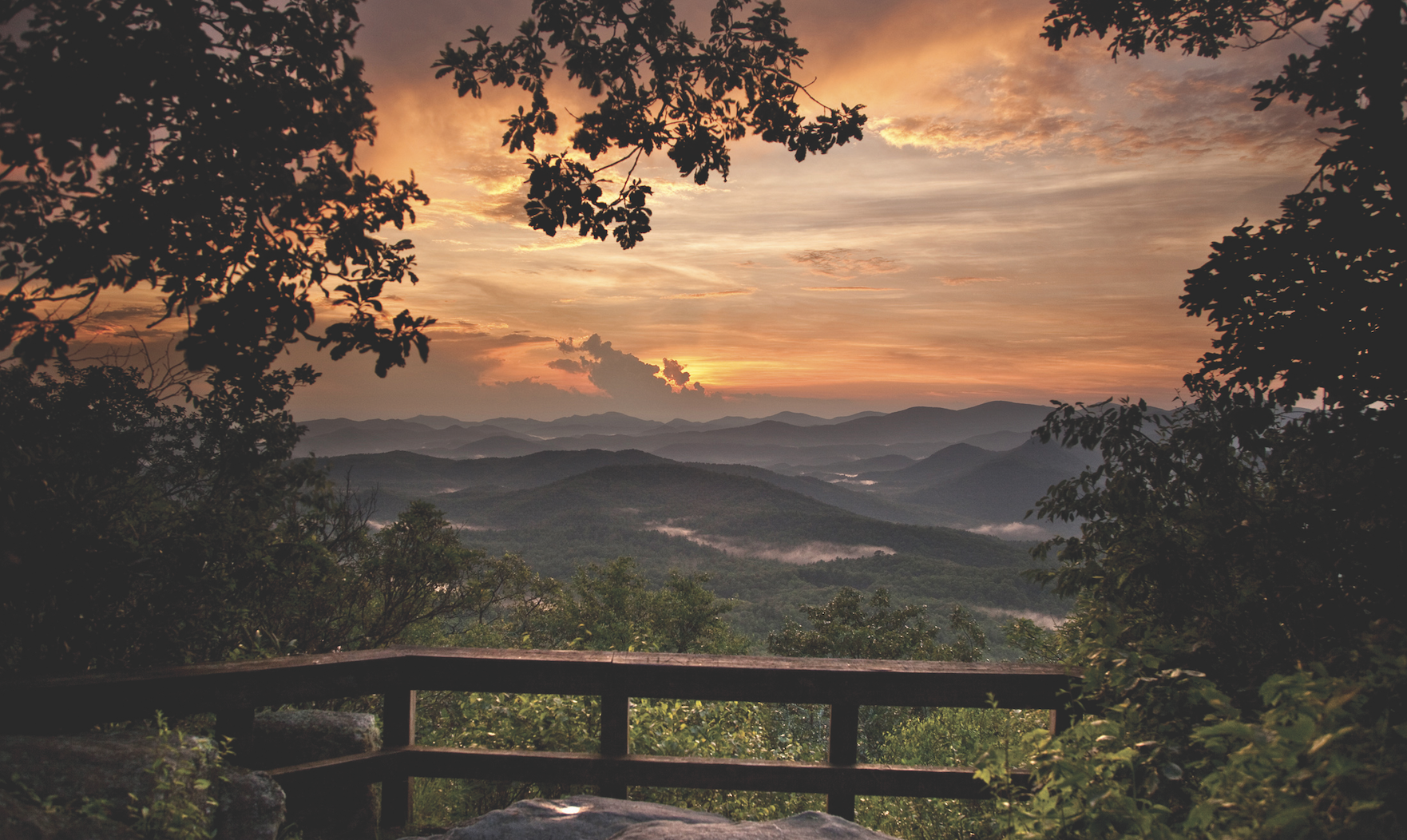 No matter what your "ride" is, it's waiting for you in Rabun County, Georgia. Nestled in the heart of the Southern Appalachian Mountains, Georgia's northeastern most county offers a wealth of unique and wonderful experiences for everyone. From thrilling outdoor adventures to relaxing Farm-to-Table wining and dining, in Rabun County, you can get back to enjoying and experiencing life to its fullest.
With rivers, streams, lakes and three state parks – Tallulah Gorge, Black Rock Mountain, and Moccasin Creek – camping, hiking, and fishing are available year-round for you and your family and friends to enjoy a crackling campfire or a peaceful stroll through the woods towards a stunning waterfall. The scenic beauty of these parks and their trails is magnificent whether observed from Tallulah Gorge's suspension bridge, swinging 80 feet above the thundering falls, or the Tennessee Rock Overlook at Black Rock Mountain, where you can see for over 80 miles! The views throughout the entire county are breathtaking as well, whether you hike, ride or even fly through the trees on a world-class ziplining tour 250 feet above the tree tops. Or if you prefer, you can enjoy looking up at the mountains while taking a leisurely horseback ride through a cool mountain stream.
Amusement Park
But if you are in search of a ride that makes amusement park roller coasters seem like the swing on your grandma's back porch, then come shoot the rapids on the Chattooga River! The Chattooga first came to prominence in 1971 with the filming of the movie "Deliverance," starring Burt Reynolds and Jon Voight. Several area river runner experts actually worked as advisors and stunt doubles for the movie. Two of whom, Payson Kennedy and conservationist and founder of American Rivers, Claude Terry, then started their own rafting companies on the river – Nantahala Outdoor Center and Southeastern Expeditions.
In 1974, Mr. Terry, with the help of his friend, then Georgia Governor and future U.S. President, Jimmy Carter, as well as Wildwater Chattooga co-founders Jim and Jeannette Greiner, were able to get the Chattooga River officially designated a National Wild and Scenic River, just 6 years after Congress established the Wild and Scenic Rivers Act in 1968.
The Chattooga River is one of the longest and most spectacular free-flowing mountain rivers in the Southeast. The river descends an average of 49 feet per mile over a distance of 50 miles, from its headwaters in North Carolina to the state line between South Carolina and Georgia. Southeastern Expeditions, Nantahala Outdoor Center and Wildwater Chattooga are the only rafting companies commercially licensed to operate on the Lower Segment of the Chattooga River by the U.S. Forest Service. 
Chattooga River
Not only does the Chattooga River offer the best whitewater in the region, it also boasts some of the best trout fishing. Rated by Trout Unlimited as one of the top 100 trout streams in the nation, the Chattooga is best known for its big brown trout, most ranging from 9 to 14 inches. However, the river does yield some large rainbow and brook trout as well. Put in near Burrells Ford Bridge to try your luck and skill. North of the bridge, the fish are native and wild – bigger, spookier, harder to catch, and way more fun to fight when you hook one. At the end of the day, we expect you'll be the one who's hooked!
So, whether you're in search of a casual hike to an amazing mountain view, a soaring flight above the trees, a slow trot through an ambling stream or some in-your-face whitewater thrills and angling, Rabun County is where you'll find your ride! Start your adventure exploring Rabun County today at ExploreRabun.com.
YouTube Link: https://youtu.be/BQtnrCpXB10