Come 'n git it!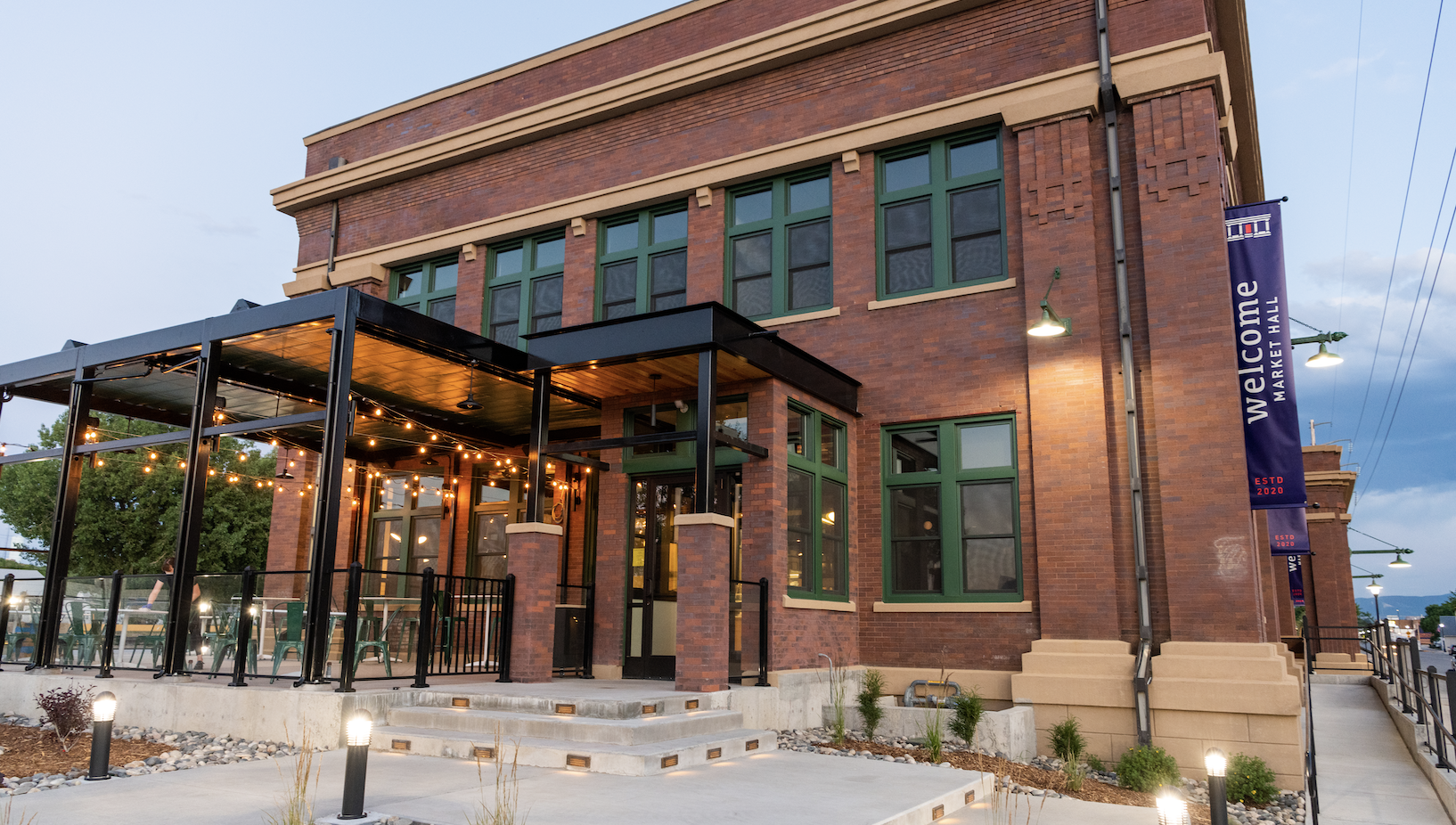 Cowboy Chow in Sheridan, Wyoming
By Shawn Parker
Thick strips of overland trout sizzle and pop in a heavy cast iron skillet. Potatoes bob gently in a boiling pot. The eggs are fresh, and they've been scrambled. Bacon grease is mixed in with the beans, along with an onion – something of a rare treat. The heady aroma of fresh coffee reaches the sleeping cowboys first. They wipe the sleep from their eyes as they stagger toward the mess tent. It's breakfast on the range, and it might be the last good meal these fellas have for a day or two – they'll be pushing cows up and into summer pasture in the mountains, and they're traveling with their light saddlebags. Lunch might be little more than hardtack and tea, while dinner will feature a nuanced duo of salt pork and whiskey. They eat their breakfast with aplomb, knowing full well what lies ahead.
Romanticized visions of the Old West often leave out the bits about how mundane the bites could be. A cowboy cookout at the turn of the 19th Century – heck, even at the turn of the 20th – wasn't an exercise in haute cuisine by any stretch of the imagination, but it did get the job done. And as I return to beautiful Sheridan from a business trip, enjoying my upgrade to first class while playing my new copy of The Oregon Trail on my Switch and gazing out at the rolling hills on the short 55-minute flight, I can't help but wonder how long I would have lasted out there under the big sky of 1880s Wyoming.
Bighorn Mountains
A week? A month? Would I have struck gold on a spidery vein in the Bighorn Mountains and then used the proceeds to feast like a cattle baron, or would I have died of dysentery a􀅌er filling my teacup in a flooded wagon rut? 
It's an amusing thought, as it is to imagine how much Wyoming has changed since then – and how much it has not. Here is just a taste of some of the ways that Sheridan chefs have changed the culinary landscape of the Old West, and a few ways that they've stuck to their guns.
COFFEE
Let's begin with the most important meal of the day: coffee. Sure, you could settle for Arbuckles' Ariosa Blend, or you could float a horseshoe in Bison Union's new Campfire Coffee – available in 5 pound bags, naturally. Main Street staple Java Moon is proud to "roast pretty good coffee on the High Plains," and also serves up cinnamon crescent moon rolls that certainly would have been fought over on the open range.
BREAKFAST
No self-respecting cowpoke would pass up the chance to visit Cowboy Café, and it's a given that they're going for the Yellowstone skillet: buffalo or spicy elk, mushrooms, onions, peppers, Swiss, and cheddar. Down the block at Uptown Shabby Shack you can bet that their delicate western sensibilities would be tossed for a loop when the Big Horn bennie is delivered to the table: think slow-roasted brisket, caramelized onion, cheddar cheese, basted eggs smothered in country gravy atop buttermilk biscuits two hats tall.
SUPPER
You've forded rivers, repaired wagon wheels, sucked the venom from a snakebite, bested bandits and reunited the dragoons. Your Wyoming adventure skills are steady at +6, and you're saliva􀆟ng at the
chance to sink your teeth into something special for supper. You're not looking to be duped by some meat slinger shucking Rocky Mountain oysters; you're a􀅌er something more refined. First up is the reinvigorated Frackelton's, back a􀅌er a fall and winter hiatus. Dr. Frackelton, known as the Sagebrush Dentist, was a PHD in TKOs – stories tell of his success moonlighting as a bareknuckle boxer in one of the greatest tales of a self-fulfilling prophecy I've ever heard. A􀅌er thrashing local outlaws I'm sure he would have ordered the eight oz. tenderloin filet with bacon-onion gorgonzola sauce, sweet potato pave, and spinach chiffonade.
Welcome Market Hall occupies the grander of Sheridan's two historic train depots and is in and of itself a callback to the waning days of the Old West – across the street from the Depot is the historic Sheridan Inn, where Buffalo Bill Cody famously auditioned acts for his Wild West Show. Engage in a bit of pomp and pageantry yourself with the cold smoked beef carpaccio and the oven-fired beef tenderloin tagliata – after all, Sheridan has always had a bourgeoisie flair, given its deep 􀆟es to high-goal polo and the British Crown. 
DESSERT
What did cowboys eat for dessert? Dried apples and raisins were common across the west, and in the spring and summer fresh berries were plentiful. Moreover, If there was a culinary wizard among the cook crew a steamed cobbler might make the menu, and, on very special occasions, someone might serve spotted pup – a dish of simmered rice, raisins, milk, brown sugar, butter, and eggs, though it was often made with just the rice and raisins. No, seriously. So, Thankfully, times have changed, and we have outlaw chefs like Glazed n Confused's Jordan Davis to thank: visit for The Powder Horn, a donut ice cream cone with a motherlode of toppings and a shot of coffee.
And when you've had your fill of Bighorn Mountain adventure and you're ready to treat yourself to something sweet, I suggest that you stop first at the historic Dayton Mercantile for a handmade chocolate shake, then roll a few miles down the road to Ranchester, where the Innominate Coffeehouse and Bakery has perfected the art of the bear claw, in all its wondrous flaky, buttery, marzipany glory. 
What might be the most exciting thing about all of this is that you could visit Sheridan County tomorrow and step right back in to 1888, eschewing the fancy and the contemporary and op􀆟ng for the classics – I'm talking steak and potatoes and local greens now – by visiting Eatons' Ranch, Canyon Ranch, or Double Rafter Cattle Drives. Either way, you'll be treated to famous western hospitality, good graces, and plenty of memorable fare.