FRANKLIN & NANTAHALA NORTH CAROLINA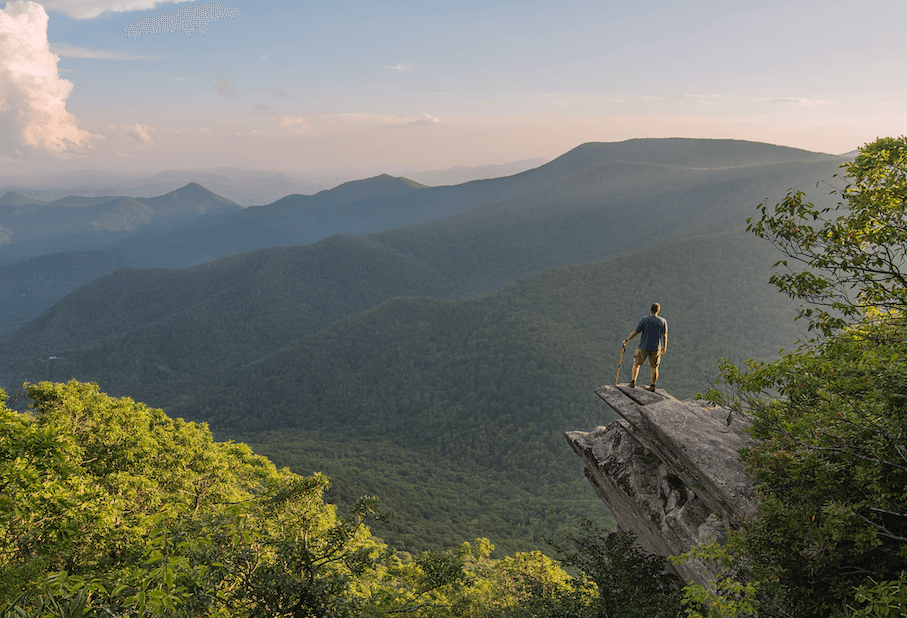 Located in the southern Appalachian Mountains, in the foothills of The Great Smoky Mountains, lie the communities of Franklin and Nantahala. Rich in outdoor adventure opportunities, with hundreds of miles of trails, rivers, waterfalls, and scenic byways, all providing visitors with endless opportunities to enjoy what we call Nature's Paradise.
As a whole, Franklin and Nantahala are as diverse as two communities can be. Franklin has the feel of Small Town America with a bustling Main Street, dotted with local arts and crafts shops, an array of dining options from light American cuisine to locally sourced fine dining, to the gourmet food trucks that frequent our two craft breweries. While Nantahala, the Cherokee word meaning "Land of the Noon Day Sun", is a more secluded getaway, a place where you can truly reconnect with nature.
Franklin and Nantahala
Franklin and Nantahala are home to some of the oldest mountains in world. Tucked away in those mountains are two very popular hiking trails: The Appalachian Trail and the Bartram Trail. If you want to get out and see the mountains but don't want to hike, a scenic drive up to Wayah Bald will put you at nearly one-mile-high elevation where you'll find a paved path that leads you to a magnificent 360-degree view.
Travel the Mountain Waters Scenic Byway to immerse yourself in the beautiful colors of spring as you visit some of the most popular waterfalls in Western North Carolina. A stop at Dry Falls is a must, as you descend the path and are presented with the opportunity to walk directly under the 60' waterfall. Dry Falls gets its name due to the fact that there are spots where you can stand underneath the falls and not get wet!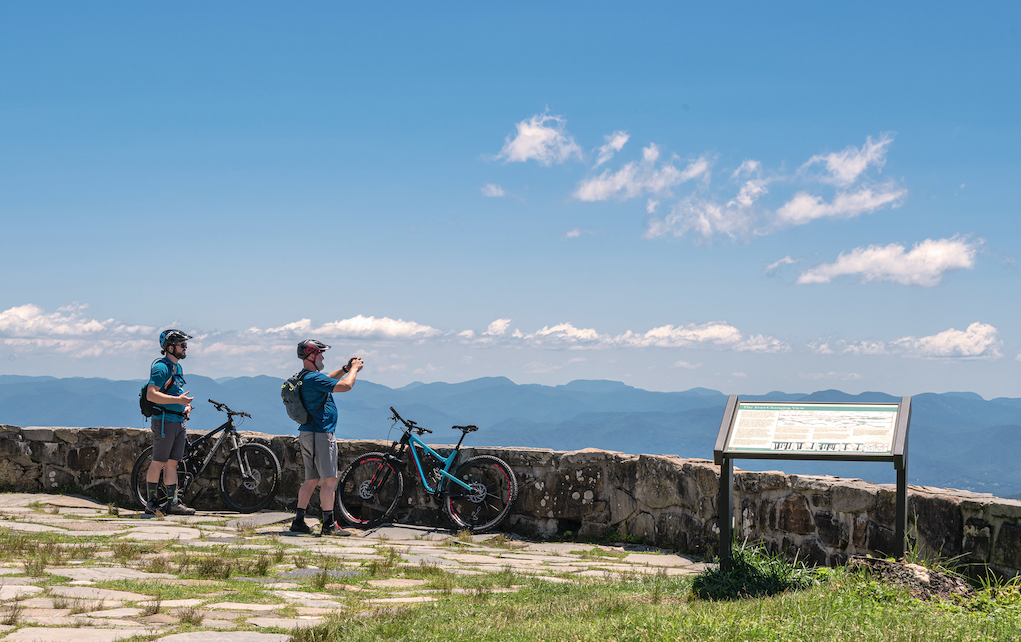 kayaking and Rafting
For those seeking more thrill out of their adventure, look no further than the white water of the Nantahala River. Home to year-round kayaking and rafting, there are also scheduled dam releases throughout the year to provide the white-water kayakers with Class IV and V rapids. The Nantahala River Gorge is also a well-known location for fly fishing. You can find your own spot to cast a line or get connected with any of our local fly-fishing guides to get the most out of your time.
While we are known for white-water, the pristine waters of Nantahala Lake are also a great way to enjoy other forms of water sports. Bring your own boat to either of the two public access points on the lake or rent something from Lake's End Marina. There you'll find everything from paddle boards to pontoon boats and jet skis. With nearly 80 percent of the lakeshore undeveloped, you get to immerse yourself into the natural environment. You may even spot some bald eagles nesting in one of the lake's coves.
Read Also: Arrange an Audacious Adventure in Clarksville, TN
If you want to stay on solid ground, take in scenic mountain views from any number of locations on our trails. From the 360-degree views from Siler Bald to the lookout towers on Wayah or Wesser Bald, no two views are the same. Pitch a tent and spend the night under the stars or enjoy a beautiful day hike and then come back to town for a relaxing evening. No matter your skill or desire, the Franklin & Nantahala area has an outdoor experience for everyone.
We invite you to get to know your mountain side in Nature's Paradise, Franklin & Nantahala, North Carolina!