Liberal, KS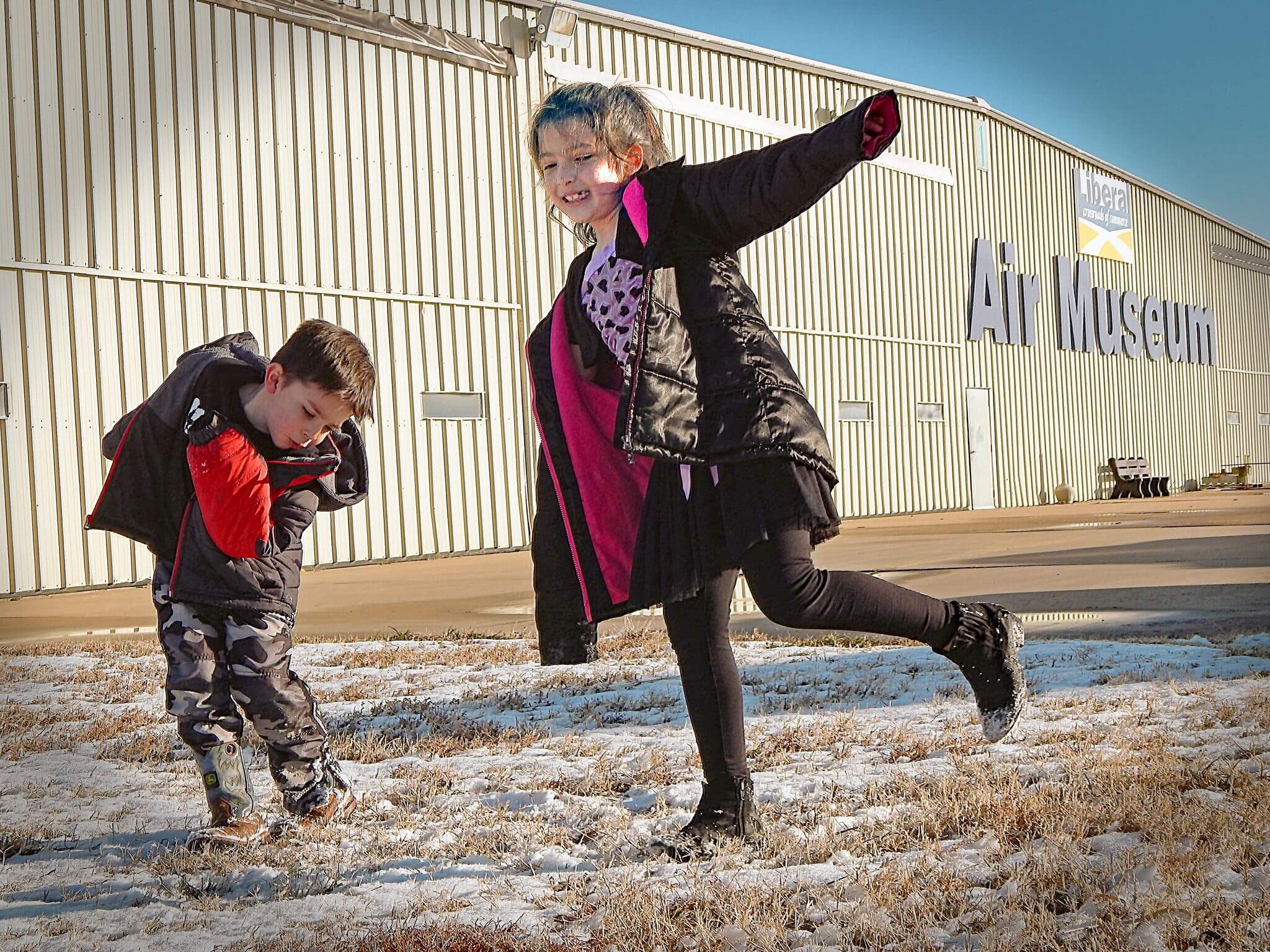 Liberal, in Southwest Kansas, still honors its friendly, hospitable beginnings of making visitors feel welcome when it was known as the "Liberal Well" that offered travelers free water. Today it offers more than just a cool drink. 
Mid-America Air Museum
Mid-America Air Museum displays almost 100 aircraft and is Kansas' largest general aviation exhibit. The museum has an incredible collection of aircraft including some very rare pieces such as the smallest ever 'Air Force One' plane, used by President Eisenhower.
Dorothy's official hometown celebrates clicking your heels three times and saying "There's No Place Like Home" at Dorothy's House and the Land of Oz. Guides, sometimes dressed as Dorothy, escort visitors down the yellow brick road, through the house and into Oz. At the end of the tour is the original model of Dorothy's house used in the 1939 filming of the movie. 
Coronado Museum offers a collection of items dating back to 1541 when Don Francisco Vasquez de Coronado's quest to find the fabled "Seven Cities of Gold."  A Spanish horse bit is on permanent display at the museum along with items from the settlement of the Kansas Territory as well as those paying tribute to the culture of the Native Americans. 
Baker Arts Center
Baker Arts Center is a great place for families to spend time with the arts. Building with legos, creating lite bright designs, dotting a white room with color, playing the piano and more are encouraged as you explore the space.
Read Also: Georgetown/Scott County, Kentucky
On Shrove or "Fat" Tuesday. International Pancake Day begins with breakfast followed by races for all ages. The main event is the International Race when women from Liberal in Southwest Kansas compete against women of Olney, England, racing with skillet and pancake in hand. Activities continue with a Shriving Service and parade.
Arkalon Park, especially known for its birding, offers camping, hiking and fishing.