Anderson, SC: Accent Your Travel Plans with this Star-Powered Destination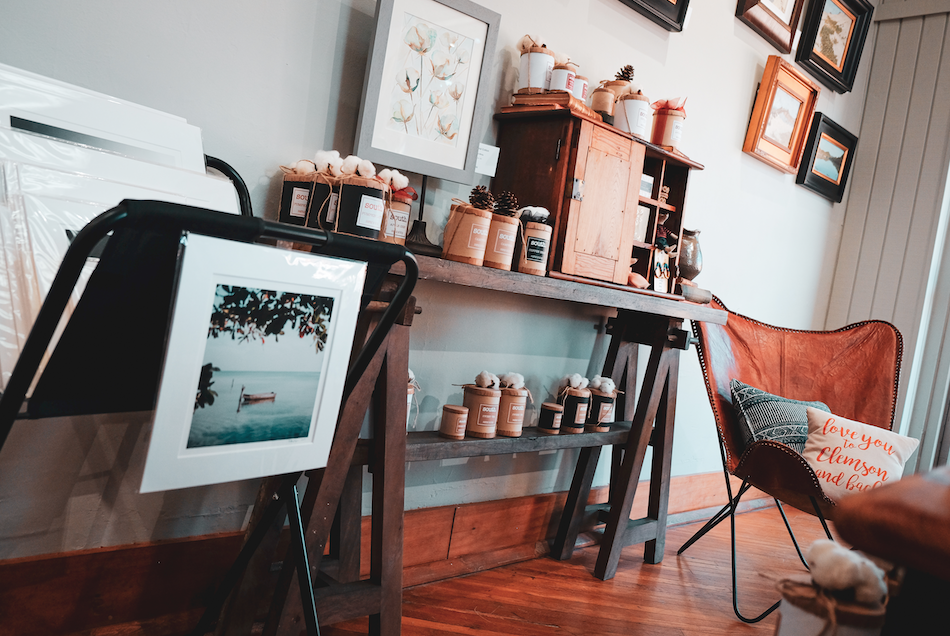 Cranes are in the air and wrens are splashing in the fountains as "The Electric City" puts its (Southern) accent on fun. The comfortable hum of heritage and the frenetic buzz of progress blend in perfect harmony from Anderson's dynamic downtown to the shores of South Carolina's largest lake. In the midst of one its most significant growth patterns in a century, Anderson is ripe for business, ready for visitors and brimming with entertainment.   
Dubbed "The Electric City" in the early 1900s, Anderson was the first city in the United States to have a continuous supply of electric power. Anderson native William Church Whitner conceived the idea of generating alternating current electricity using river water to send power to the City. A bronze in his likeness graces the square, inspiring a new generation of entrepreneurs.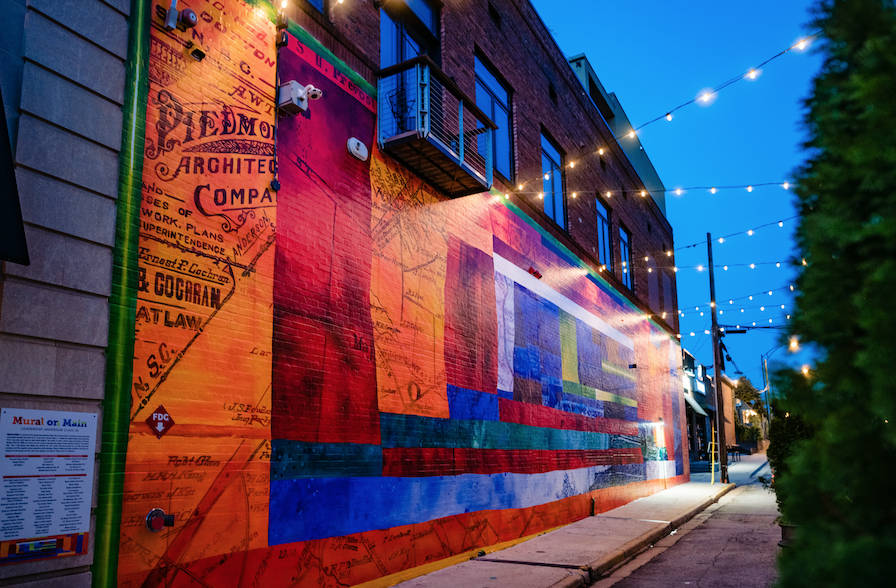 Art exhibit in homage
Anderson's newest attraction is an art exhibit in homage to native son and international star Chadwick Boseman, who the world lost to colon cancer in 2020.  Make your pilgrimage to visit Wren Pavilion, an outdoor gallery downtown, to experience a stirring tribute by local artists celebrating the life and legacy of Mr. Boseman.
Adding a warm glow to the Electric City with colors that dance, is a nearly block-sized mural on Orr Street by noted South Carolina artist Herman Keith, Jr. Mr. Keith, who was born and raised in Anderson, designed and installed the mural with the engagement and inspiration of the public.
The City's focus on public art, greenspace and vibrancy has led to a thriving restaurant and business scene. Looking for the latest local IPA? You can sip with your friends in your choice of pubs and restaurants. Tickle your pallet with award-winning cuisine from around the world or sample old-fashioned Southern favorites.
Craving a sweet treat? Choose a dip of homemade ice-cream or handmade chocolate and stroll to the distinctively-local array of retail and artisan shops. Boutiques offer fashion-forward attire, one-of-a-kind curated jewelry and art. Here, antiquing is a favorite pastime. Find the treasure you are looking for in one of downtown's shared-space retail markets.  
Carolina Wren Park
Carolina Wren Park features events for every season. The park transforms into a skating rink for Holiday Ice each winter. The Block Party boasts musical performances weekly starting in the spring, Shakespeare in the Park kicks off the summer lineup and FreshTaste brings restaurants and farms together for a fall festival of flavor.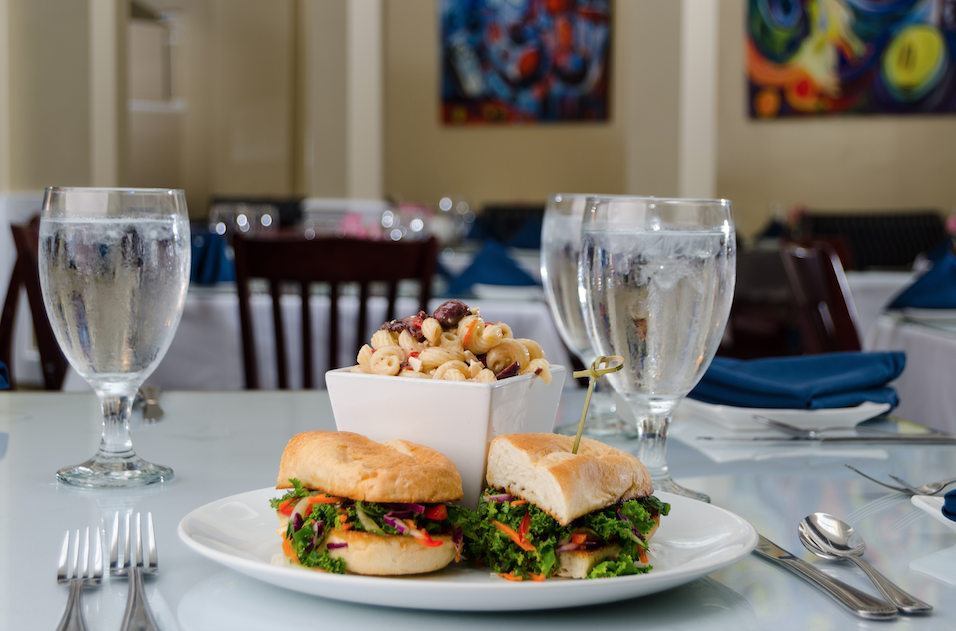 Church Street Heritage Plaza honors the City's historic African-American entrepreneurs with a permanent display of clay-relief s and "chair people" stone sculptures. For history-buffs, it's an education; for children, it's the perfect sculpture-climbing photo op.
Textile Point is a pocket-park featuring a twelve-foot obelisk, silhouetted with scenes of the area's cotton mill past. And, the City's burgeoning downtown residential population finds relief for their four-legged friends at a shady, fenced-in dog park on two acres adjacent to downtown. 
Hartwell Lake
A short drive from downtown, Hartwell Lake hosts several national fishing tournaments. The mild climate and plentiful fish supply make it the perfect attraction for world-class fishermen or those who just specialize in drowning corks. Dotted with pleasure-crafts, the lake is perfect for picnicking, lazing and laughing with friends. And by the way, the lake is shared with nearby Clemson University, home of the three-time College Football National Champions.
Read Also: Oak Ridge, a Thriving "Secret City"
You'll notice the gentle lilt of Southern voices and a friendly echo of the past as you visit. You'll also be intrigued with the focus on the future and accent on fun. The combination is as unique as it is irresistible. Visit soon and stay long enough for the accent to rub off on you.
Anderson, South Carolina is conveniently located in the foothills of the Blue Ridge Mountains, just off of Interstate 85 between Atlanta, Georgia and Charlotte, North Carolina. For more information contact: visitanderson.com or downtownanderson.com