Cody Yellowstone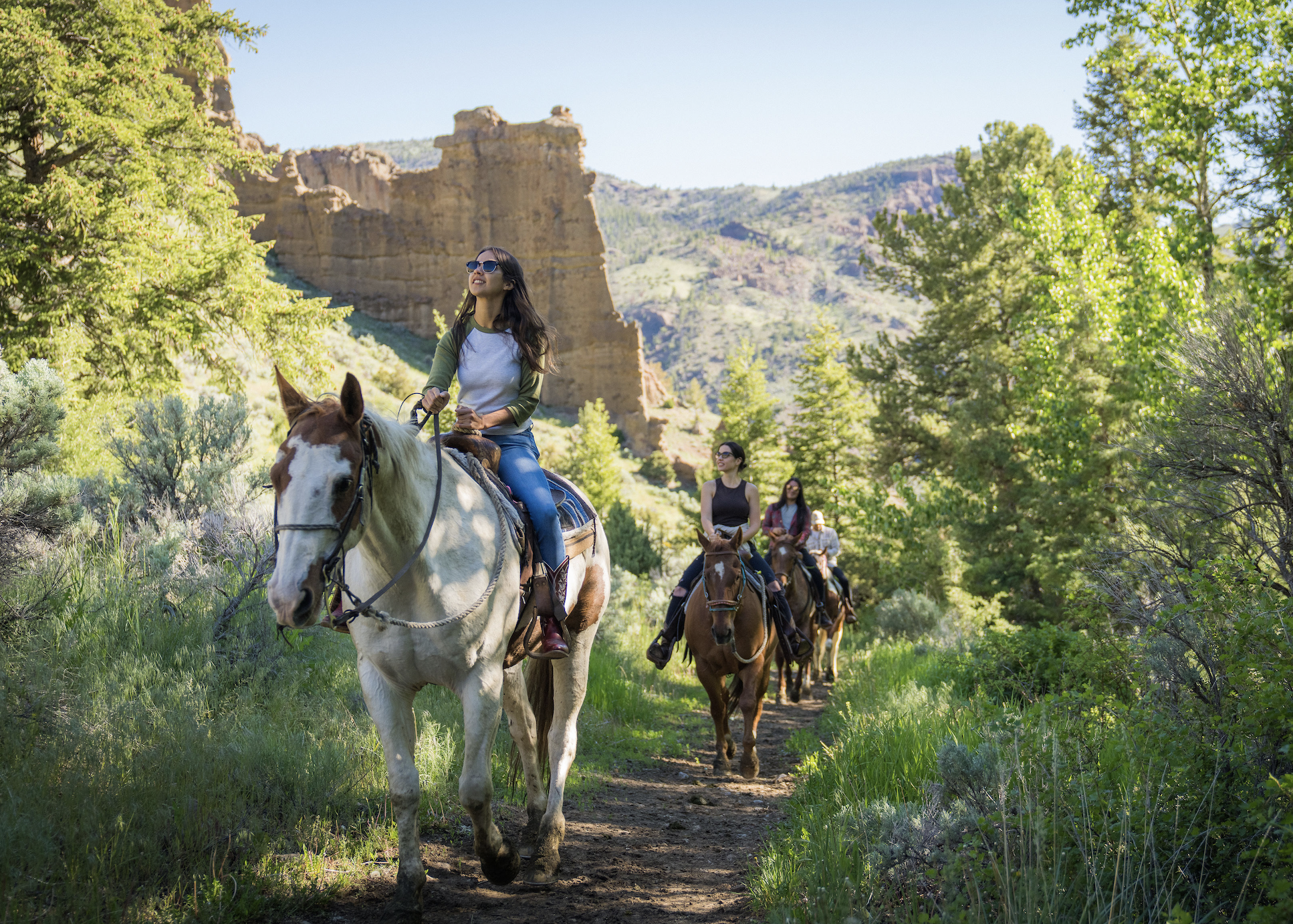 Cody Yellowstone has earned its reputation as a go-to summer destination. Where else can you watch cowboys put on a spectacular show every night, come face-to-face with North America's largest land mammal, and chuckle at the antics of iconic Wild West characters? It's a place where you can ride horses and rope cattle, and a place filled with warmth and charm, plenty of things to see and do, with no shortage of outdoor fun and adventure. Get ready to embark on an unforgettable summer vacation.
For centuries Cody Yellowstone has been a natural gathering place. Summer is the perfect opportunity to explore the rugged northwest Wyoming landscape and catch a glimpse of the wildlife that inhabits it. Baby animals born in spring are learning the wild ways of nature by summer, and you won't have to look far to spot an energetic red dog or elk calf.
No summer here is complete without time spent exploring our trails and backcountry landscapes. There's no denying why Buffalo Bill enjoyed this Western playground: the wide open spaces, magnificent sunsets and, of course, the Wild West. Enjoy everything from a hike to a mountain bike ride. Cast a fly in hopes of catching a big one, take your adventure to the next level with a little rock climbing, or float through the Shoshone River Canyon.
Full Day Fun and Adventure
After a full day of fun and adventure, pitch your tent in Yellowstone's backcountry or reserve a spot at one of the 12 campgrounds. Cody is a camper's paradise, with spots to set up camp tucked among the wild mountains, valleys, and streams. This is a place where you can spend the night in the backcountry under a blanket of stars. For all you glampers out there, Cody Yellowstone has you covered. Choose from many teepee sites, rustic cabins and other unique structures when you ready to call it a night.
Cody is also home to plenty of other options for those who prefer their accommodations infused with creature comforts. Those looking for the perfect getaway should check in at the Chamberlin Inn, a Cody institution built in 1901. Today, Chamberlin Inn is an upscale boutique inn that features an expansive courtyard where guests enjoy live music, spirits, and food. With its prime downtown location, the Chamberlin has played muse for many, including Ernest Hemingway—whose signature can still be seen on the guest register.
Cody Yellowstone is a place where the Spirit of the Old West is alive and well. Step back in time at Old Trail Town and wander through authentic frontier buildings from the 1890s, located on the original site of historic Cody's downtown. Then, stroll through history while viewing hundreds of relic guns and other weapons at the Cody Dug Up Gun Museum. You can explore five museums under one roof at the Buffalo Bill Center of the West, then walk across the Buffalo Bill Dam, which once was the tallest dam in the world. 
With so much to do, you'll need some great food to fuel your adventures. Luckily, you'll find a wide variety of restaurants throughout Cody Yellowstone, there's something to please every palate. Head to Buffalo Bill's Irma Hotel for a true Western feast paired with a show. Their specialties include Rocky Mountain oysters, buffalo burgers and their famous Prime Rib. To top it off, you can watch the nightly Cody Wild Bunch engage in Western skits from the Irma Hotel patio.
Summer adventures in Cody Yellowstone can't be beat. Whether you're looking to hit the trails, immerse yourself in the history of the American West, or simply enjoy some Western fare in a stunning setting, Cody Yellowstone has something to offer for everyone. So, To learn more about Cody Yellowstone and start planning your Great American Adventure, visit CodyYellowstone.org or call 1-800-393-CODY.