Kirksville, MO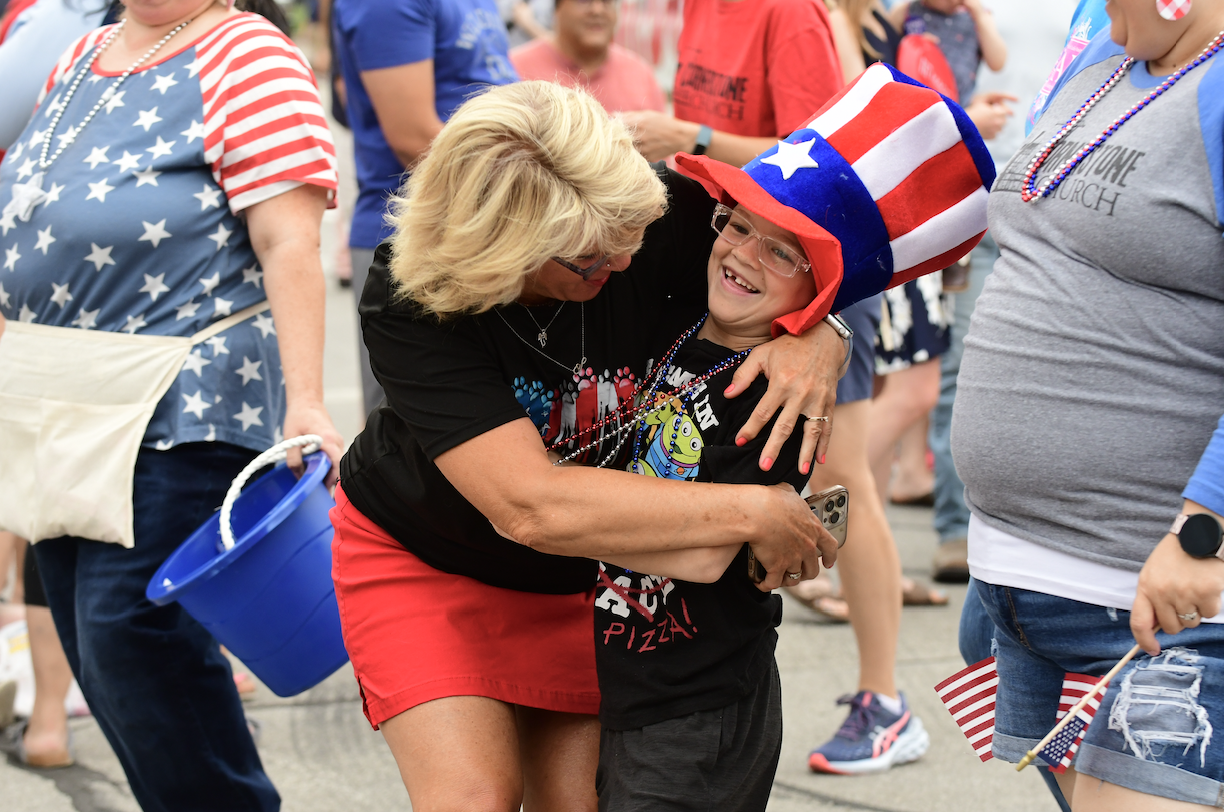 Come visit Kirksville this summer, where the historic downtown square and energetic community come alive for the season. Kirksville is the shining star of Northeast Missouri, nestled in a beautiful and under-the-radar region of the state. A small-town atmosphere mixed with the vibrance of a college town. Come take a weekend trip to see for yourself.
Do you like the outdoors? Well, we've got you covered.
Thousand Hills State Park is just a short drive from the city. Enjoy excellent fishing, boating and swimming at Forest Lake. Exceptional trails go across the park and around the lake. Take a trip back 1,500 years ago and see petroglyphs left by the area's previous inhabitants. Multiple campgrounds are available, but if you don't want to rough it, there are cabins that offer great views of Forest Lake. And that's not the only lake around. Hazel Creek Lake offers an equally great recreational experience.
Eight parks are scattered around the city. Rotary Park, located in the middle of town, features a newly renovated disc golf course, three picnic shelters, a playground and barbecue grills. The new Kirksville Aquatic Center is also located at Rotary Park. Get a day pass and go down either of the two water slides, or enjoy a refreshing swim in the outdoor or indoor pool.
Kirksville's downtown square is the place to be during the weekend. With pizza, pasta, sushi, burritos and some of the best burgers you can find, you won't be hungry for very long. There are plenty of establishments to handle your thirst, too.
Downtown Kirksville 
Great food isn't all downtown Kirksville has to offer. If you're looking for a souvenir, there are several clothing and antique stores on the square. Grab a homemade candle, get a massage, or visit the oldest record store in the western hemisphere.
There are free outdoor concerts every Friday night during the summer. Then come back Saturday morning to check out the Kirksville Kiwanis Farmer's Market, which runs every Saturday from May through October. Get yourself some fantastic and locally grown plants, produce and handmade products.
Now that you're interested in Kirksville, maybe some keystone events will seal the deal.
Kirksville goes big for Fourth of July with a day full of events before fireworks. Get some pancakes for breakfast, check out some classic cars, watch the parade, then have some great local food and hear some music just before the fireworks go off.
The Kids Mini Mud Mile happens in August and continues to make a big (and messy) splash. Bring your kids, and a change of clothes, to tackle this muddy obstacle course. 
If you prefer to stay clean, come by in September for the Red Barn Arts & Crafts Festival. This event has been going on for nearly 50 years and features roughly 100 booths of art. Thousands take to the square to buy handcrafted items, grab a bite to eat, or just walk around.
And a new fall tradition is the Whiskey & Turkey Festival. This bridges entertainment and Kirksville's history for a fun event. Jesse Kirk, the town's namesake, served a meal of turkey and whiskey to a commissioner to get the town named after him.
Whatever you're interested in, make sure Kirksville is in your summer plans.