Just Add Water: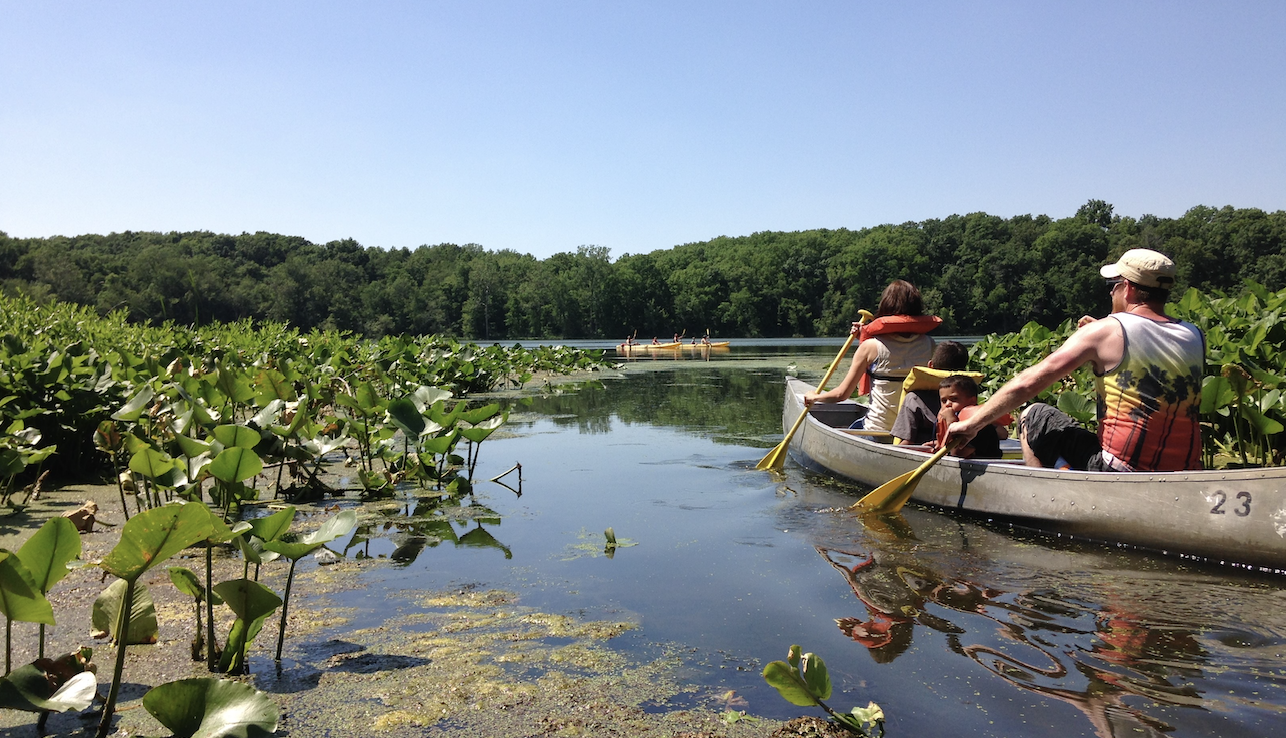 The Recipe for a Perfect Summer Vacation with 117 Lakes in Indiana
Noble County is a land of lakes ready to be fished, paddled, and swum. July may be National Lake Appreciation Month, but you can enjoy Noble County's 117 lakes and river branches all year round! Let us help you get started. Enjoy a day on the lake and unwind in Noble County. Explore our brand new website, www.visitnoblecounty.org, for all things water!
9 Lake Paddle Challenge at the Chain O' Lakes State Park in Albion, IN.
As a boater's paradise and hiker's haven, Chain O' Lakes state park consists of miles of hiking trails and 13 lakes, nine inter-connected. Paddle through the chain of serene kettle lakes, hike the 10 miles of forested trails, fish the electric-motors-only lakes, stay overnight in a forested hillside family cabin, or visit the park's old one-room schoolhouse nature center. Other facilities for visitors include a campground, beach, and picnic shelters. 
The Area's Favored Beaches
Families will love exploring Noble County's swimming spots. While there are many places to jump in, build a sand castle, or swim all day, these are among the most popular. Please note that most beaches do not have lifeguards on duty. Bear Lake Public Access Site and Beachfront, Albion, Sand Lake Beach, Chain O Lakes State Park, Albion, Bixler Lake Park Public Beach – West, Kendallville. Bixler Lake Campground Public Beach – East, Kendallville.
A Fishermen's Special
12-year-old Gavin Lee and the bluegill he reeled in at Cree Lake north of Kendallville during a family vacation. A variety of water experiences await the veteran and novice alike. Check out our Fishing in Noble County blog if you want to reel in a sure catch.  Found in Noble County's waterways are Bluegill, Perch, Large Mouth Bass, Bullhead, Red Ear, Sunfish, Crappie, Tiger Muskie, and more. 
Watercraft Rentals
Rentals, including boats, kayaks, canoes, and paddle boats, are available at Chain O' Lakes State Park for use on 13 lakes. Boat Rental at the Chain is seasonally open from 8 AM to 8 PM. Canoes, single/double kayaks, row boats, and paddle boats are all available. Rental rates start at $8/hour.
R&S Boats in Rome City also offers boat rentals, water toys, fishing licenses, and all the essentials! If you're ready to own some water toys, West Lakes Boat Mart & Services carries a wide range of pontoons, deck boats, fishing boats, and tri-toons.Motored watersports: For something a little more energizing, like tube rides, wakeboarding, or waterskiing, check out some of Noble County's watersports-allowed lakes: Skinner Lake: 2 miles east of Albion — 125 acres, 32 feet deep. Waterskiing and other water sports are allowed. Sylvan Lake: Rome City — 669 acres, 36 feet deep. Bring your jet skis and boats, or contact R&S Boats in town for rental options—West Lakes: 3 miles west of Rome City — 454 acres. Waterskiing is allowed on Waldron Lake.