Wet your whistle and bring your appetite to New York's Sullivan Catskills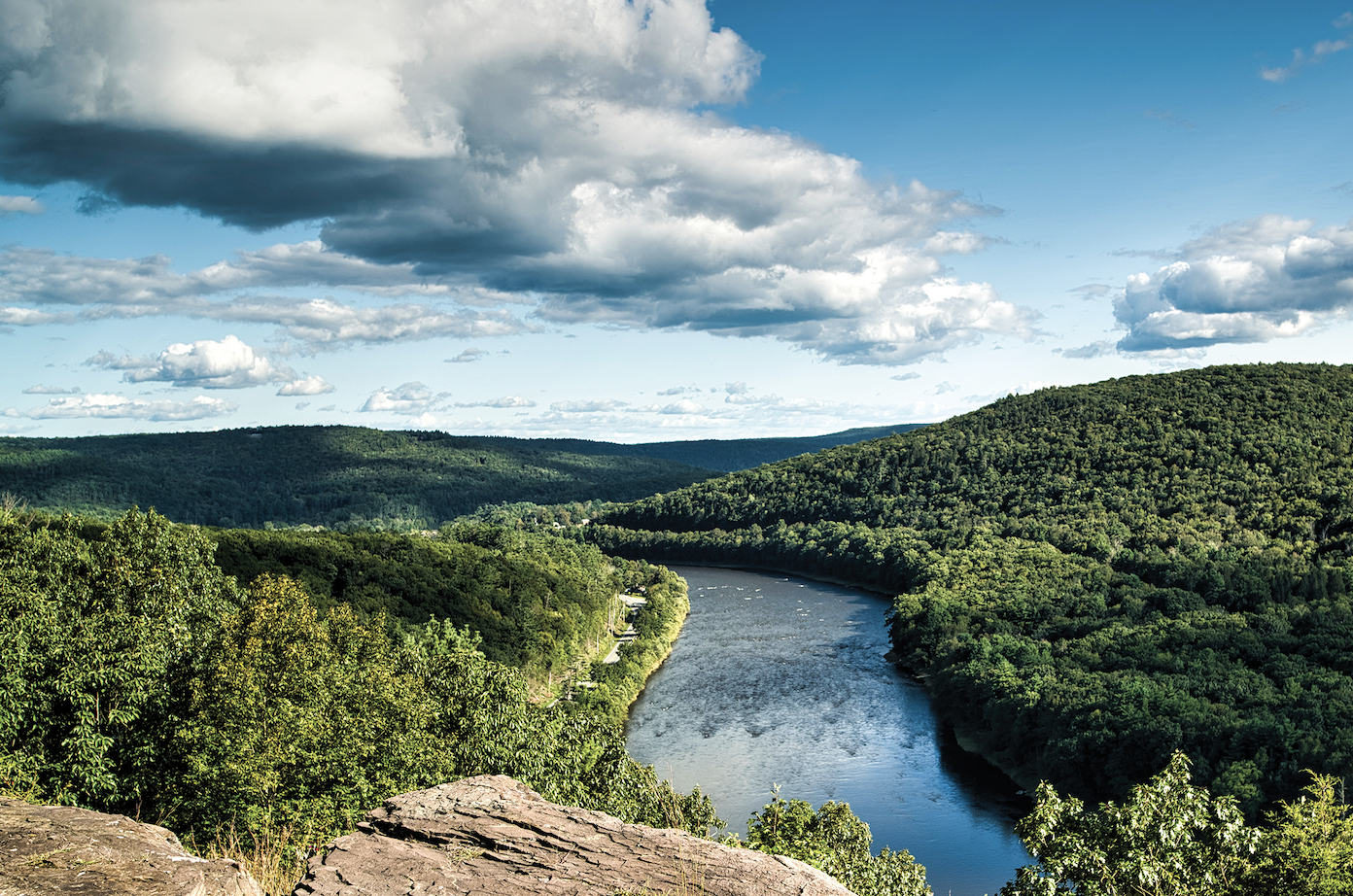 Spring may be the time of plans and projects, but in New York's Sullivan Catskills, it's the time to feast. The first annual Catskills Cuisine happens on Mother's Day Weekend, May 12-13. This two-day food and beverage festival will celebrate the area's heritage with locally sourced provisions prepared by celebrity and local chefs. It will be held at Bethel Woods Center for the Arts— the historic site of the 1969 Woodstock Music and Art Fair.
This area, just 90 minutes from Manhattan, has been a popular getaway destination since the early 19th century when it built a legendary reputation for hospitality that still exists. Today, across nearly 1,000 square miles, there are full-service resorts, charming inns, and abundant outdoor pursuits. The area is full of modern-day makers and artisans and exudes a low-key vibe and small-town charm.
Catskill-icious
They call the food and beverage scene here "Catskill-icious." The many talented, professionally trained chefs and bakers include natives and newcomers who share a passion for good food, drink, and warm hospitality. Before you drink up and chow down, there are many ways to work up your appetite.
The crystal-clear waters here are perfect for swimming, boating, waterskiing, and fishing. There are 164 lakes. You may be surprised to learn that American dry fly-fishing was born here. Cast a line in the Beaverkill, Neversink Rivers, or Willowemoc Creek. A must-see destination is the Catskill Fly Fishing Center and Museum. Be sure to visit Upward Brewing Company (don't miss the hike up Beer Mountain), Catskill Brewery in Livingston Manor, and in Roscoe, the Roscoe Beer Company and Do Good Spirits. Great meals in this neck of the woods are plentiful. Check out: The DeBruce, The Yarra, Northern Farmhouse Pasta, Kaatskeller, The Junction, Main Street Farm, Smoke Joint Catskills, Van Smokey, Roscoe Diner, and Nif T's Ice Cream.
Bashakill Vineyards
The Bashakill Wildlife Management Area near Wurtsboro is home to the largest freshwater wetlands in southeastern New York. There are 15 miles of flat hiking trails along the historic D&H Canal towpath. Build in a stopover at Bashakill Vineyards, and sample their handcrafted, small-batch wines. They also feature charcuterie boards, tacos, craft cheese, and handmade ice cream. Nearby in Wurtsboro, Pasta D'Oro is a lovely choice for a fine Italian meal. Or grab a burger at Danny's Restaurant, Sullivan House Bar & Grill, or Wurtsboro Diner and Café. Fuel up with a caffeine jolt at Gigi Java.
The Tusten Mountain Trail is a moderately challenging 2.9-mile loop trail. This hike is best from spring through fall, and your four-legged friend will like it too, but it must be leashed. Afterward, swing by the Cochecton Pump House, an open-air Biergarten in the former 1879 Standard Oil pump house. Try chef Paul's signature deviled eggs or Fried Buttermilk Chicken in Narrowsburg at The Heron. Coffee is a daily ritual, and the Tusten Cup is open seven days, year-round. Pizza's the thing at the Laundrette, and the adventurers in your group should try the Nduja with spicy pork and hot peppers.
Other palette-worthy Catskill-icious eateries: Forage and Gather, Benji and Jakes, The Local Table and Tap, Cellaio, Solaia, Casa Di Longobardi, Cochecton Fire Station, Bernie's Holiday Restaurant and Neversink General Store. Round out the Good Taste Craft Beverage Trail with visits to Catskill Provisions, Seminary Hill Cidery, Forthright Cyder & Mead, 17 West Brewery, Callicoon Brewing Company, Rock Valley Spirits, Russian Mule Brewing Company, Shrewd Fox Brewery, and Stickett Inn Cider.
After all that outdoor fun, food, and drink, you'll need to rest awhile. Accommodations here range from full-service resorts (Kartrite Resort and Indoor Waterpark, Resorts World Catskills, Callicoon Hills, Villa Roma) and vacation rentals to campgrounds, charming inns (Chatwal Lodge, Kenoza Hall, Inn at Lake Joseph, Eldred Preserve), B&Bs, and Short-Term Rentals. For details on all the Sullivan Catskills food, Craft Beverage Trail, lodging, attractions, and activities, visit SullivanCatskills.com to book your experience. While you are here, download our free App, SullivanCatskillsGo!