Winter getaways to warm your heart and feed your soul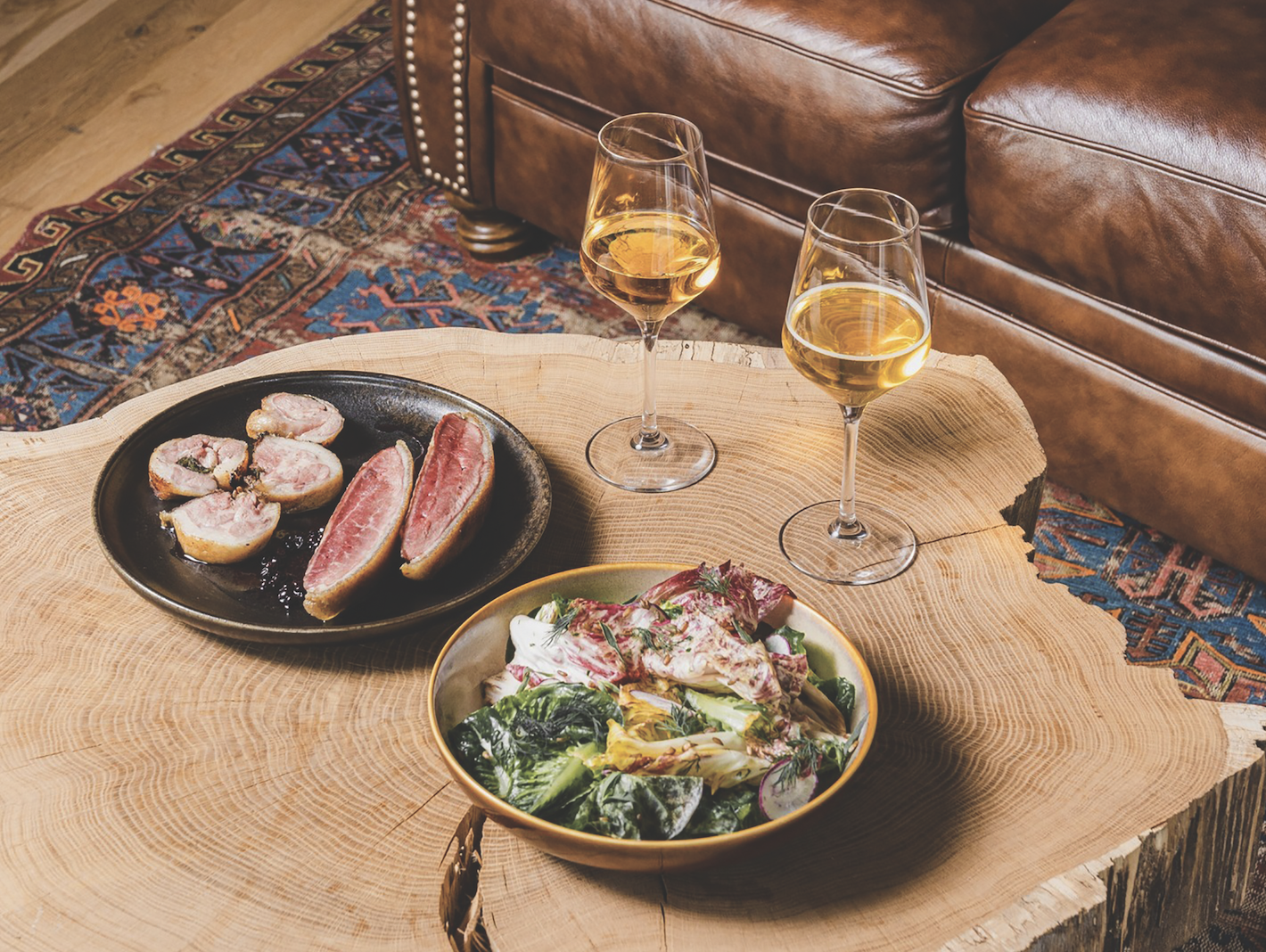 Looking for a close to home winter getaway? The hoteliers in New York's Sullivan Catskills are happy to oblige. This legendary location, known as America's first vacationland, is a 90-minute drive from the Metro New York area and a few hours from Boston and Philadelphia. 
Two full-service resorts here focus on year-round family fun. Kartrite Resort and Indoor Waterpark is the country's most modern, state-of-the-art, facility featuring rides and waterslides under the transparent arched roof overlooking the Sullivan Catskills landscape. It's always a balmy 84 degrees, too! There are 324 suites and eight dining options perfect for a winter family adventure. Villa Roma Resort and Conference Center offers family fun like no other. Stay in a deluxe room or one and two-bedroom suite. There's an indoor pool and game room and indoor sports complex with a fitness center, bowling alley, bounce houses, and racquet ball. Outdoors you can try downhill skiing, snowboarding, or tubing. There are nearly a dozen dining options and cocktail lounges.
At Resorts World Catskills gaming meets the luxury of an all-suite hotel. Choose from 10 dining and lounge options or enjoy serenity of the Crystal Life Spa. A luxurious healing experience awaits visitors at Yo1 Health Resort. This 68,000 square foot facility with 131 luxurious rooms and a fitness center is a premier Ayurvedic resort focusing on restoring health and balance through an authentic Indian perspective.
For a romantic escape consider a chic country boutique. Many are located near the hip, towns of Narrowsburg, Callicoon, Livingston Manor, Roscoe, and Mountaindale. Kenoza Hall, a 55-acre property overlooking Kenoza Lake offers "earthy luxury" with 22 lavish, Victorian-inspired guest rooms and 10 Bungalows with custom-designed armoires that harken back to 19th century Catskills. Chef Oscar Vargas serves up fine dining daily. Indulge in Swiss and German Kneipp-inspired body treatments at the Hemlock Spa. Then snuggle up with a cocktail at the intimate bar or by the parlor's fieldstone fireplace. The Boarding House at Seminary Hill Cidery includes 17 well-appointed bedrooms across eight separate apartment units. Shaker design accented with period fixtures, hardwood floors and antique furnishings lend country charm.
In scenic Barryville, The Stickett Inn and its four two-room casual rooms is close to town center and its bars, restaurants and feels like an urban haven in the woods. Three other places well worth a stay: Chatwal Lodge, an 11-room retreat and private restaurant on the shores of Toronto Reservoir; The Eldred Preserve with a farm-to-table restaurant, and boutique hotel with 28 luxury accommodations on a 600-acre playground; and Callicoon Hills, an historic, restored boarding house with 65 guest rooms and a restaurant. If you're into winter trout stream fishing, it's located near five of America's top trout streams.  Cottages, cabins, and bungalow vacation rentals dot the landscape here too— perfect for family DIY staycations, girlfriend getaways, or snowmobile trips.
When the snow flies try cross-country skiing or snowshoeing. Trailkeeper.org can help find trails suitable to your fitness level. When the lakes and ponds freeze over ice-fishing is one of the most popular pastimes here. Don't miss the Ice Fishing Derby at the Arnold House or the King of the Ice contest on White Lake in February. Eagle watching on the shores of the Upper Delaware River is a popular pastime. As many as 150 to 200 eagles winter here, some flying here from as far as 900 miles away.
The Sullivan Catskills Dove Trail is very selfie-worthy in winter. The trail honors the 50th anniversary of the 1969 Woodstock Music and Art Fair held in Bethel and features 60 dove sculptures "perched" in villages, towns, and businesses. Each is permanently mounted and was hand painted by a local artist. 
Read Also: Come discover the Western frontier and "Get Your West On."
The adult-only award-winning Good Taste Beverage Trail traverses the county, too. Lined with over a dozen craft wineries, breweries, distilleries, and cideries, most locations offer food. Some have live music, and one includes a trek up picturesque Beer Mountain. Fuel up for the trails at any number of restaurants. The food scene here, dubbed "Catskill-icious," ranges from wood-fired pizza at Benji and Jakes and hand-crafted pasta at Northern Farmhouse Pasta, to the Italian steakhouse cuisine of celebrity chef, Scott Conant's Cellaio at Resorts World Catskills. 
Plan to spend the weekend or take advantage of a discounted mid-week visit. You might even stay longer if work from anywhere is an option for you.  For details on a cozy winter getaway visit SullivanCatskills.com.