Come discover the Western frontier and "Get Your West On."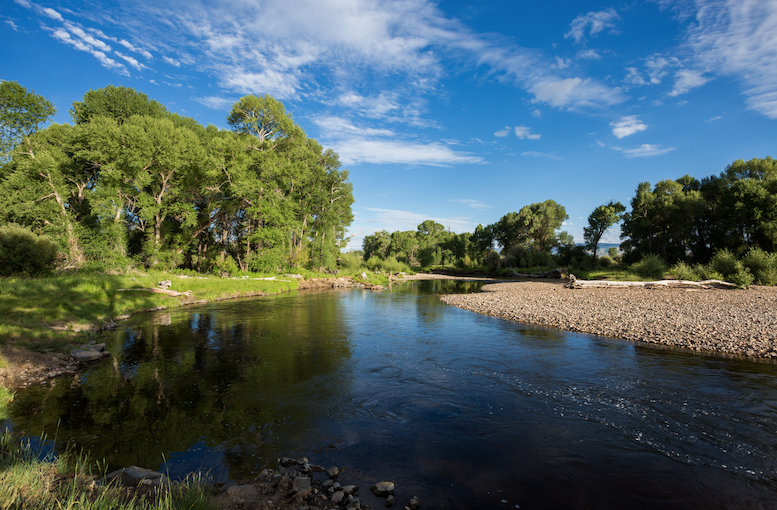 Whether you are here to explore Carbon County's rich history full of colorful characters and infamous outlaws, crystal clear rivers, natural hot springs, mountain trails for hiking or biking, forests teeming with wildlife, pristine alpine lakes, small town western culture, local events and museums – we're glad you've decide to come explore Wyoming's Carbon County.
Whether you're ATVing, cycling, climbing, hiking, horseback riding, nordic skiing, snowmobiling, snowshoeing or taking a drive along our scenic byways, we are sure you will appreciate the serene mountains, fertile river valleys, and the exotic high desert – you'll understand why everyone who has discovered Carbon County as their personal getaway agrees that it is Wyoming's best kept secret.
Recreation in southern Wyoming is unparalleled.
Our wide-open spaces coupled with low population makes for some of the best recreational opportunities to be found. If you love the great outdoors, Carbon County is the place to be.
Carbon County is 7,897 square miles from the mountains to the deserts. It is known for its rich natural resources, gorgeous mountains, scenic vistas and pristine rivers and streams. There is a lot of ground to cover to take advantage of all the exciting and authentic experiences here. Plan to spend at least five days in Wyoming's Carbon County, even longer if you can! To help make the most of your time here, we have included multi-day itineraries that will allow you to soak in mineral hot springs, visit museums
and historic sites, fish, golf, hike, take scenic drives, see wildlife and more. Come to Carbon County and leave the crowds behind.
Historically, Carbon County has been traversed by the Overland Trail, Oregon Trail, Mormon Trail, and both the original route of the Union Pacific Railroad and the Lincoln Highway. Interstate 80 is now the trail of choice for most travelers through the county, although several scenic back roads and byways offer pleasant alternatives.
If you love a good road trip, Carbon County has some of the most beautiful, jaw-dropping drives that will have you constantly looking for places to pull over to take more photos. So, fill up your gas tank and get your camera ready, here are our favorite scenic drives with "must see" stops.
Experience genuine western hospitality, ride horses, and enjoy family-style dining and sporting opportunities at ranch getaways in Carbon County. From luxury to laid-back, the guest ranches featured here are the perfect place to host corporate retreats, enjoy family reunions, celebrate weddings, or simply unwind.
Wyoming's Carbon County has it all. Nowhere else will you find such a diversity of landscapes and wide-open spaces. Come explore pristine mountains, beautiful deserts, rivers teeming with "blue ribbon" trout, mineral hot springs pools, and trails that straddle the Continental Divide. With 10 museums and numerous historic sites, three golf courses, abundant wildlife, dazzling sunsets, and every authentic Western adventure you can imagine.
From live musical performances and art festivals to skijoring competitions and brewfests, there is something for everyone in Carbon County. For more details about annual and upcoming events, visit wyomingcarboncounty.com "Get Your West On."