Outsiders Welcome Back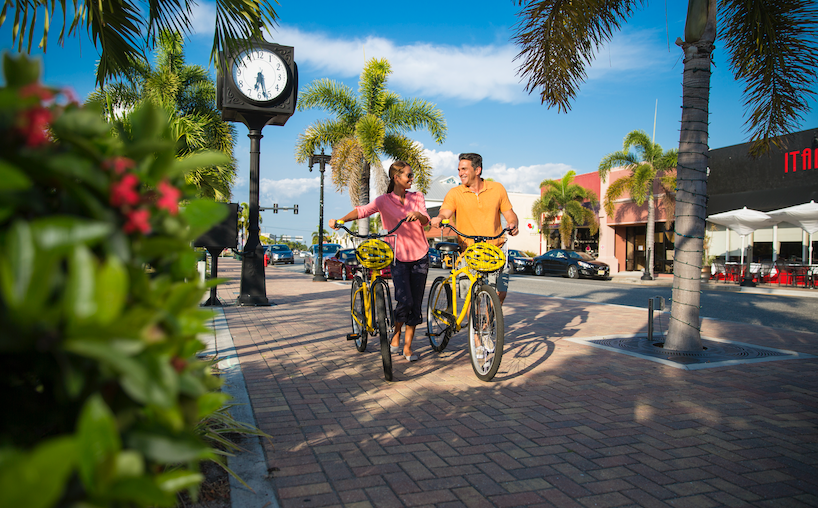 Whether you ask the locals or visitors, everyone agrees that Punta Gorda/Englewood Beach offers more of the Florida outside activities you love in one place. That's why they say, "Our Best Side is Outside." In fact, the outside activities found along the Charlotte Harbor Gulf Island Coast are so outstanding and abundant, that there's a term for people who live in and visit the area. People who love getting outside among untouched nature and breathing in the fresh Gulf air. People who want to spend their days relaxing on a beautiful beach, exploring a sprawling nature preserve, studying a vast array of native wildlife, and dining on Gulf-fresh seafood at waterfront restaurants. These people are called Outsiders, and in Punta Gorda/Englewood Beach, they say, "Outsiders Welcome."
Punta Gorda/Englewood Beach
However, in early 2020, like almost everywhere else in the world, Punta Gorda/Englewood Beach couldn't welcome the Outsiders they love so dearly. Because they didn't know what to expect, and for the health and safety of all of us, these Outsiders had to stay inside. But now we all know that outside activities are a perfectly safe way to maintain social distancing and still have fun. So it's time to come back. Back to fishing for tarpon. Back to bicycle rides through a charming downtown or a winding nature trail. Moreover, Back to paddling through a mangrove tunnel either in a kayak, canoe, or on a paddleboard. Back to staying in one-of-a-kind accommodations directly on the beach. And back to all the other outside activities that make Punta Gorda/Englewood Beach a gateway to outdoor Florida adventure. It's finally time to say, "Outsiders Welcome BACK."
Being an Outsiders means so much more than getting outside and enjoying the incredible Florida weather. In Punta Gorda/Englewood Beach, being an Outsider means doing things your own way and wanting a vacation that's as unique as you are. And in this outside playground of untouched natural splendor, even the locals are Outsiders.
Outsiders like Paige Taylor, who was one of the first people to bring paddleboarding to Punta Gorda/Englewood Beach with her company Hooked on SUP. She and her team provide informative tours while paddling the calm inland waters that weave their way throughout the area. She teaches her guests to respect the natural surroundings while still having a lot of fun.
There's also Mark Timchula, or better known by his Outsider name, the Beach Guy. You can almost always find him at the gorgeous Englewood Beach. There, he rents out beach chairs and umbrellas so visitors can worry more about getting down to the shore than about what to pack. He's also a wealth of information and knows some of the best places to keep the party going well after you're done with your beach day.
Adriana Quiñones is an Outsider and a scholar, turning her passion for and knowledge of plants into a career as the Executive Director of the Peace River Botanical & Sculpture Garden. Here, you can explore some inspiring outside art pieces including abstract sculptures and stunning lifelike statues. Plus, the grounds are covered in a huge variety of plant life with everything from towering trees to vibrant colorful flowers.
While he might not spend every second of every day outside like most Outsiders, Alex Voss loves this area as much as anyone. That's why he decided to open up Alligator Bay Distillers in Punta Gorda after returning to the area. Having spent years in Hawaii honing his craft as a distiller, Alex brought what he knew back home to Florida and is producing award-winning small-batch rum made from locally-sourced ingredients. 
These are only some of the Outsiders that call Punta Gorda/Englewood Beach their home. That's why you're invited to come back and meet them all for yourself. The safe and fun outside activities found here, combined with the plethora of private rentals available, make this a great destination for social distancing and staying healthy. So if you're visiting for the first time, welcome to a destination that puts the best of Florida's outside experiences all in one place. But if you're returning, on behalf of everyone in Punta Gorda/Englewood Beach, "Outsiders Welcome BACK."