Dawsonville, GA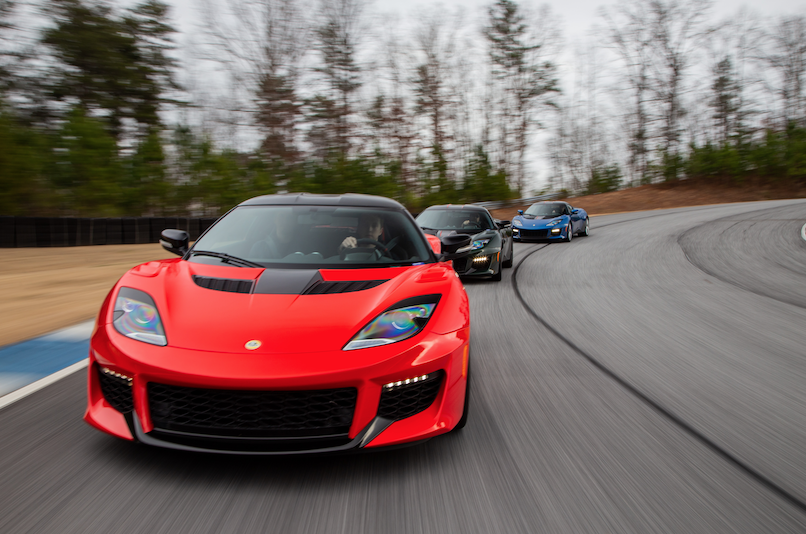 About an hour north of Atlanta sits the charming city of Dawsonville, Georgia.  Among other attractions, Dawsonville is known for being home to the Amicalola Falls, the tallest cascading waterfall in Georgia and third tallest east of the Mississippi River. At 729 feet, Amicalola Falls is one of the seven Natural Wonders of Georgia, and is a must-see while exploring the region.  The Falls is located in the Amicalola Falls State Park, an 829-acre park just 8 miles from the Appalachian Trail. 
There is also a 57-room resort-style lodge in the State Park, complete with stunning views of the Appalachian Mountains and an on-site restaurant, Cascades, featuring beautiful panoramic vistas.  In addition to guestrooms, the resort has onsite cabin, tent and RV site rentals as well and offers a number of activities for guests including animal meet-and-greets where you can meet animals and learn things like how birds of prey fly silently and why a snake sheds its skin!
Appalachian Trail
Dawsonville, Georgia is also the southernmost terminus to the Appalachian Trail, and a great place for all kinds of outdoor adventures.  The city has lodging options to suit everyone, with new "glamping" campsites available through Timberline Glamping, a company focused on providing luxury camping experiences.  There is also the renowned Len Foote Hike Inn, Georgia's only backcountry lodge located in the Chattahoochee National Forest.  The LEED-certified facility is accessible only by a 5-mile moderate hiking trail that starts at the top of Amicalola Falls. 
The unique Inn offers twenty private guest rooms and provides everything you need to enjoy your stay, all you need is a change of clothes and your toiletries!  While the resort is open all year, the Fall and Spring seasons are the most popular and book up fast, with many guests booking reservations almost a year in advance.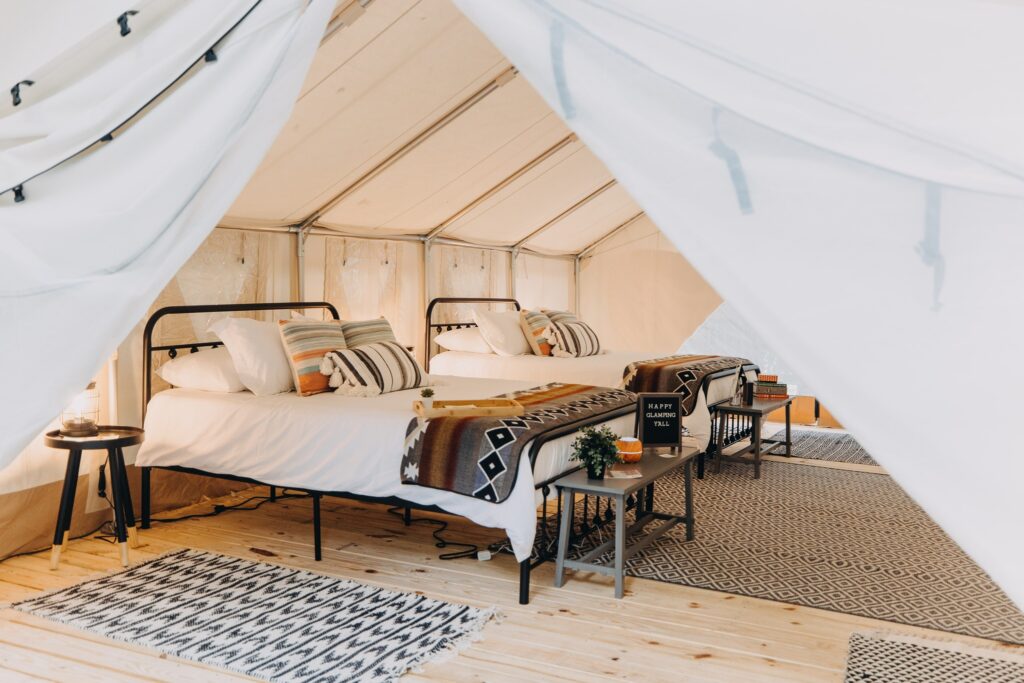 Outdoor experiences that you can enjoy in Dawsonville include the Edge of the World Trail, a 2.5-mile nature trail or a half-mile boardwalk trail along the Amicalola Creek, taking you to the Edge of the World, class II-IV rapids that are perfect for kayaking! This is also a popular fly-fishing area and there is a swimming hole and kayak put-in as well. Keep in mind that this area does require a hunting/fishing license, so please make sure you have the proper requirements in advance of your visit!

For those that have a need for speed, check out the Atlanta Motorsports Park. This auto racing facility is a Formula One designed 2-mile road course etched in the landscape, along with America's most unique public karting circuit with elevation changes unlike any other in the world. The course was recently named to Road & Track's Top 10 Tracks in North America.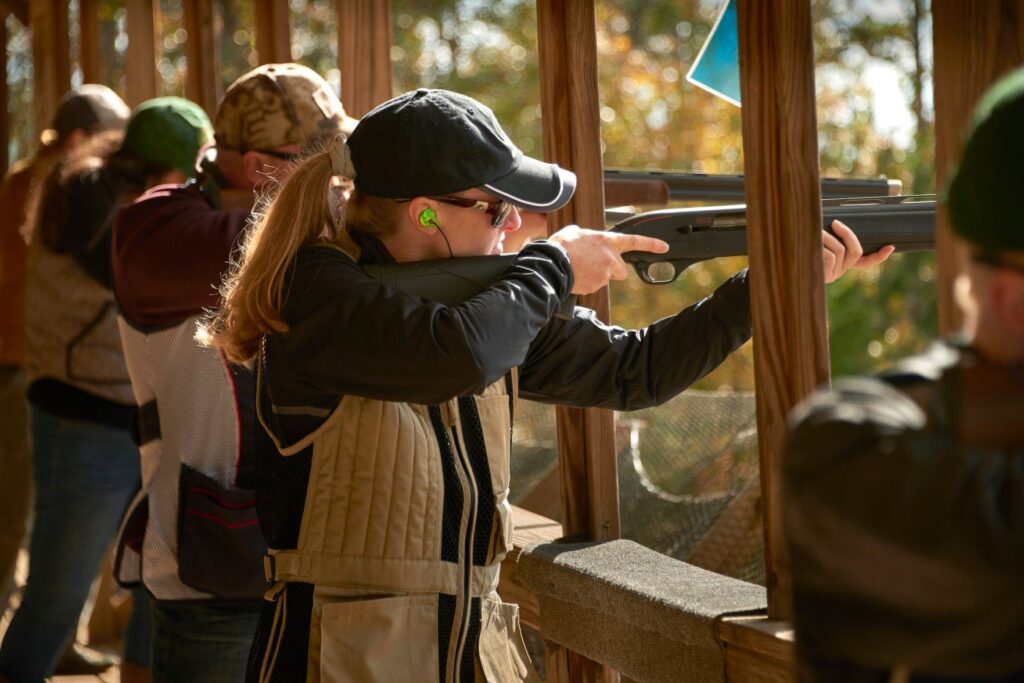 Etowah Valley Sporting Clays
For thrill seekers, Etowah Valley Sporting Clays is the premier spot for sport shooting.  They offer clay, skeet, trap and five stand shooting with several courses ranging from beginners to experts.  All of the courses are laid out in the beautiful and natural setting right in the foothills of the Appalachian Mountains.
Read Also: Gettysburg, PA
Finally, if you are looking to get a little shopping done, the area's North Georgia Premium Outlets is Atlanta's premier outlet shopping destination featuring 140+ stores with savings up to 65% off! Luxury retailers include Gucci, Versace, Prada, Jimmy Choo, Ferragamo, and more. Or find a one-of-a-kind piece of art at the South's largest folk art gallery, at Around Back at Rocky's Place. The gallery houses work from over 300 artists, including the largest collection of "Cornbread."
Dawsonville and the surrounding region really have something for everyone. Come explore and experience the adventure of a lifetime!