Livingston, Montana – Your Gateway to Winter Play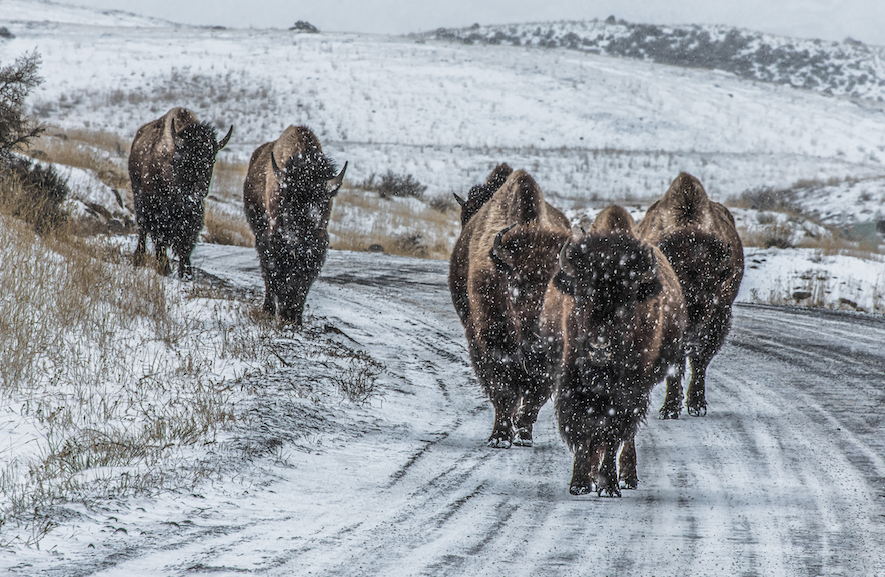 Livingston is an historic train town revitalized by the arts along the Yellowstone River among four stunning mountain ranges. It's been the year-round gateway to Yellowstone National Park for over a century and a perfect home base for winter play, conveniently located between the airport hubs of Bozeman and Billings, Montana.
Winter is the ideal time to visit Yellowstone National Park and the surrounding wilderness areas. The crowds are gone, lodging and restaurants are relaxed and quiet, and wildlife is performing their seasonal rituals; bison swooping snow aside with their great heads to eat in the winter, and babies of all species are born in the spring.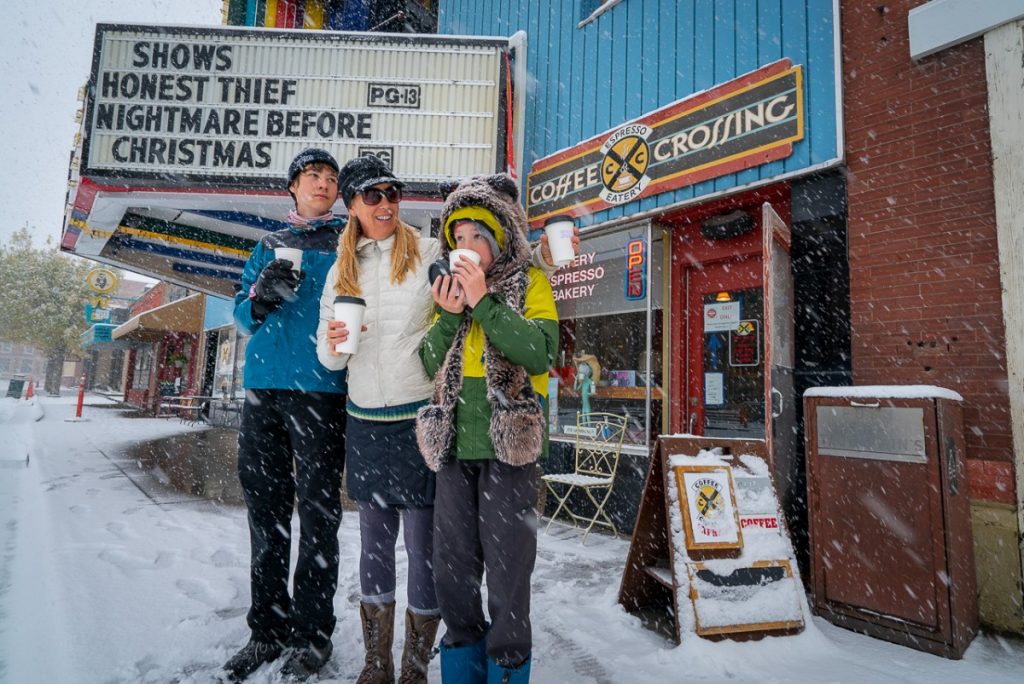 Livingston is a winter wonderland for both outdoor adventure and surprisingly sophisticated lodging, dining, shopping and arts. Local's favorite winter recreation includes; cross country skiing or snowshoeing through pristine winter landscapes, ice skating in town, and soaking in outdoor Paradise Valley hot springs.
Historic downtown Livingston feels like an authentic old west movie set with brick storefronts, murals, and vintage neon with mountain peaks in the background. But the shops, restaurants, galleries, bars and breweries within are distinctive, vibrant and brimming with quirky charm. You'll find photo-worthy sights at every corner, there are usually film crews shooting in the area and if you run into film and music stars; the Livingston way is to tip your chin in their direction but let them remain incognito.
Livingston's lodging options are diverse, ranging from the historic Downtown Murray Hotel – Anthony Bourdain's pick for top ten hotels in the world – to luxury lodging, family budget options, and small Western themed motels.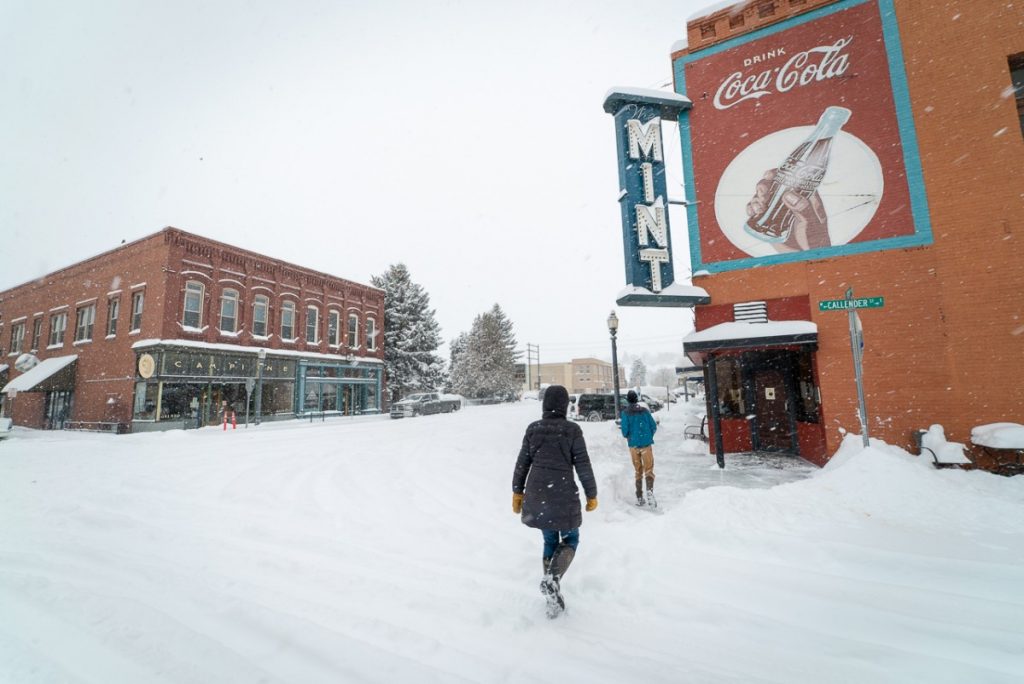 PLAY
Livingston is the playground of cowboys and ranchers, movie stars and musicians, writers and artists alike. Visitors, locals, and legends are treated to the same casual, small-town friendliness.
Tour Livingston's year-round Yellowstone Gateway history museum and dozens of art galleries. Treasure hunt in downtown boutiques to score vintage, handcrafted and upcycled bespoke goods, records and books, handmade chocolate, gifts and toys galore, snazzy western wear and practical winter gear, unique art, locally made brews and foods – and you will likely meet the business owner or maker in person as there are no chain businesses downtown. 
Take a break to paint pottery with the kids, enjoy a spa treatment or yoga class, and relax in the playgrounds, trails, and parks throughout town, and take the family to the new skating rink at the Fairgrounds.
Read Also: Escape the Bitter Cold and Visit Paradise in Okeechobee
Livingston is a foodie paradise, choose from farm-to-table restaurants and markets with vegan options, fine dining, ethnic foods and rustic steakhouses. You'll find sushi and seafood, gourmet wine shops and regional beer store, vintage cafés, bakeries, and plenty of coffee shops, bars and two breweries. Come hungry, leave sated.
Livingston is home to events that appeal to every taste with frequent author readings and book signings (we have more writer per capita than New York City), live music and theatre, film and brew festivals. Like the Jimmy Buffett song "Livingston Saturday Night" you'll be rockin' and rollin' whatever adventure you choose.
SEIZE THE DAY
Access wild and scenic places off the beaten path year-round including eight state parks, fourteen fishing access sites, several dozen trailheads, and Bridger Bowl ski resort; all under an hour drive from Livingston. Rent bikes, snowshoes, cross country skis, and ice skates to play in our Winter Wonderland. Book local guides for a Yellowstone wildlife safari, back country horseback ride, llama pack trip, or fishing expedition.
Enjoy Montana's legendary big sky at night with stories around a campfire, star gazing, boogieing to live music, and a Montana must – soaking in hot springs. Come experience epic in Livingston!