Where Small Town Meets Big Adventure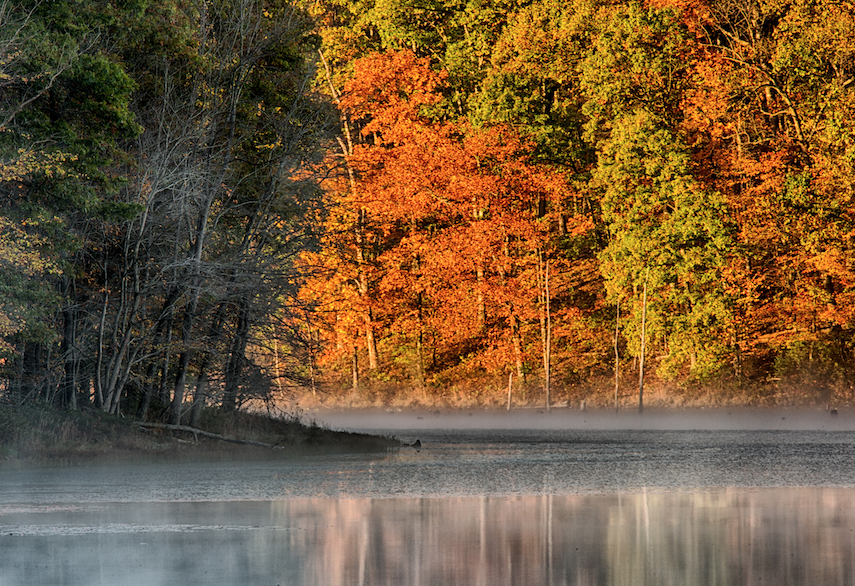 Leave behind your everyday worries and "Get to the Heart" of West Virginia's Eastern Panhandle, Martinsburg, Berkeley County, WV, where small-town meets big adventure.
Here, you can shop in eclectic stores, browse vibrant farmer's markets, visit the many galleries of amazing artists, and savor a variety of delicious delights.
As the summer season comes to an end and the refreshing breath of fall arrives, opportunities to spend time outdoors abound in Martinsburg and the greater Berkeley County area.
You will find plenty of stunning hiking trails perfect for folks looking to head off the beaten path. Try out the Tuscarora Trail, which is a long spur off of the Appalachian Trail. A large portion of the trail's 33 miles winds through the beautiful 23,000-acre Sleepy Creek Wildlife Management Area, where you'll also encounter Sleepy Creek Lake – a 205-acre impoundment that is nestled among the rolling hills and is the perfect destination for a day on the water. Paddle around in a canoe, kayak, or do a bit of fishing by the lake shores—you may be greeted by one of our local beavers, otters, or soaring bald eagles; you won't be disappointed with the incredible views
The fall season means a plethora of fresh vegetables and gourds. And there are plenty of farm-fresh markets in the area. Stop by Orr's Farm Market for an extensive selection of fresh produce and the option to pick-your-own berries, cherries, and grapes depending on the month. Also stop in at Butlers Farm Market for freshly picked produce, jams, jellies, and fresh-baked pies. Try several different West Virginia wines at Taylor's Farm Market. Or visit a WV Conservation Farm of the year honoree—Kitchens Farm Market—for fresh produce and local beef. 
Geocaching Destination
Berkeley County is also known as a geocaching destination. With more than 57 active caches that have earned nearly 15,000 favorite points, Berkeley County is an unforgettable adventure that offers challenging caches for all experience levels. Challenge yourself on the newest geocaching trail, Berkeley Gadgets, which features 18 gadget caches.
Cap off your outdoor adventure in Berkeley County with a well-earned victory of a delicious meal in Martinsburg's eclectic downtown food scene. Indulge in a spa treatment while you're in town. Visit one of the most famous distilleries to come out of the area—Black Draft Distillery. And before you leave, enjoy the eclectic shopping throughout our downtown corridor.
It is your turn to get away, relax, and unwind in our beautiful piece of "Almost Heaven."
Change your view from the office window to the beautiful Fall scenery of Martinsburg, Berkeley County, WV. Plan your custom vacation and outdoor adventures today at TravelWV.com.
The Martinsburg-Berkeley County CVB can be reached at 304.264.8801. Try out our free app, "Visit Martinsburg, WV."