Homemade Ice Cream, A Libation Trail, & Beautiful Fall Colors Await You in Harford Maryland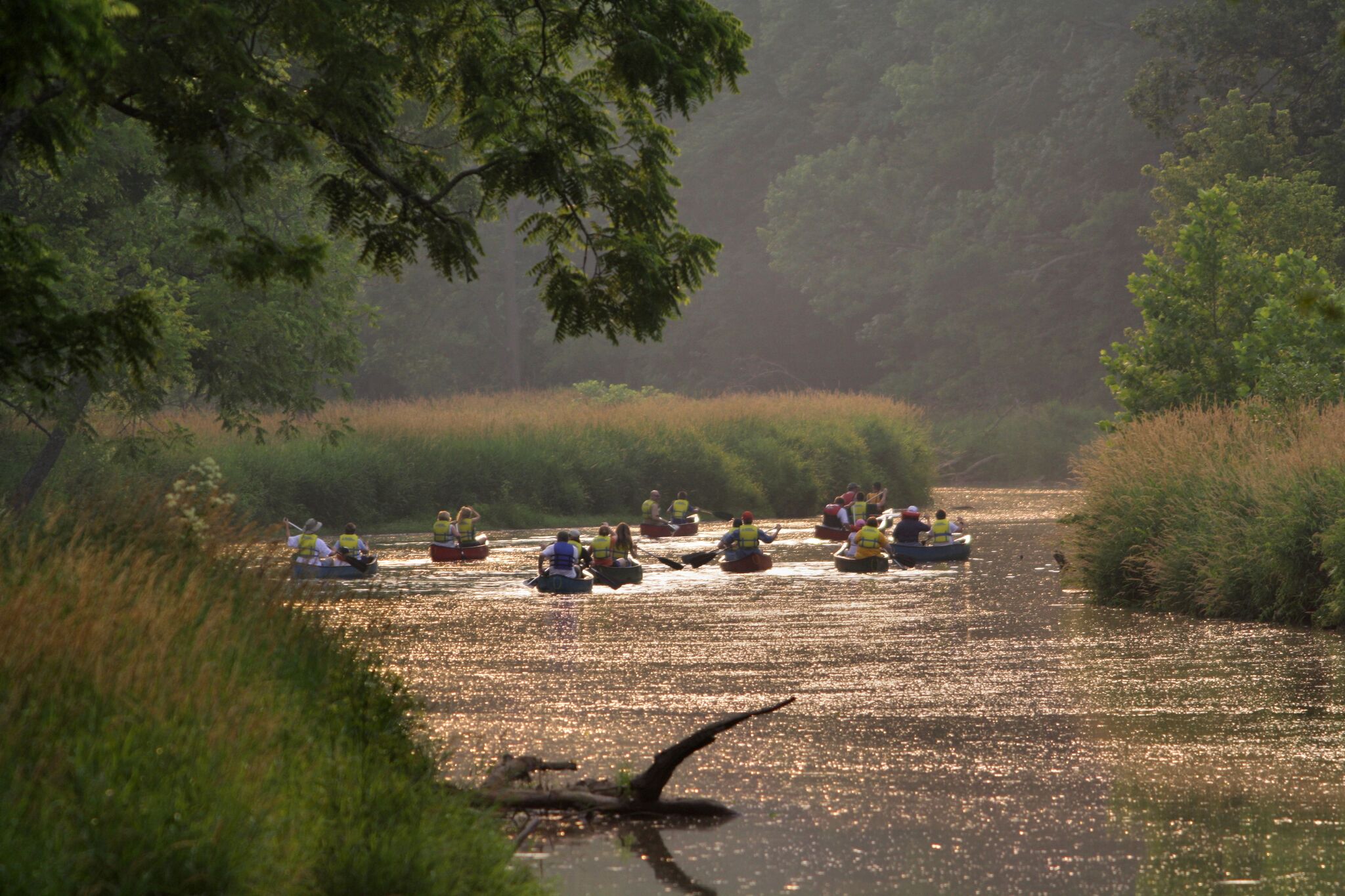 Fall is a wonderful time to visit Harford County, Maryland. We are located at the top of the Chesapeake Bay and a convenient stop for travelers along I-95. Slow down as you take in the waterfront views along the Chesapeake Bay. As the leaves change color and paint the landscape, explore beautiful hiking trails, nature centers, or an award-winning topiary garden. With eighty-nine county parks and three state parks, you will never run out of new places to explore.
The best way to experience the beauty of our waterways is from a boat or a kayak. Havre de Grace offers several boat launching sites, transient piers and slips for boat owners. Not a boat owner? Rent a kayak or stand-up paddleboard at Havre de Grace Marine Center or Ultimate Watersports in Joppatowne. Relax as you float in the natural surroundings of Deer Creek on a sunrise or sunset guided canoe trip at Eden Mill Nature Center.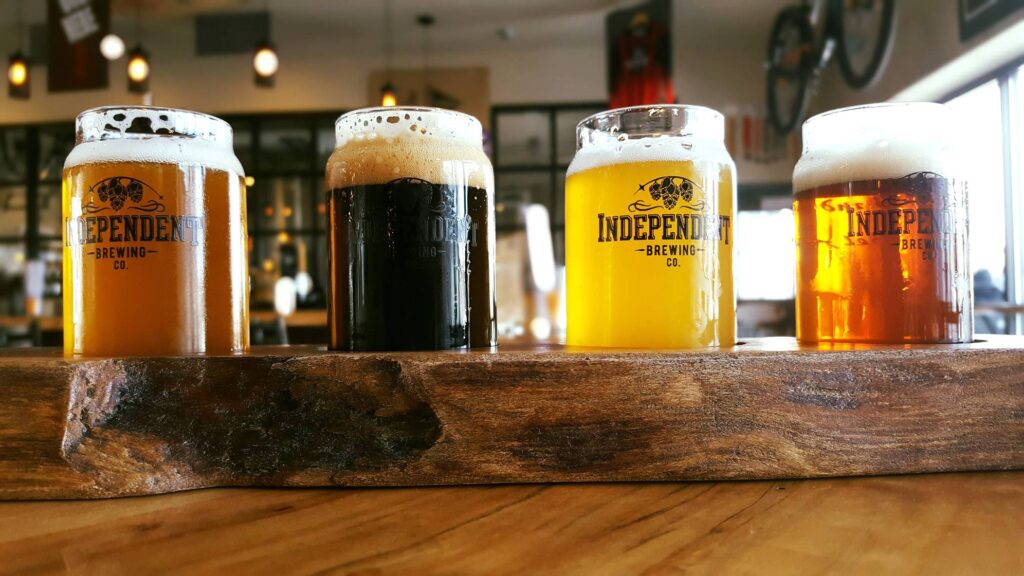 The King and Queen Seat in Rocks State Park is a spectacular 190-foot-high rock outcrop overlooking Deer Creek. According to legend, the throne-like rock formation was where Susquehannocks, a local Native American tribe, once sat in tribal council. The main section of the park includes three picnic areas, 3.5 miles of hiking trails, and access to Deer Creek, which is ideal for fishing, wading, and tubing.
Susquehanna State Park is home to some of the most popular mountain biking trails in Maryland and the Susquehanna River itself beckons fishermen and boaters alike. Discover the Rock Run Historical Area with its working grist mill showcasing a 12-ton water wheel, the Archer Mansion, Jersey Toll House, Susquehanna Tidewater Canal, and newly remodeled family-friendly campground. Boat ramps are available, as well as kayaking and tubing.
As you explore our open spaces, you are going to want to visit some farms and orchards. The Harford County Barn Quilt Trail is a collection of colorful, unique, and painted quilts mounted on barns and agricultural buildings spanning all corners of our beautiful county. Fall leaves will create a stunning backdrop to these quilt designs. As you follow the Trail, take time to savor some Maryland crab soup, taste freshly picked produce or sample homemade ice cream, and watch the sunset with a local craft beverage. 
Harford County has no shortage of incredible sweets, but one thing we do exceptionally well is ice cream. Whether you prefer soft serve, homemade, waterfront views, or straight from the farm, here there is a flavor for everyone. Several locations specialize in cow to cone. Enjoy your ice cream in an outdoor setting overlooking the farm where the ice cream was made.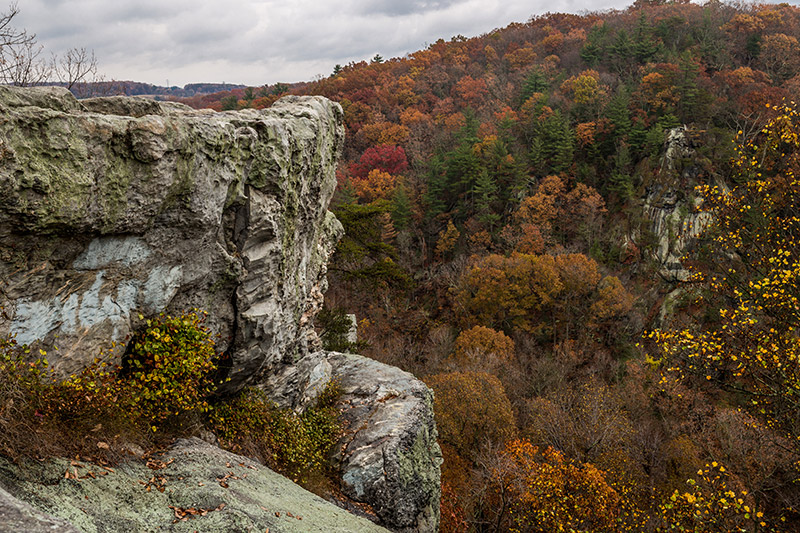 You will come for the brews, wines, and spirits on Harford County's Libation Trail, but you will probably stay for the good vibes. Here you will find live music, games, food trucks, and special events. This Trail takes you to eleven stops that serve up a unique combination of locally produced craft beverages and atmosphere. Visit just one, or schedule multiple outings throughout the year. Each is a one-of-a-kind experience. 
Read Also: Harvesting Happiness/ Fall in Georgia's Apple Capital
Brighten you day and look at magnificent murals created by passionate artists and community groups. Harford County's Mural Trail features the diverse range of art within our county. The artwork on display has something to suit all tastes – conservative to radical, quirky to bizarre.
Plan your memory making trip to Harford County by going to VisitHarford.com or download the free Destination Harford App today.