Finger Lakes is an ideal wine destination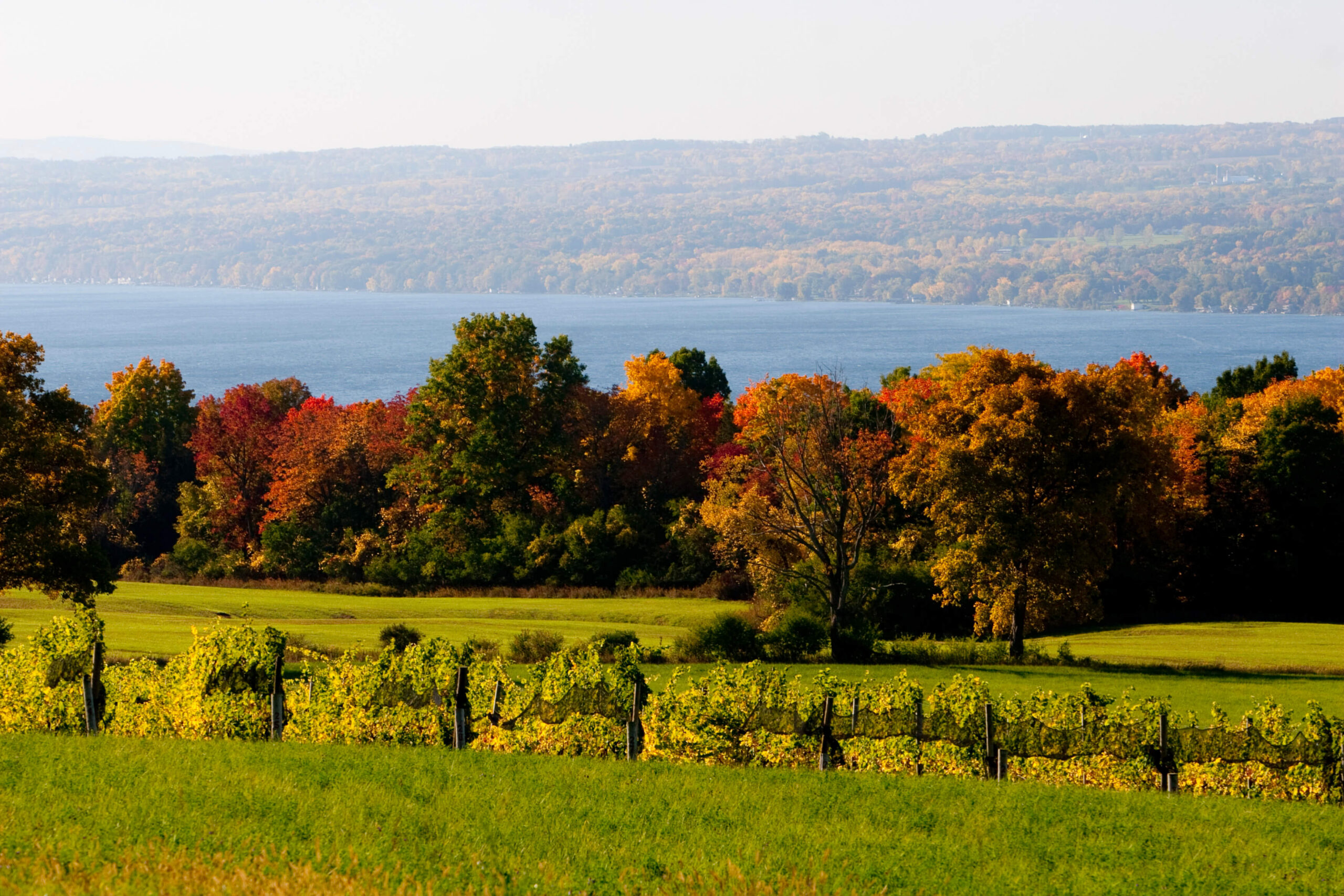 Savor the Finger Lakes Wines of Cayuga County
Make your Finger Lakes vacation truly memorable by visiting Cayuga County's wineries. The Finger Lakes region is internationally renowned for Riesling, but also known for its Cabernet Franc, Pinot Noir, Sparkling Wines, Chardonnay and Ice Wine, as well as wines made from Native and French American Hybrid grapes.
Meet the winemakers, tour the vineyards, take part in special events and taste award-winning wines. Most of Cayuga County's wineries are relatively small giving you a chance to get up close and personal with the people that grow the grapes, make the wines, and serve visitors.
Finger Lakes wineries are open year-round so there is no one time to visit.  Consider what other activities you want to take in during your visit to the Finger Lakes. If it's boating and swimming you are looking for then you'll want to come during the summer months.  More interested in leaf peeping and harvest festivals? 
Read Also: A Getaway Worth Remembering
You will find October is ideal.  But, if you really want to have an intimate, relaxed wine tasting experience, the winter and early spring months are a great time to visit and you will find lodging prices are very attractive as well.  With ten wineries in Cayuga County and more than 200 in the Finger Lakes Region, you will probably want to spend a few days tasting and exploring the region. 
With a bounty of local farmer's markets, our restaurants and chefs delight in putting together original farm to table experiences, every day of learning about wine can end with a fabulous meal.
Craft Breweries & Cider
Visiting a microbrewery or cidery is another great way to experience the flavor of Cayuga County. Sample an ice -cold beer brewed from the finest and highest quality ingredients or an artisan hard cider made from local apples. You will definitely want to take a growler or jug home to remember your Finger Lakes tasting experiences.