Discover a better Perspective in Rabun County, Georgia!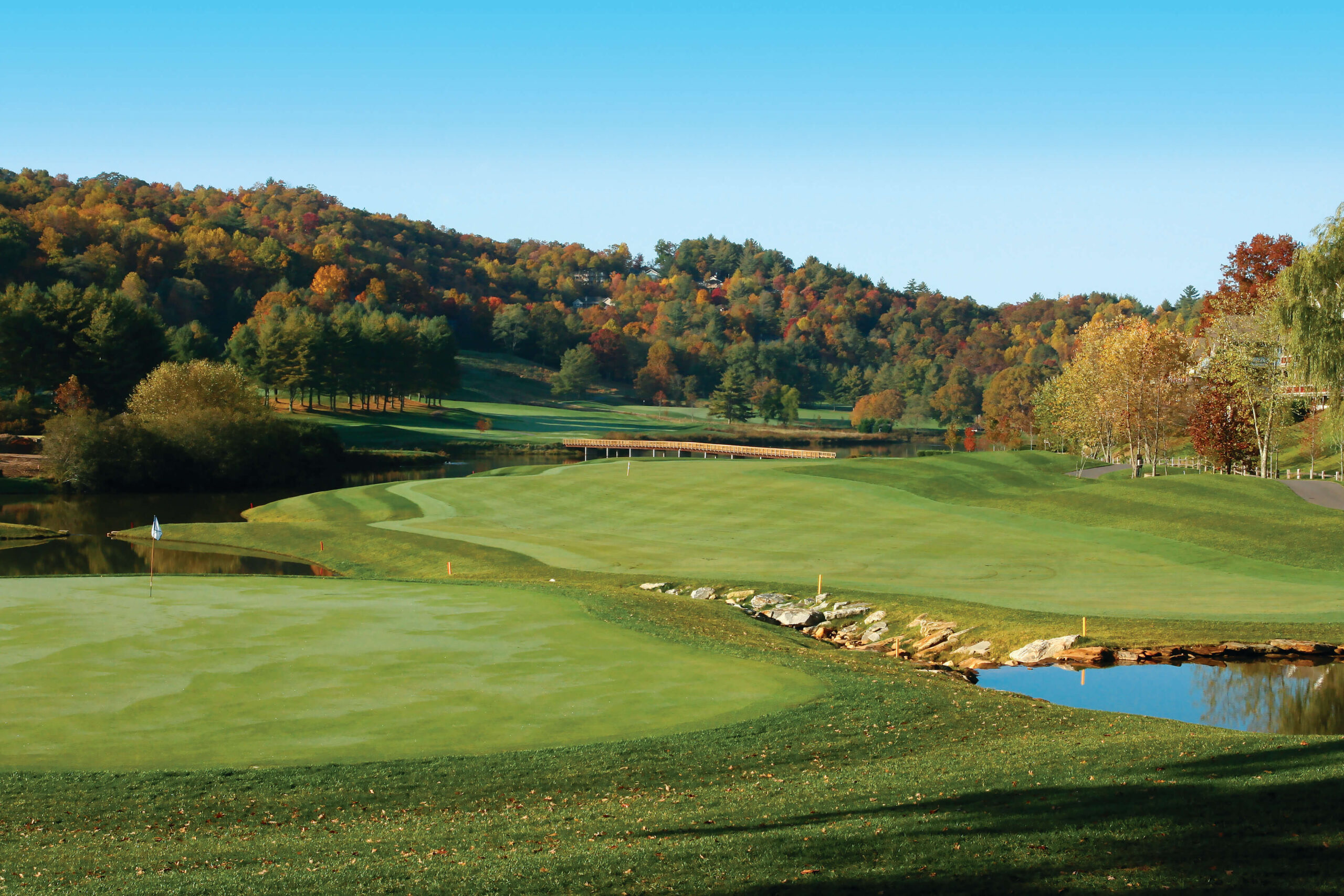 Need to get out and get a better perspective on life? Then come to Rabun County, where social distancing comes naturally! Close to everything yet worlds away, Rabun County, nestled in the heart of Georgia's Appalachian Mountains, offers visitors a wealth of unique and wonderful experiences. All of which come with wide open spaces, fresh air and sunshine. Whether you're hiking, biking or riding through Rabun County, you'll discover amazing things to see, taste and do around every bend and behind every tree. From thrilling outdoor adventures to fine wines and Farm-to-Table dining, there are discoveries enough to fulfill every soul. And at the end of the day, the best discovery you'll find, may just be yourself!
With three state parks, Tallulah Gorge, Black Rock Mountain, and Moccasin Creek, camping, hiking and fishing is available year-round for you to enjoy a crackling campfire, landing a beautiful rainbow trout or a peaceful stroll through the woods towards a stunning waterfall. The scenic beauty of these parks and their trails is magnificent whether viewed from Tallulah Gorge's suspension bridge or the overlook at Black Rock Mountain, where you can see for over 80 miles!
Even beyond the parks, outdoor activities abound throughout the county. No matter what your "ride" is, from world class ziplining tours 250 feet above the canopy or rafting and kayaking on the Wild and Scenic Chattooga River to a leisurely horseback ride through a mountain stream or a glorious mountain top round of golf, you'll find variety and excitement to satisfy every sense of adventure.
But if culinary action is what you seek, then Rabun County has you covered. As the State's Farm-to-Table Capital, this little neck of the woods is home to some of the finest in fine dining. Take local chef and former rock drummer, Vincent Scafiti. Originally from a Sicilian Ohio family, his background isn't only in music but in food as well. His passion for food was cultivated early as the result of being part of traditional family meals prepared and served with attention to detail, perfected recipes and watching others' ability to create meals with farm fresh ingredients and lots of love. And he has taken this passion on the road too. You may have spotted him at the prestigious Aspen Food & Wine Expo participating in a seminar or at Tutti's Trattoria managing a 16-burner sauté station.
Vincent has also worked for and with many world-renowned chefs, including Chef Jean Pierre Brieher, The Left Bank, Ft. Lauderdale, Florida and G. G. Romano, Papparazzi's, Manhattan, NY., New York. But here in Rabun County, at his Farmhouse Market, is where he chooses to exercise his unique gifts today, transforming locally mountain grown herbs, produce, eggs and meats in to sensational culinary experiences. The Farmhouse Market offers gourmet take-out, al-fresco dining and live music, of course! While indulging our appetite, his is for creating the truest farm-to-table meals possible. His food philosophy is almost Zen, simplicity above all… uncomplicated, pure enjoyment, attention to detail, exceptional quality and just plain wonderful. 
Read Also: Commerce Chenango, NY
And there's more! In addition to its many notable dining establishments, Rabun County also features four fabulous wineries, where the views are as spectacular as the wines, two award winning artisan distilleries and a fun and friendly craft brewery to relax in and enjoy the warmth and charm of true Southern hospitality… hospitality you'll find in every corner of this quaint yet progressive mountain retreat. Come see for yourself! Start your adventure exploring Rabun County and all it has to offer at ExploreRabun.com.