Have Your Steak, and Eat It Too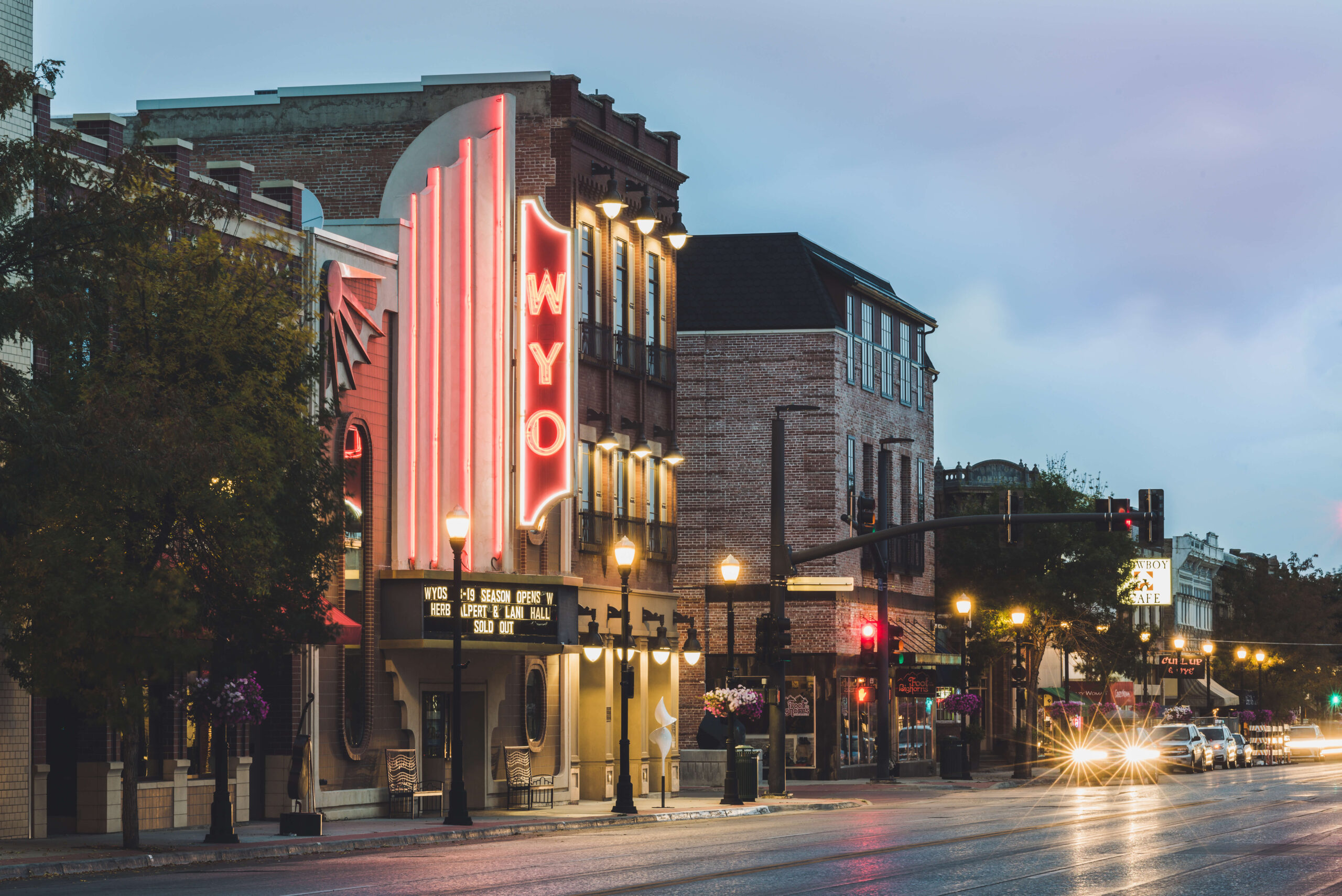 Sheridan's culinary scene is having a moment. Out here in northern Wyoming, in the heart of the great state's cattle country, you will find restaurants serving up some of the finest cuts of steak you have had in your life. Staple establishments like the Rib & Chop House carve up cowboy-quality tenderloin filets, while Wyoming Cattle & Creek dishes a hickory smoked prime rib melt so savory that it should be outlawed. These, and other kitchens, have begun working with a local startup called Truly Beef, owned and operated by Cathryn and Taylor Kerns, whose rangeland heritage is tethered to the Double Rafter Ranch, homesteaded in the 1880s. For thrill seekers after the most authentic Wyoming experience available, there is nothing like a Double Rafter Cattle Drive. 
Sheridan County
Yet gastro bliss in Sheridan County goes beyond the beef. Rising culinary stars have moved into the mountains from the coasts, and their hitching posts have quickly become beloved by the outlaws and icons of the west. Chef Travis Sorenson has created a restaurant that fuses West Coast sensibilities with Wyoming culinary traditions at birch, where you will find eclectic creations like the Reuben spring roll and milk-braised, bone-in bison short ribs. Uptown Shabby has brought a fresh, whimsical vibe downtown, and dishes absurdly inventive combinations that have no business being as delicious as they are, like the monkey burger (1/2 lb patty, mozzarella, bananas, spinach, onions, peanut butter, served on a cinnamon croissant).
Bozeman Stable Grillroom & Saloon
Down the block in the cozy hamlet of Big Horn, you'll find the Bozeman Stable Grillroom & Saloon, formerly the Last Chance Saloon, so named as it sits at the base of one of the most notorious mountain roads in the Bighorns. The Last Chance was a beloved hideaway of author Ernest Hemingway (he called it a "clean, well-lighted place"), while today the Bozeman Stable dishes Papa-inspired cocktails, and classics like the Little Goose Canyon mussels. Yes, Wyoming remains landlocked (as far as we know), but it is fun to imagine a clear mountain stream overflowing with mischievous oceanic mollusks.
In days past, our trio of mountain lodges – Bear Lodge, Elk View Inn, and Arrowhead Lodge – were remote outposts where weary travelers would bed down on the long road between Yellowstone National Park and Mount Rushmore (Sheridan is roughly the halfway point between the two). Since COVID-19 exposed Wyoming's legacy of generational social distancing, the lodges have become rustic retreats for folks from across the nation. Indeed, the ideal of Wyoming as a safe space during the madness of the last year has served to showcase the rich culinary tradition of local cookeries.
As you wander back toward civilization, treat yourself to a fresh slice of pie and local coffee at the Branding Iron Café in Dayton, then sip great Wyoming wines as you weave winter tales of all your trails at the Gallery on Main. Don't skip the Innominate Coffehouse and Bakery in Ranchester; you absolutely do deserve a crostata rustica and a fluffy cinnamon roll after all your hard work. Or perhaps you're in the mood for something hearty – then you'll want to fuel up with a classic chicken fried steak at the Wyoming Buckshot Saloon.
Welcome Market Hall
Opened in 2020, the aptly named Welcome Market Hall transformed the historic bones of a 19th century rail depot into a gastronomic concourse that you'd expect to find in a city like Austin or Fort Collins. Also new to Sheridan is Mydland Market, reviving the concept of the neighborhood pub with its location on the north side of town, a place known for its sweeping Cloud Peak Wilderness vistas and pastoral graces.
Travelers heading to Sheridan will find sensational pub grub at the likes of The Pony Grill & Bar (try the Bomber Mountain wings, made with local craft ale), and Bistro 307, which serves up incredible smokehouse classics. Breakfast is beautiful business at the 100+ year old PO News and Flagstaff Café, the Cowboy Café, where only the adventurous dare take a stab at the elk and bison breakfast skillet.
And what would any self-respecting foodie town be without a bustling food truck armada? Rumors persist that there are more food wagons in our fair town, per capita, than anywhere in the US. There's great diversity in the scope of what's for sale, with southwest and Mexican inspired Bonafide (chef Antonia Miller was named Sheridan's 2019 Small Businessperson of the Year), WYO Thai's classic south east Asian cuisine, Hetty's Pizza's wood-fired pies, and plenty more.
In case you did not know, craft is king out here in Sheridan. Black Tooth Brewing pushed Wyoming's craft craze into hyperdrive when it opened in 2010, and after one sip of a Lazy Hazy IPA you will understand why. Luminous Brewhouse and Smith Alley Public House have since followed suit, while the Koltiska Distillery offers guests an opportunity to sample craft cocktails made with whiskey, gin, and vodka, each inspired by more than 100 years of local family lore. 
All this begs a simple question. Why Sheridan, and why now? This artsy little outdoor playground at the base of the Bighorn Mountains is not just the finest postcard-perfect western getaway in the United States; it is also among the best small towns in the nation to live, work, and raise a family. For the burgeoning culinary kingpin, Sheridan County is where you can have your steak, and eat it too.
For a complete list of activities and attractions in Sheridan County, as well as a guide to more than 50 dining establishments, visit us at sheridanwyoming.org