Alexandria-Pineville, LA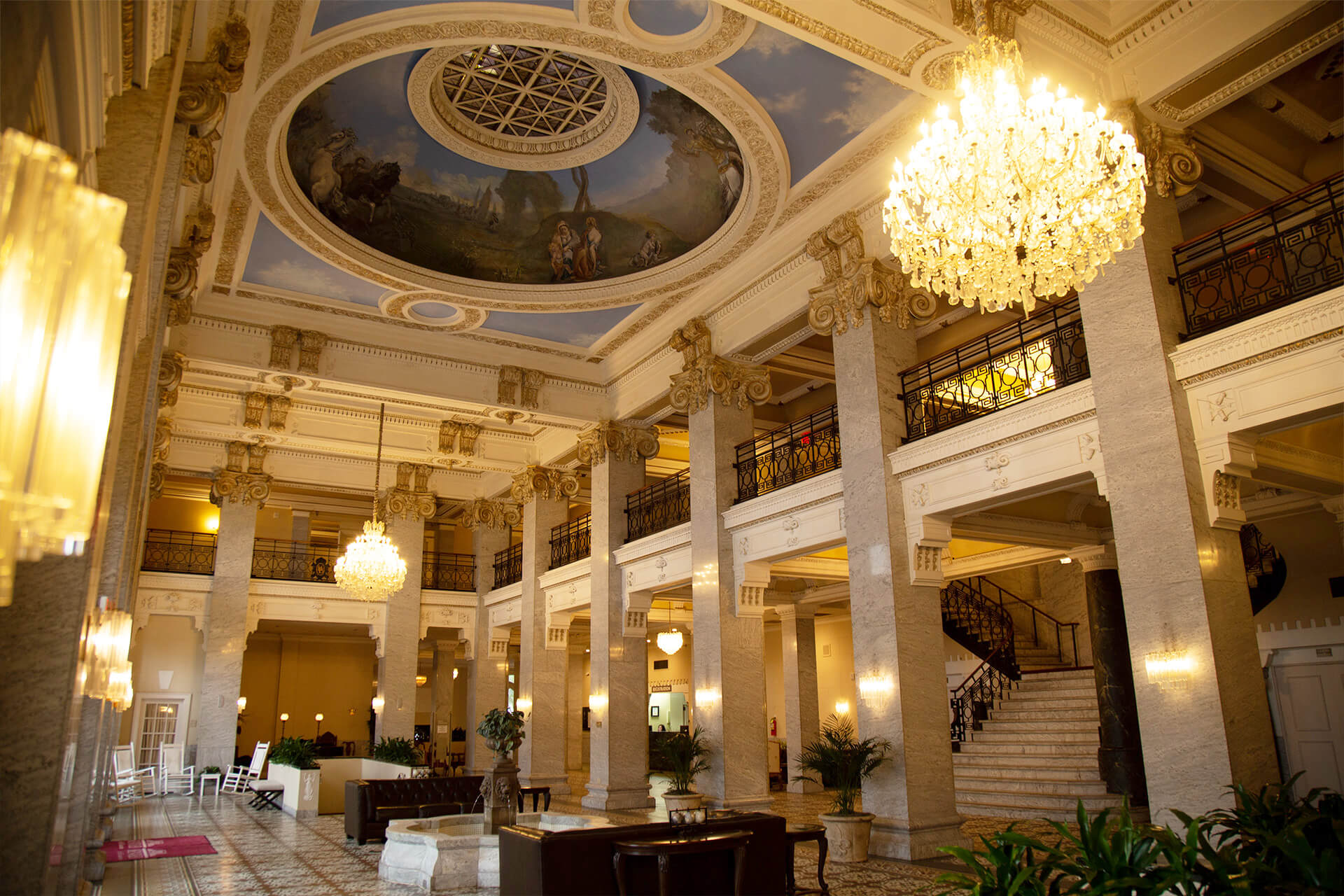 Filled with inspiring flavors, rich history, and a culture all its own, Central Louisiana is truly one of a kind. At the heart of this unique area, the cities of Alexandria and Pineville straddle the Red River forming a hub of arts and culture easily accessible from all four corners and by air, making it the perfect home base for your Louisiana adventure. Here, Cajun traditions, rich military history, and scenic byways can be found alongside all of the modern amenities of a Southern city. 
Alexandria and Pineville
The Alexandria Museum of Art, Central Louisiana's only accredited contemporary art museum, is located in Alexandria's Downtown Cultural Arts District overlooking the scenic Red River. The Alexandria Museum of Art has promoted understanding and appreciation of art through four decades of exhibitions, concerts and educational outreach programs and holds more than 800 original works of art in its permanent collection. Moreover, The Alexandria Museum of Art entices visitors of diverse tastes with rotating exhibitions of art from their extensive collection, traveling exhibitions from around the world, and exceptional contemporary artists.
The scope of the AMoA permanent collection encompasses prominent 20th-21st century artists from Louisiana and the South as well as artists who have influenced or been influenced by the South. Highlights include a large collection of 20th century modern printmaking techniques, gelatin prints by Elemore Morgan, Sr., high quality examples of Newcomb College Art Pottery, and significant works by Southern artists such as Clementine Hunter, Margaret Evangeline, Ida Kohlmeyer, Emery Clark, Hunt Slonem, and Will Henry Stevens. 
Kisatchie National Forest
In the forested piney hills and hardwood bottoms of Central Louisiana lies Kisatchie National Forest. It is one of the largest pieces of natural landscape in Louisiana and the only national forest in the state, with some 604,000 acres of public land, more than half of which is vital longleaf pine and flatwoods vegetation supporting rare plant and animal species. Located within Kisatchie National Forest are many scenic areas ideal for bird watching, photography, backpacking, canoeing, all-terrain vehicle trails, boating, camping, cycling, fishing, picnicking and swimming.
The forest has more than 40 developed recreation sites such as Kincaid Lake Campground- a modern, forested paradise, complete with a fishing pier, swimming, area, and boat launch. With over 100 miles of trails for hiking, mountain biking and horseback riding, Kisatchie National Forest is also home to The Wild Azalea National Recreation Trail, which carries the honor of being the longest hiking trail in the state.
National Recreation Trail
The Wild Azalea Trail has been designated a National Recreation Trail because of the outstanding scenic values gracing the path including lazy creeks, longleaf pines and the trail's breathtaking namesake azalea blooms. A robust sportsman's culture is nurtured by other outdoor opportunities in the area including two beautiful and challenging golf courses and Lake Buhlow in Pineville. Known as "The Fastest Lake in the USA", Lake Buhlow holds several world outboard speed records for high-speed motorboat racing and hosts a variety of outdoor events including the annual Louisiana Dragonboat Races.
Read Also: Tangipahoa Parish, LA
Discover even more of Central Louisiana's charm and southern hospitality at Quebedeaux's Cajun Cafe. Enjoy authentic, award winning Creole Cajun French style creations in a warm and inviting atmosphere. Executive Chef and Owner John Valenzuela perfected his passion for flavor in New Orleans training under the legendary late Chef Paul Prudhomme. Creating a unique Cajun experience for each customer is a top priority for Chef Valenzuela, known for his passionate, refined technique and elevated Creole Cajun staples made using the finest ingredients. Hungry for more? With so much to explore, you'll want to stay awhile. To plan your trip, visit alexandriapinevillela.com.