TOUR AMERICA: UNFORGETTABLE HOMETOWNS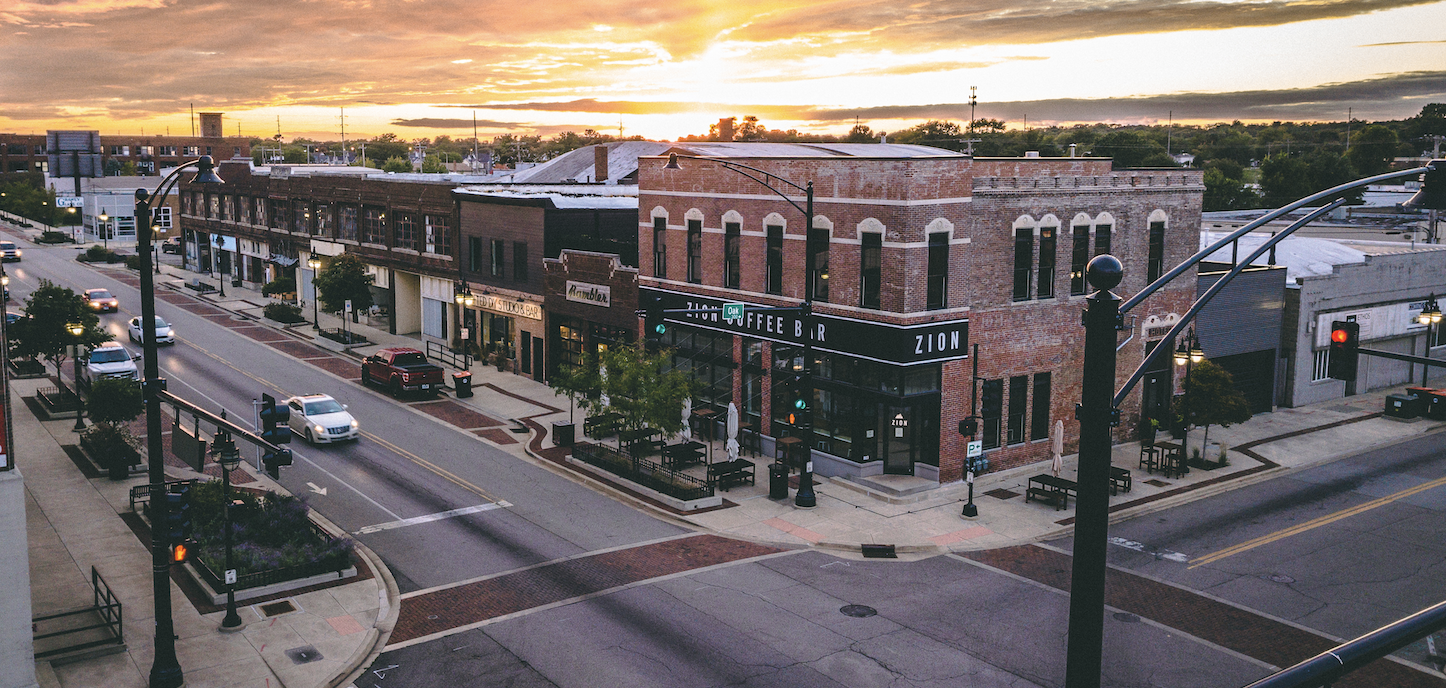 PEORIA, ILLINOIS
Formally known as the "Whiskey Capital of the World," Peoria, Illinois, is an unexpected gem on the Illinois River. This historic river city is thriving with an eclectic mix of boutique shops, craft distillers, museums, galleries, and farm-to-table cuisine.
Diverse neighborhoods, businesses, and people make Peoria a thriving, vibrant, and inclusive mecca for residents, visitors, transplants, investors, and entrepreneurs. This hidden treasure destination in Central Illinois has earned the distinction of being one of the most affordable places in the U.S. to buy a home. According to Realtor.com, the median price for a home in Peoria is $98,000, a far cry from the median price across the country, $392,000.
History buffs, nature lovers, and festivalgoers are attracted to Peoria year-round. In autumn, the landscape is covered in vibrant fall foliage and festival tents. In winter, a blanket of frosty white and twinkling lights cover the town. And in spring and summer, the warm weather entices residents and tourists to partake in outdoor adventures, performances, and markets.
HISTORY OF INNOVATION.   
Peoria has a rich history of making things—from cigars and bicycles to bricks and plows, nails and gloves to crackers and pottery, washing machines and caskets to automobiles and peanut roasters, oil burners and kitchen ranges to lawn sprinklers and lift trucks, steel fabrications and tractors to beer and whiskey. 
The creative integrity of Peoria's entrepreneurial spirit remains. Enriched by its industry, Peoria fuses its manufacturing roots with new technologies, paving the way for greater innovation, creativity, and collaboration in the future.
HEALTHTECH HUB.   Nationwide, the HealthTech industry is changing the future of medicine by blending health and technology. Peoria is an emerging HealthTech hub. Home to startups harnessing the power of technologies such as artificial intelligence, machine learning, cloud computing, blockchain, robotics, telemedicine. And connected medical devices to advance a data-driven healthcare system.
Greater Peoria is also home to some of the most brilliant medical minds. Staff at hospitals such as OSF HealthCare, headquartered in Peoria, are making groundbreaking discoveries in clinical research and digital health innovation, and the city boasts several acclaimed medical teaching hospitals.
COMMUNITY OF FAITH.   Whether Pentecostal, Roman Catholic, Jewish, Islam, Hindu, Buddhist, Christian, folk religion, Unitarian, or unaffiliated, you can find a little corner of Peoria where your heart, soul, and spirit can thrive. This County is home to more than 500 places of worship.
Since Peoria's cultural diversity is vast, religious beliefs and secularism go hand in hand. The cultural kaleidoscope created by Peoria's diverse lifestyles, including food and festivals, is evident in the Peoria Area events like Erin Feis, Oktoberfest, India Fest, River City Soul Fest, Fiesta en el Río, Pride Fest, and the oldest consecutive Santa Claus parade in the nation.
DIVERSE CITY.   
This Place is acclaimed for closely reflecting the diversity of the United States population in terms of race, income, age, rural and urban living, business interests, and educational background. This diversity combined with its location in the heart of the country makes Peoria an ideal place to take the "pulse of the nation" on consumer products. Peoria is one of the nation's strongest test markets. Pampers disposable diapers, McDonald's McRib sandwiches, and New Coke were all marketed in Peoria before being sold across America.
Peoria's Midwestern values, welcoming communities, and warm hospitality are fundamental to our eclectic culture. Discover the magic of global and regional culture colliding in our farm-to-table cuisine. Discover the diversity of our neighborhoods, businesses, and people. From Lebanese Itoo Societies to the Black Business Alliance to the Islamic Center to Hispanic-Owned Peoria, discover for yourself the vibrant, inclusive place that is Greater Peoria, Illinois.