Leavenworth, KS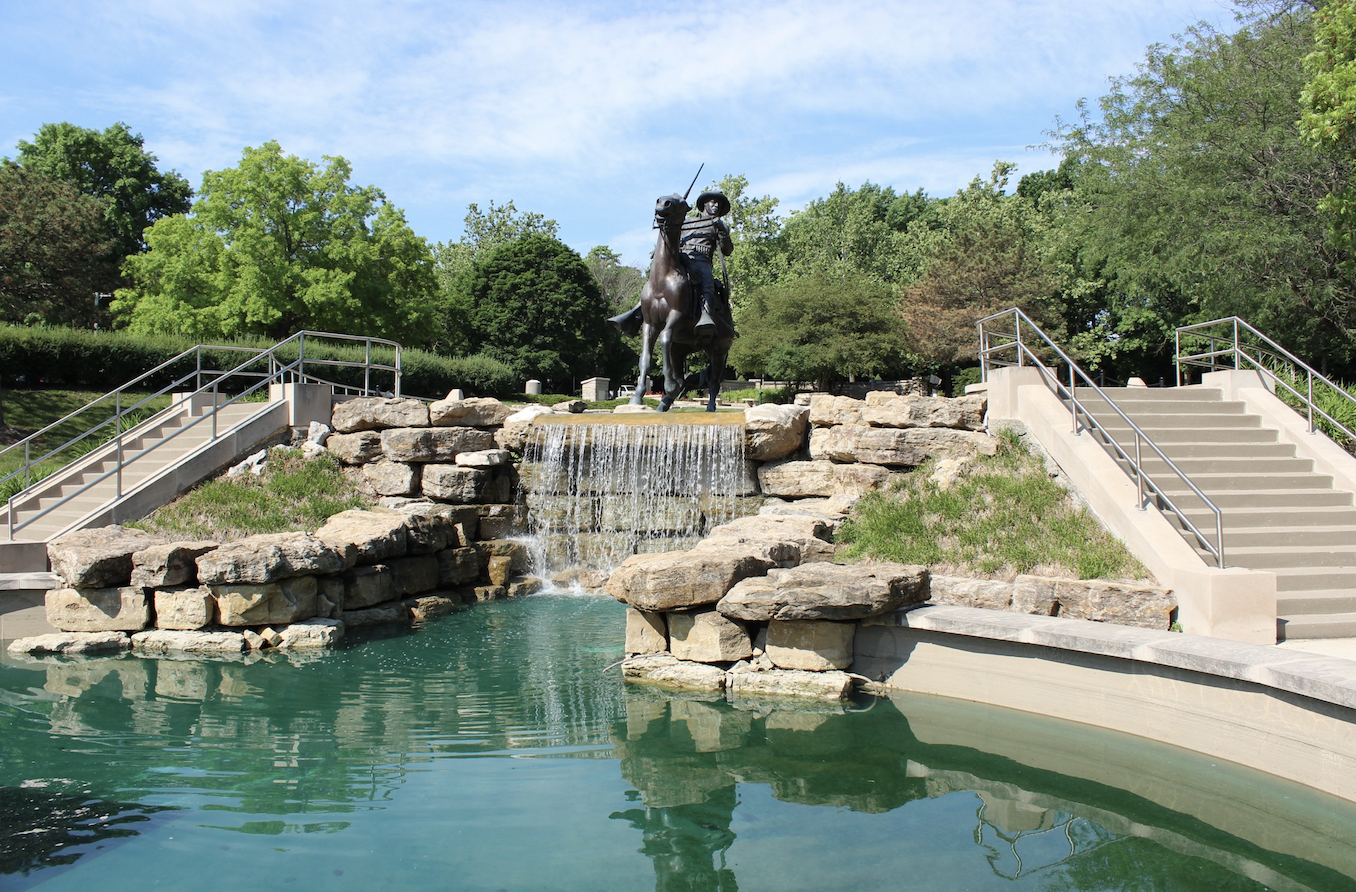 Leavenworth is the "First City of Kansas" and was incorporated in 1854. The historic, quaint City of Leavenworth invites you to come and explore our beautiful city! Leavenworth is the ideal place to discover the state's history. From some of our most famous residents and visitors which include Lewis and Clark, Buffalo Bill Cody, Abraham Lincoln and Susan B. Anthony, the growing town of Leavenworth became the "Jumping off point to the West."
The city's major attraction, historic Fort Leavenworth, is the oldest (founded in 1827) continually operating U.S. Army post west of the Mississippi. The Frontier Army Museum at Fort Leavenworth features a Lewis & Clark exhibit and houses one of the best collections of 19th century military weapons and equipment.  The inspiring Buffalo Soldier Monument memorializes the African American soldiers of the 9th and 10th Calvary. The Fort's National Cemetery is one of the first 14 national cemeteries established by President Abraham Lincoln.  
In the City, you can view magnificent vintage homes in a host of styles, Victorian, Queen Anne, and Italianate dating from the mid-1800's and tour the 1882 Victorian Carroll Mansion.  Enjoy a diverse variety of dining choices including over 20 International restaurants serving up their specialties. Experience self-guided historic place and Fort Leavenworth interactive waysides tours. Stroll along the Missouri River, become a kid again and take a ride on a restored 1913 antique carousel. And shop in a wide variety of eclectic shops in the 28-block historic downtown shopping district and throughout the area.  
With our close proximity to both Fort Leavenworth and Kansas City, This place is an ideal choice for your next family weekend getaway or business retreat, meeting, or conference. We look forward to making your time here a success. For more information go to www.visitleavenworthks.com or call 913-758-2948.