Embark on a nautical adventure this summer in League City, a breathtaking sailing and water destination.
Sail across the glistening waters of Clear Lake, where gentle breezes, picturesque landscapes, and stunning sunsets create an unforgettable experience for water enthusiasts. Looking for the perfect summer destination? Look no further than League City, a hidden gem just 30 minutes outside of Houston. With its idyllic waterfront location, League City offers a plethora of family-friendly events and activities that guarantee a memorable summer experience.
Outdoor enthusiasts will be delighted by the abundance of outdoor adventures available in League City. From hiking and biking trails to kayaking and fishing, there's no shortage of opportunities to connect with nature. Explore the picturesque Clear Creek Paddle Trail or embark on a thrilling boating excursion on Clear Lake, the nation's third-largest boating destination. The warm summer weather creates the ideal conditions for water-based activities, making League City a paradise for water lovers.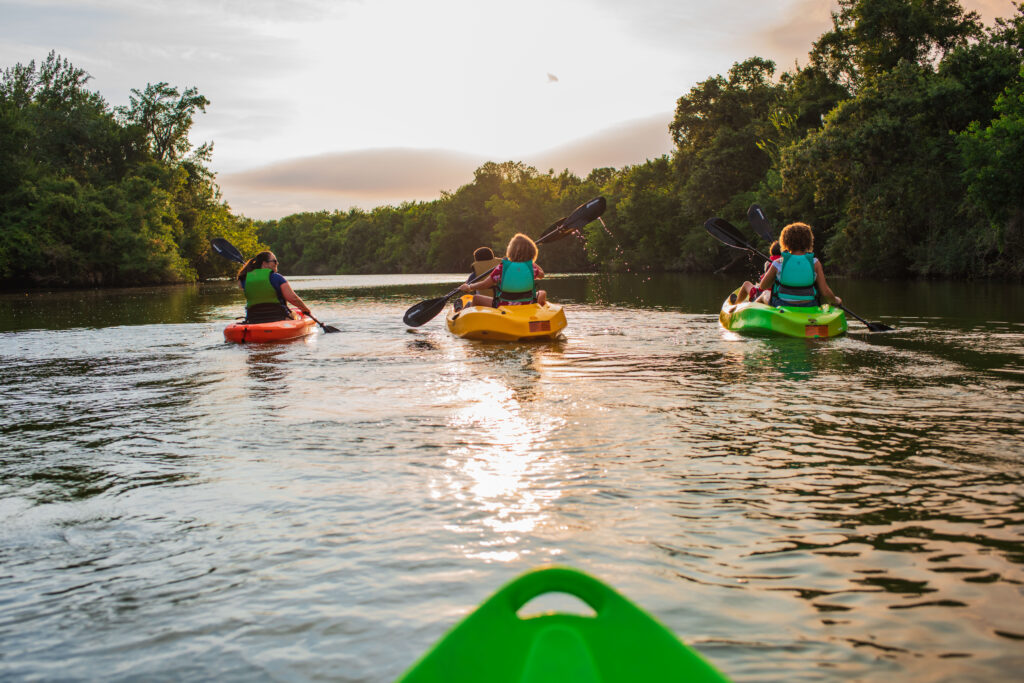 For those seeking leisurely pursuits, League City boasts a vibrant arts scene. Immerse yourself in the city's culture by browsing local galleries or catching a live performance at the Bay Area Houston Ballet and Theatre. League City's cultural offerings provide endless opportunities for exploration and inspiration.
Additionally, League City offers a host of waterfront recreational options. Spend a relaxing day at the charming Kemah Boardwalk, where thrilling rides, delectable dining, and live entertainment await. Alternatively, unwind on one of the beautiful beaches along the Gulf Coast, just a short drive away. League City's proximity to the coast ensures that beachgoers can soak up the sun and enjoy the refreshing ocean breeze.
With its diverse range of attractions and activities, This City truly has something for everyone. Whether you're an adventure seeker, art enthusiast, or beach lover, this waterside oasis has it all. So, as summer approaches, make this City your ultimate destination for a fun-filled and unforgettable summer getaway. Don't miss out on the chance to explore all that League City has to offer during the most exciting season of the year!