What's Will You Find in the Greater Merrimack Valley?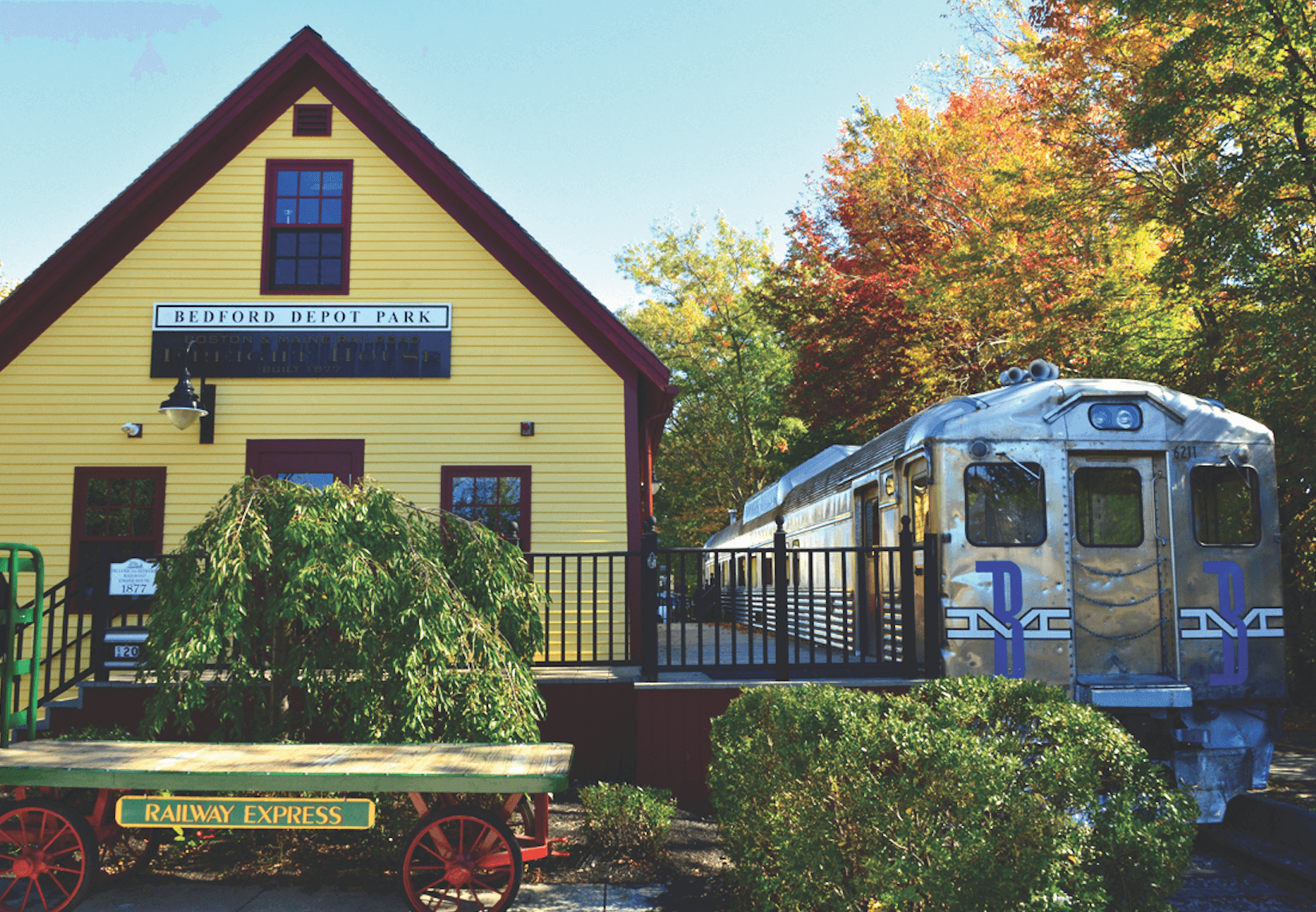 Iconic Places from Great American History
Close to Boston, the cities and towns of the Greater Merrimack Valley are full of historic places you've heard about since your school days. It's a treasure trove for history buffs, readers and researchers, and even fans of old time dining.
Concord and Lexington
Concord and Lexington are where the "Shot Heard Round the World" was fired. These hostilities would launch the American Revolution. Nearly 250 years later, the many statues, parks, and expert tour guides here explain what happened and why they matter to this day. Don't miss visiting Concord's Minute Man Historical Park and Lexington's Battle Green area.
While in Concord be sure to visit Walden Pond, made famous in Henry David Thoreau's classic book. Not far away is the preserved home of Louisa May Alcott, author of Little Women, and the Ralph Waldo Emerson House, home to the early American philosopher and essayist. The graves of Thoreau, Emerson and Nathanial Hawthorne family members are among many famous early Americans at rest in Concord's Sleepy Hollow Cemetery.
Lincoln, Lowell, and the Bedford Depot
Lincoln, which lies between Lexington and Concord, was also the site of Revolutionary War battles, and is home to what was dubbed Battle Road. Here is where Paul Revere was arrested by the British on his historic ride to Concord.
If you're an architecture appreciator, you'll really enjoy Lincoln's Gropius House. Walter Gropius founded the famous German design school known as the Bauhaus, and was one of the 20th century's most influential architects. Built in 1938, Gropius House combines traditional elements with innovative materials. It's a National Historic Landmark waiting to be explored.
Visit the city of Lowell to learn more about Beat Generation author, Jack Kerouac. His birthplace is right near downtown. And while you're here, stroll through the city's National Historic Park and take in the monuments at the Lowell Cemetery, open since 1841. If this gives you chills, stop by the New England Quilt Museum.  
Fans of historic railroads will love the Bedford Depot. The original 1874 depot and 1877 freight house are listed on the National Register of Historic Places. You can also visit the Budd Rail Diesel Car, a restored passenger train that ran under its own self-propelled power, without a locomotive at its front.
Dining That Honors Local History
Historical touring works up an appetite. So, try some historic dining, too. There are many eating spots with intriguing backgrounds to be experienced in the Greater Merrimack Valley.
Places to try include:
Concord
Concord's Colonial Inn. The Inn, which some say is haunted, dates to 1716. Two restaurants here, Liberty and Merchants Row, serve fine and local fare in traditional New England dining settings.
https://www.concordscolonialinn.com/
Club Car Café Located in the historic West Concord Train Station. Kids and adults delight in watching the model train that rolls by the perimeter of the dining room.
https://www.clubcarcafema.com/
Lexington
Town Meeting Bistro Set in the historic Inn at Hastings Park boutique luxury hotel. It offers traditional bistro flair focused on New England flavors.
https://www.innathastingspark.com/dining/town-meeting-bistro/
Lowell
Cobblestones A landmark dining destination widely known for its excellent dining, local craft beer selections, Sunday brunch and hospitality, all within an impressive architectural setting.
https://cobblestonesoflowell.com/
Four Sisters Owl Diner This classic Worcester lunch car features old time diner counter seats and a great selection of New England comfort food.
Worthen House Café Established in 1898, the Café retains its original architecture. A favorite bar of Edgar Allen Poe. Warm atmosphere hosting live events.
https://www.worthenhousecafe.com/
Set Your GPS to Early American History – and we'll see you in Greater Merrimack Valley
Eat, Drink and Be Merrimack Valley's Welcome Guest!