Mattoon, IL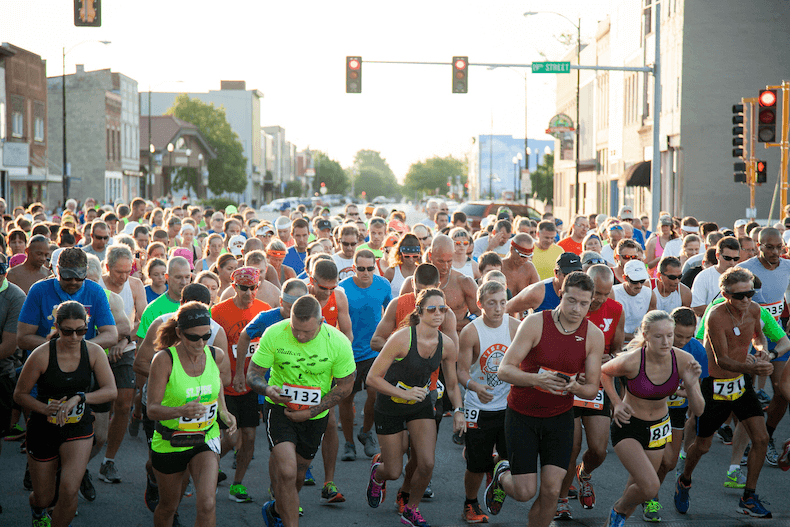 Mattoon Illinois is in the business of hospitality. And is open for business. The annual event calendar is full of opportunities for visitors and citizens to enjoy.
2022 is the 36th Annual Bagelfest, and will be held July 19-23rd. It includes all the best of a small town community festival: food, crafts, carnival and nationally recognized music acts, and led by the World's Biggest Free Bagel Breakfast. Mattoon is the home of Lender's Bagels. When the Lender's Bagel plant moved to Mattoon in the 1980's Murray Lender introduced Mattoon to his bagels with the first free bagel breakfast downtown- and that gesture of hospitality sparked a festival that is the biggest event of the community. Each year thousands of guests visit Mattoon to enjoy the best of small town hospitality.
Mattoon has a long and bountiful history of hosting events, starting with the first free street fair in Illinois in 1897 -1902. Hundreds of thousands of people gathered in Mattoon as local merchants incorporated under the name "Mattoon Free Street Fair Company".  Blocks of booths filled the main streets with fine arts, culinary, livestock, music, etc.  Mattoon became famous for their free street fairs.  The free street fairs laid the foundation for welcoming visitors to Mattoon.  
Annually there are thousands of participants in youth sports that play in Mattoon. Specifically softball and baseball have created such an impact on the community, Mattoon is the self-proclaimed "baseball capital of the world" based on the number of ball players per capita. The city first hosted the Babe Ruth Sr. World Championship in 1968 and the first Cal Ripken World Series in 2000.
Mattoon might be a sports town by reputation but arts are ever growing in Mattoon.  The Mattoon Arts Council, located in the Mattoon Depot, hosts local events and have been responsible with partnership with the Lumpkin Family to create three distinctly Mattoon murals in downtown.  Public art will continue to be part of the future of Mattoon. 
Request information about events in Mattoon at [email protected] or at exploremattoon.org.
We have an event waiting for you.