Experience the Ultimate Topgolf Weekend Getaway in Montgomery County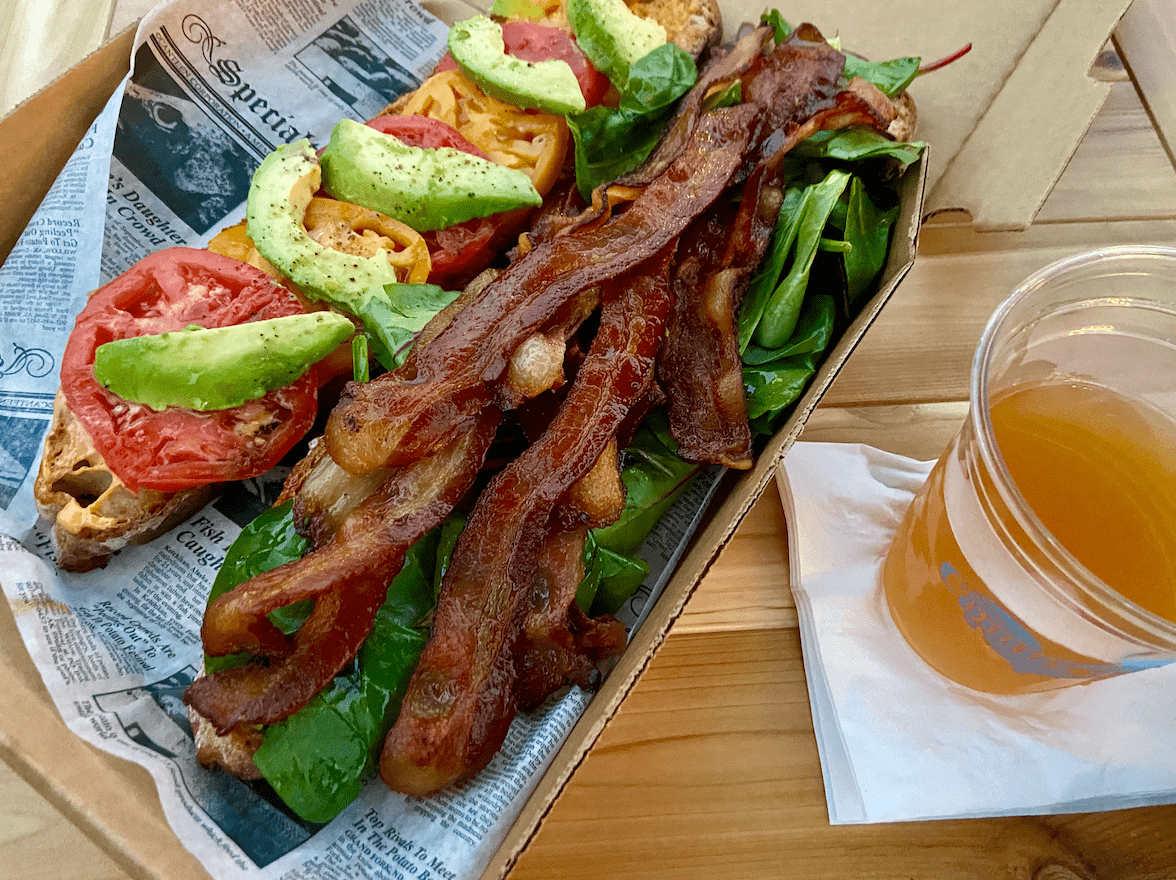 Experience the Ultimate Topgolf Weekend Getaway in Montgomery County, Maryland – Next Door to Washington, D.C.
Featuring two unique Topgolf experiences and a wide-range outdoor activities, this ultimate weekend itinerary is perfect for experts and novices alike. Best of all, Montgomery County, Maryland is next door to Washington, DC and offers easy access for anyone planning a quick road trip getaway.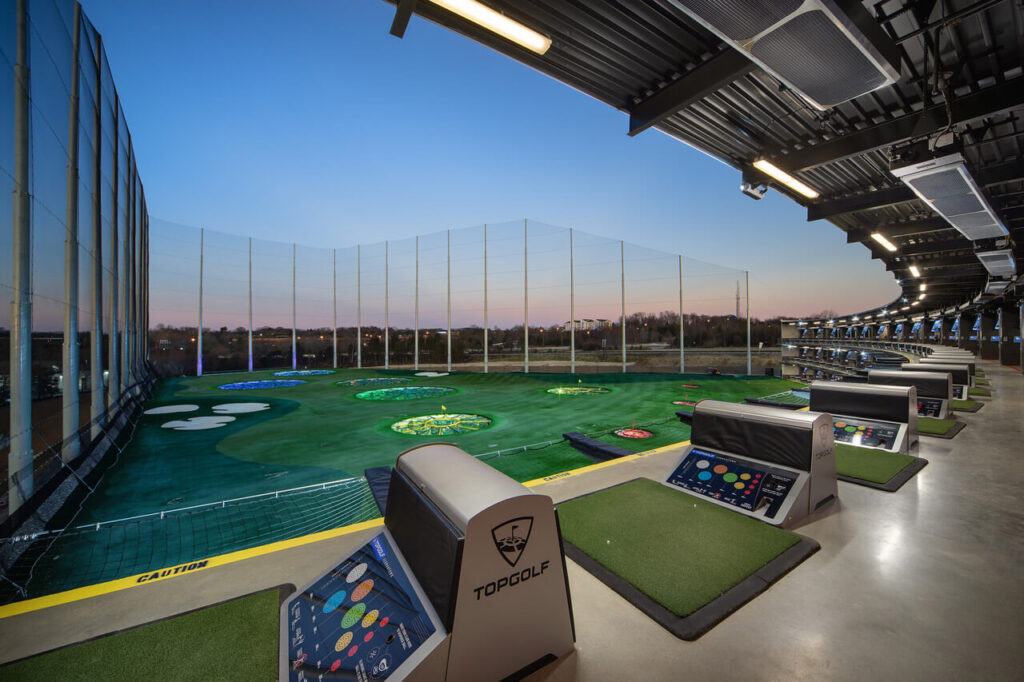 Day 1: Morning
One of the newest downtown centers in North Bethesda, Pike & Rose features an array of shopping, unique eateries and entertainment. Begin your weekend getaway with a croissant at Sunday Morning Bakehouse or one of Summerhouse Santa Monica's famous cookies.
Warm-up your arms and get your juices flowing with a round of bowling or bocce at Pinstripes. Enjoy lunch on their rooftop deck or head next door to The Block, an Asian-inspired food hall. Walk-off your meal with some shopping at Olive & Loom, Sur La Table, REI and LL Bean.
Day 1: Evening
Located across the street from Pike & Rose is the Bethesda North Marriott Hotel & Conference Center. Spend the evening enjoying an immersive social experience in your own comfy lounge with fantastic food and beverage service at the hotel's new Topgolf Swing Suite.
The private simulator bay and massive screen offers a variety of virtual games – including signature Topgolf target games zombie dodgeball, hockey, baseball, football, carnival games. The overall experience delivers a one-of-a kind simulation that's fun for golfers and non-golfers alike.
Day 2: Morning
To help give your arms a rest, venture rio's lakefront in Gaithersburg. If you're feeling competitive, play a few rounds of interactive games at Dave & Busters. Relax at the new fire lounge and enjoy some shopping at several boutiques along the renovated boardwalk. Indulge in a hearty breakfast overlooking the lake at Silver Diner or grab lunch at Cooper Canyon Grill or Yard House.
Day 2: Evening
Head to the new Topgolf center in Germantown for an afternoon of excitement, great food and drinks. They've made socializing a sport through a blend of technology and entertainment – and that's just the game!
If you journey through the venue on any given day, you'll find a place buzzing with energy. The open-air facility features dozens of climate-controlled hitting bays for year-round comfort with HDTVs in every bay and throughout the sports bar and restaurant.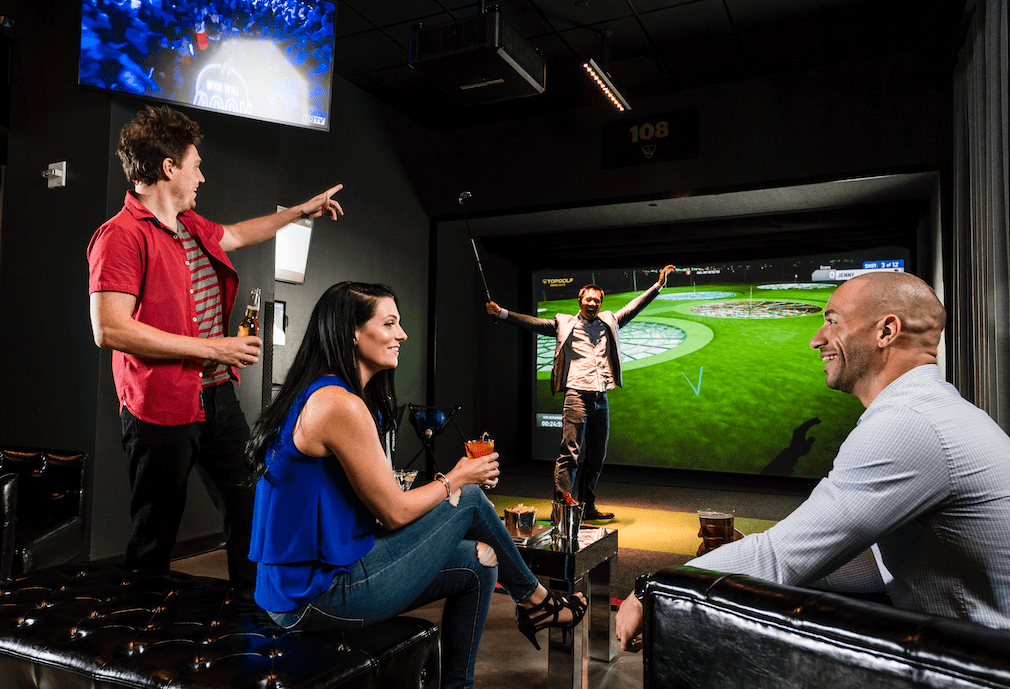 Day 3: Morning
Enjoy a round of miniature golf at Bohrer Park at Summit Hall Farm in Gaithersburg. Afterward, head up to Montgomery County's 93,000-acre Agricultural Reserve and enjoy lunch at the newly renovated Comus Inn. Spend the afternoon listening to local bands on the outdoor stage with breathtaking views of Sugarloaf Mountain and indulge in Chef Sammy D's famous XXXL BLT. Swing by Windridge Vineyards, a stop on the Tastemakers Trail, for a glass of locally grown wine.
Day 3: Evening
Travel along the C&O Canal Scenic Byway and bask in the beauty of the C&O Canal National Historical Park. Known as the eight most visited National Park in the United States, this scenic drive offers several scenic attractions to explore including Maryland's Great Falls on the Potomac River, Billy Goat Trail, restored Lockhouses, quaint towns and local cuisine. Choose from two popular dining spots including Old Anglers Inn or The Irish Inn for dinner.
Read Also: Get Out On The Lake In Halifax County
Before turning in for the evening, be sure to visit two additional National Parks in Montgomery County, Glen Echo Park and Clara Barton National Historic Site. The best time to visit Glen Echo Park is in the evening when it's collection of spectacular art deco neon lights are aglow, a reminder of the park's former amusement park roots.
If you're looking for more weekend getaway ideas, get inspired by visiting www.visitmontgomery.com for more recommended itineraries, travel articles and more.