Cherokee County, AL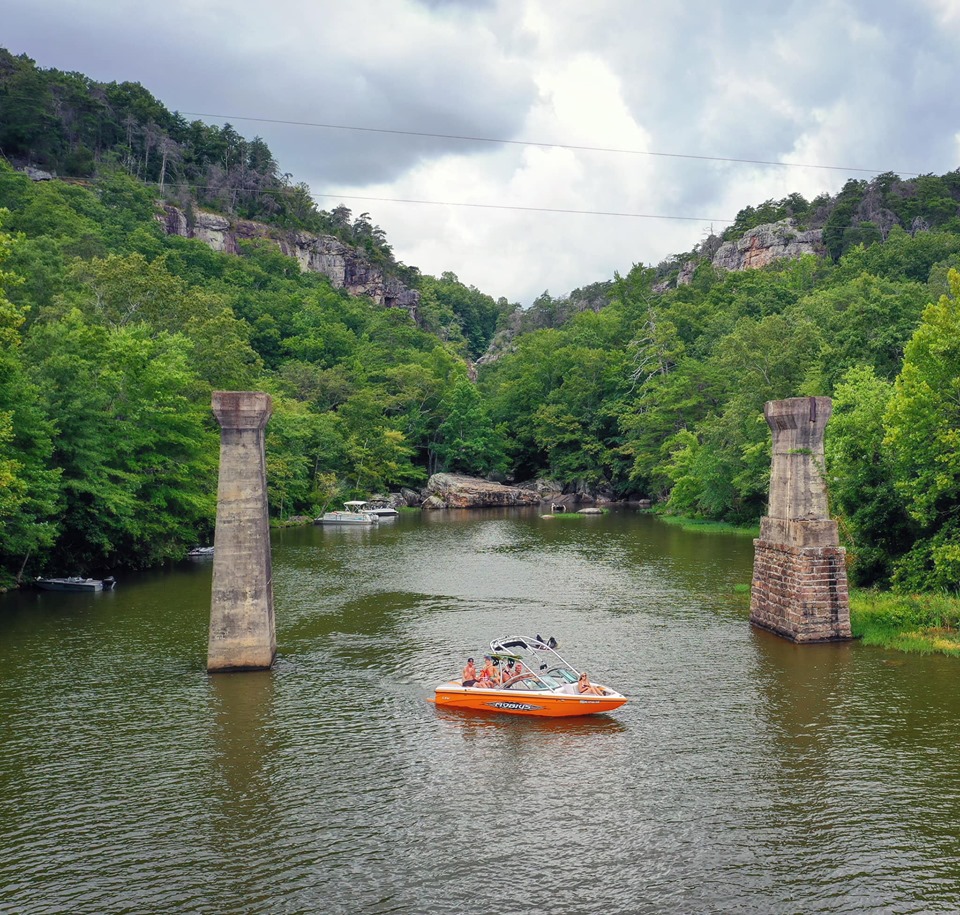 Spanning a vast 30,200 acres, Weiss Lake (pronounced "Wice") is an Alabama Power Company hydroelectric impoundment located in northeast Alabama near the Georgia border. The lake's thriving fishery serves as a significant economic driver in Cherokee County, and the locals extend a warm welcome to all anglers. Five free public access areas and many privately-run marinas serve the lake, as do numerous campgrounds, RV Parks, motels, condos, houses, and rental cabins on the shoreline. Let's explore some of the amazing things to do and see in and around the lake!
Crappie + Largemouth, Spotted & Striped Bass
Known to many as the "Crappie Capital of the World," Weiss Lake offers the best crappie fishing from February through April as well as late fall. White and black crappie can be found in the lake, with record catch weighing over 5 pounds! Many anglers are unaware of Weiss Lake's immense potential as a bass fishery. The lake boasts a year-round population of largemouth and spotted bass, which can be found lurking in waters as shallow as inches or as deep as 30 feet. Weiss Lake also provides ample opportunities for striped bass fishing, offering exciting fights that appeal to anglers of all ages. Striped bass of over 25 pounds are caught regularly, so hold on for a fight of a lifetime.
Yellow Creek Falls
These picturesque waterfalls flow over natural rocks into Weiss Lake at the footers from the Tennessee, Alabama & Georgia Railway trestle and can be seen from Alabama Hwy 273 near Leesburg. The creek is a favorite destination for boaters and kayakers alike. In 1911, this scenic route was known as the T.A.G. Rail Line from Lookout Mountain to Gadsden, Alabama. By 1951 it had discontinued passenger service.
Slackland Beach
This day-use park was built by Alabama Power and is open from dusk to dark for fishing, swimming, walking trails, and birdwatching. It's the perfect spot for a picnic!
Chesnut Bay Resort, Great Escapes RV Resort Chesnut Bay and Pirates Bay Water Park
Nestled along the picturesque shoreline of Weiss Lake, Chesnut Bay has transformed into a sought-after destination where families and friends come together to unwind and reconnect. This beloved home-away-from-home offers lots of amenities that are sure to create cherished memories that will last a lifetime.   Whether you prefer to roll on into a full hookup RV site, settle into a cozy cottage with fire pit & dog kennel, or opt for a lakefront rental home with stunning views, Chesnut Bay has you covered with a wide range of vacation rentals. Each fully appointed home boasts two to six bedrooms and is individually owned. Ensuring a variety of sizes and occupancy levels to suit every need. For those who enjoy RVing, Great Escapes RV Resort Chesnut Bay  is the place for you!  The resort has 100 RV slips designed for rigs up to 40 feet. 
Read Also: Celebrate Year-Round at these Michigan Fairs and Festivals
Sites are available with electrical service and have full hook-ups with cable and wireless Internet connections too.  While you're in town, checkout nearby Pirates Bay Water Park, which is open to the public and resort guests. Splash, slip, slide, and even play a round of mini golf at Pirates Bay Water Park. A sprawling aquatic playground located on a hilltop overlooking Weiss Lake. There's fun for everyone with various slides, multiple pools, waterfalls, a splash playground, mini golf, food, drinks, and so much more!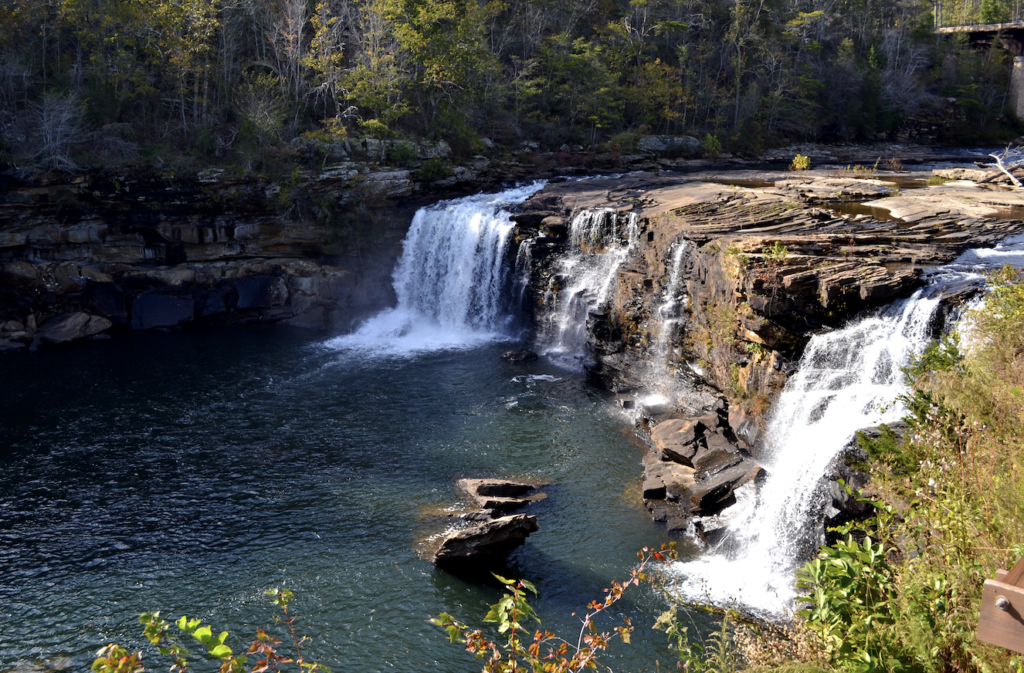 Leesburg Landing
Leesburg Landing is a place of endless attractions. Including the stunning lake, excellent camping areas with picturesque lake views, and nature walking trails that span throughout the vicinity. The RV Park at Leesburg Landing is an ideal location to stay, with numerous spots to choose from. All offering full power, water, and sewer hookups. The surrounding area offers a tranquil escape. With a two-mile nature trail that takes you through the heart of the wilderness. And a one-mile paved walking track ending at the docks on the lake.