How to Choose the Best Botanical Garden to Visit in the United States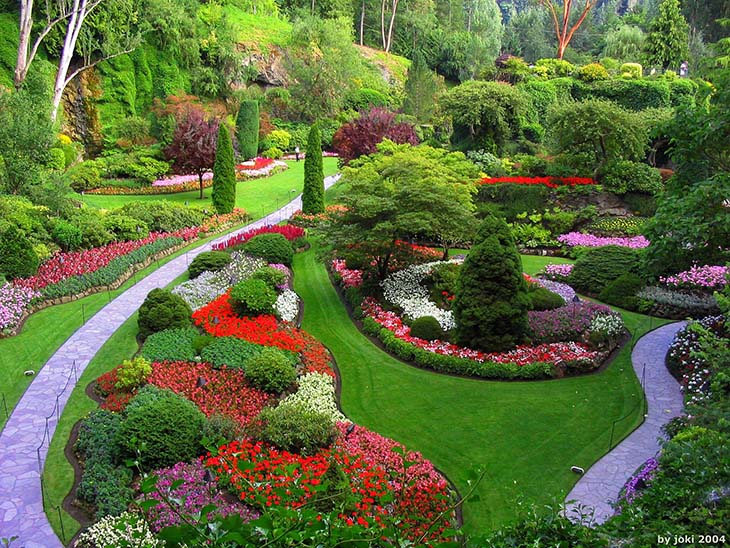 There are botanical gardens in almost every state in the United States as well as countries across the globe. How would you choose the Best Botanical Garden to visit during your travels?  Botanical means "of, pertaining to, made from or containing plants." Garden is "a plot of ground, usually near a house, where flowers, shrubs, vegetables, fruits, or herbs are cultivated. A piece of ground or other space, commonly with ornamental plants, trees, etc., used as a park or other public recreation area: a public garden. A fertile and delightful spot or region."
Things to consider when looking at a garden to visit:
1) Location; are you heading to a dry, desert climate or a more humid, green climate. There are many botanical gardens in dry climates; such as: Albuquerque, NM and Phoenix, AZ. There are also many that are in more humid climates; including, but not limited to: Richmond, VA, Columbus, OH and St. Louis, MO. Picking the location that spikes your interest and is in route to your destination if the city is not your destination.
2) Calendar; checking the gardens calendar for events. This can be important if you want to attend an event that is taking place or avoid it during that time. Each garden has a website that lists events and the dates that they are happening. This would also let you know if the garden is closed on a particular date as well as Hours of operation. Many gardens will offer classes and tours.
3) Price; cost to enter the garden. This is always something to consider when going to a botanical garden. Some parks can be pricey while others may be free or offer discounts.
4) Size/Terrain; consider the size of the garden you are visiting. Some span over a few acres to over 100 acres and the terrain may be flat to difficult at times. Many of them also have a variety of sections to visit, depending on your interests, but may have additional costs to enter.
5) Time to Spend/Refreshments; depending on how much time you have to spend in the garden, you may want to see if they offer refreshments or have restaurants or food available. Several gardens have food available for purchase as well as refreshments and snacks. If you plan to stay all day or make it more than a one-day adventure, this would be a big consideration.
These are just a few of the items to consider when picking a botanical garden to visit. Each website has a myriad of information to browse through and discover what most intrigues each of you.
This week I will highlight one garden (Missouri Botanical Garden, St. Louis, MO – Week 1) and give you a few highlights that you would not want to miss. The "Gateway to the Garden" offers a beautiful Visitor Center, allowing them to advance their role as a global leader with the primary focus in plant science. This garden spans 79 acres of garden displays; 14 acres are dedicated to a Japanese garden. They celebrate Black History Month throughout the month of February, honoring George Washington Carver and other African-American Botanists. Once-a-year the Orchid Show takes place between February 1 and March 22, offering the freedom to view hundreds of blooming orchids. Another popular attraction is the Anthuriums; "any tropical American plant belonging to the genus Anthurium, of the arum family, certain species of which are cultivated for their glossy red heart-shaped bract surrounding a rod like spike of tiny yellow flowers." This plant produces a noticeable scent that is pleasant to the senses.
Hope you will venture out and enjoy the beauty that the gardens of our country offer!
ABOUT THE AUTHOR
Anna Summers has always been interested in gardens, plants and beautiful places to visit. She currently helps run a website where they sell grow supplies for every need or hobby. Shop their selection today, you can visit their site here.
Source: www.articlesfactory.com