A Taste of Fall in New York's Sullivan Catskills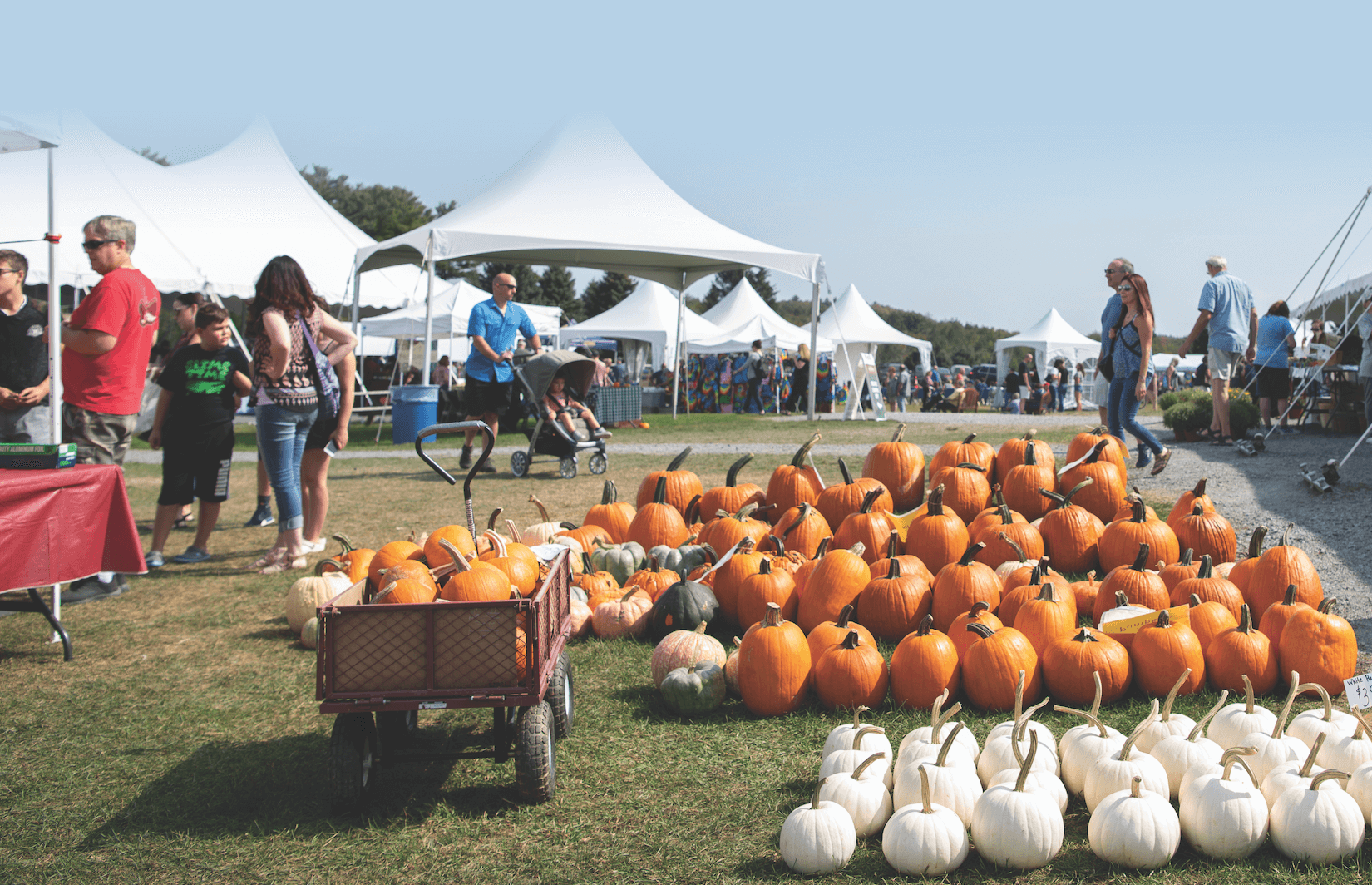 From September's Harvest Moon through December's Cold Moon, fall in New York's Sullivan Catskills is full of fun and flavor.
Just 90 miles from Manhattan, it is reachable by car in a few hours from metro New York, Philadelphia, and Western Massachusetts. Since the 19th century, visitors have flocked here to vacation. In 1969, half a million people descended on Bethel for the Woodstock Music and Arts Fair. Today, the small-town charm and low-key vibes are perfect for friends and families.
The countryside lights up during the leaf-peeping season into a stunning kaleidoscope of color. It's a perfect backdrop for the Sullivan Catskills Dove Trail, a collection of 60+ (soon to be 70) hand-painted Dove sculptures. The trail is a tribute to the Woodstock festival. There's a downloadable map at SullivanCatskills.com, or you can find each dove's location on the free Sullivan Catskills Go app. Dove number one is at Bethel Woods Center for Arts, located at the site of the original Woodstock festival. Plan to visit the Harvest Festival on September 24 and October 1, a market featuring the bounty, talent, and beauty of the region. Then on October 7 and 8, it's The Big Sip: A Wine & Spirits Festival. This two-day event celebrates the finest wineries and distilleries in the region with live music. 
Delaware Scenic Byway
Outdoor enthusiasts, take in the foliage with a drive along the Upper Delaware Scenic Byway and stop for a hike up the Tusten Mountain Trail. Consider a canoe, kayak, or raft on the Delaware River. The liveries typically close by mid-late October, so plan accordingly. In Barryville, swing into Barryville General for some Jerk Chicken or gelato. The Neversink Reservoir is another lovely place to boat in autumn. Before or after, grab a to-go lunch or dinner from the Neversink General Store. Trailkeeper.org can guide your on-foot journey. You can ride a bike on the O&W Rail Trail. Rent one at Fortress Bikes in Hurleyville or Cinder Tracks in Mountaindale. Then have a meal, cocktail, or nosh at The Pickled Owl, Hurleyville General Store, The Tango Café, or La Salumina in Hurleyville. Or check out The Dale or Forage and Gather in Mountaindale.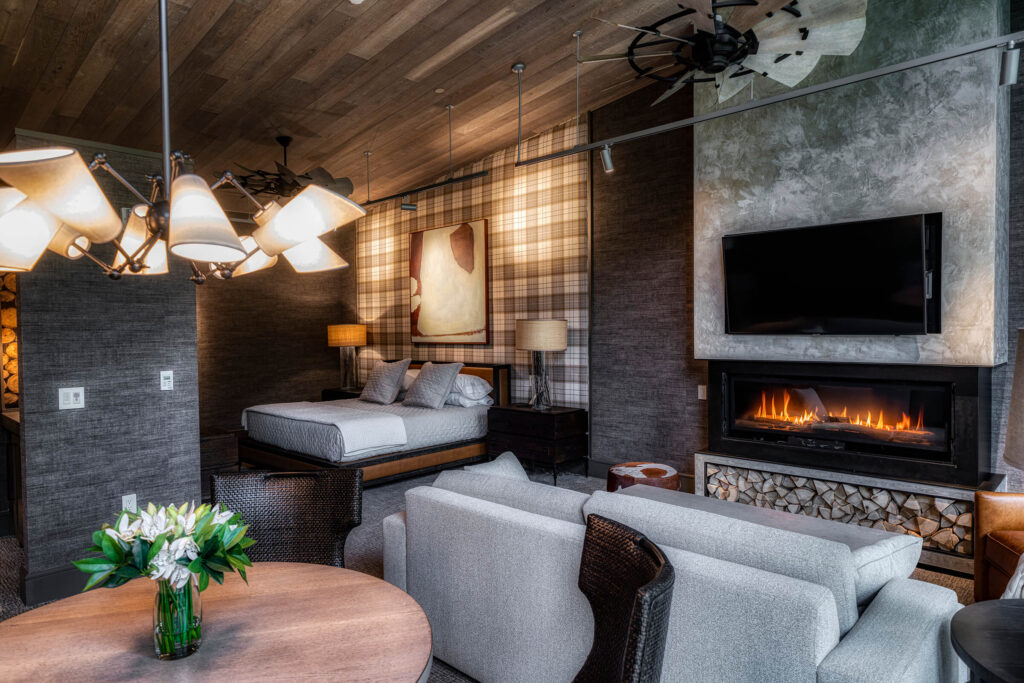 After a good hike or bike, renew your body. Try Crystal Life Spa at Resorts World Catskills, Yo1 Health Resort, or Hemlock Spa at Kenoza Hall. With a planned opening this fall, Hemlock Neversink is the area's newest health spa. This 34-room, 230-acre wellness retreat will feature 12 treatment rooms, a large indoor pool, a hot tub, a sauna, and a steam room. The open fields offer a goat sanctuary, tennis courts, and hiking trails. Bittersweet, the restaurant named after one of the flooded towns that made way for the Neversink Reservoir will offer breakfast, lunch, and dinner daily. 
Smoke Joint Catskills
Foodies, early fall is still perfect for BBQ. Check out Smoke Joint Catskills in Livingston Manor. While there, visit Sunshine Colony Wine Bar, Catskill Brewery, the Kaatskeller, or  Upward Brewery. You can enjoy good eats (and drinks) at all these locations. There are so many inventive chefs here, and Restaurant Week, October 30 – November 12, is a perfect time to check out their culinary skills. Some noteworthy restaurants to consider anytime include Pasta D'Oro in Wurtsboro; Cellaio Steakhouse at Resorts World Catskills; Piccolo Paese in Liberty; Tavern on Main in Jeffersonville; Conover Club in Callicoon Center; The Junction, The Yarra and Northern Farmhouse Pasta in Roscoe;
The Debruce in Livingston Manor; The Heron, The Laundrette, and Tusten Cup in Narrowsburg; Cochecton Fire Station and The Pump House in Cochecton; The Corner Piazza and The Old Homestead in Eldred; The Tavern at Forestburgh Playhouse in Forestburgh; Creek House Grill and the Western Supper Club in Callicoon, and Solaia in Monticello. 
The Good Taste Beverage Trail is a favorite for craft beer, wine, cider, and spirits lovers. Sample the award-winning flavors while you chat with the proprietors and learn their stories. There's a former armed services vet, a husband-and-wife brew team hailing from Ukraine, a publisher turned distiller, and a vintner who quit his day job to craft wine.
As the weather turns colder, Halloween and the holiday season are front and center at Bethel Woods Center for the Arts with Peace, Love & Pumpkins from October 13-29. Then beginning November 24 and running through December 31, it's the Peace, Love & Lights drive-through holiday light show.
With all there is to do here, you'll want to stay over. The full-service resorts—Resorts World Catskills, Yo1 Wellness Center, and Villa Roma—cater to your every need. Vacation rentals are plentiful, and there are charming boutique inns, including Kenoza Hall, Callicoon Hills, The Bradstan at The Eldred Preserve; Chatwal Lodge at the Chapin Estate; cabins at Antrim Streamside and camping at Catskill Conestoga Wagon Outpost, and over a dozen more. To book an autumn visit and plan your itinerary, visit SullivanCatskills.com.